Stop and sketch 2: Join the 'Tram Traveller' for a Canberra sketching experience. From Gunghalin to Dickson and back on Canberra Metro.
About this Event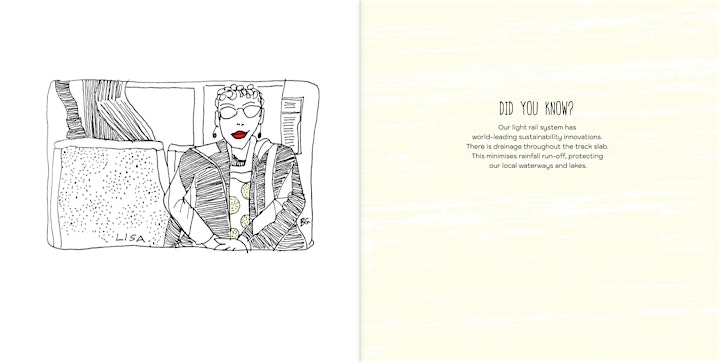 Join the 'Tram Traveller', aka Bobby Graham, on the new Canberra Metro light rail for a 'stop and sketch' session. The second in two adventures (see the other event on 14 November), we enjoy the light rail as our vehicle for exploration.
We meet at 9.00 am at Gungahlin Station for an introduction and briefing. Join me for a delightful observational experience as we board the light rail for our first quick sketch opportunity. Look around you and draw as we slip out of the station - or just write your name in your book!
Disembarking at the Dickson Interchange, we explore the Dickson shops for our second sketching opportunity. Sit amongst the shoppers and sketch the cafes, shopfronts, statues or people. There's no lack of inspiration.
Enjoy morning tea (price not included) at an iconic Dickson cafe before returning to Gunghalin on the light rail with a quick sketch to finish our 'stop and sketch' with Canberra Metro.
This event suits beginner sketchers. All you need is a small sketch book and a pen. If in doubt about the materials, email me at bobby@bgpublishers.com.au and I'll assist you with your decisions. If you're an experienced sketcher, any choice of materials will be fine.
Use your MyWay card or purchase a Canberra Metro ticket at the station.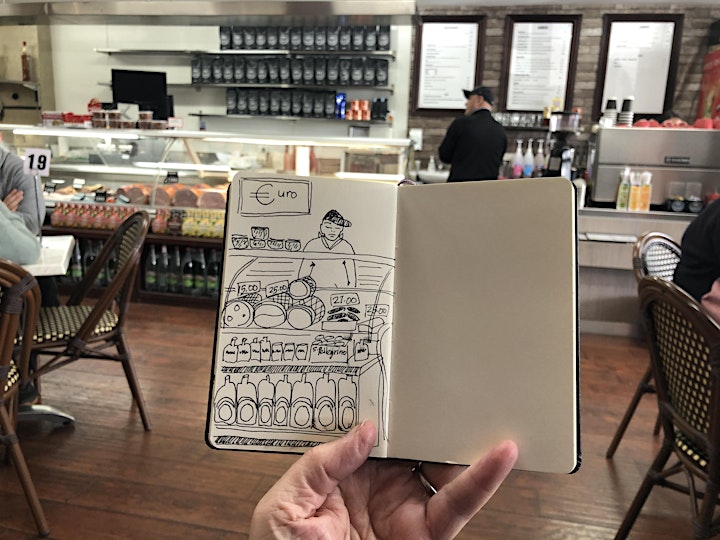 The Tram Traveller, aka Slobodanka (Bobby) Graham, is a Canberra urban, travel, location and digital artist. She is inspired by the city's institutions, architecture, people, and especially cafes.
Bobby sketches in ink and watercolour to illustrate travel experiences and adventures. She is a member of Urban Sketchers Canberra.
In November 2019, Bobby published three gift books: Tram Travellers, Planepack, and Hush! Secrets of the National Library. She recently completed a diploma in art therapy. Bobby wants to share the meditative and uplifting experience of observation, location and sketching.