Stirling Speakers: Effective Terms & Conditions - key points to help secure...
Description
One of the key pillars to debt recovery is a business' terms and conditions.

A good set of terms and conditions forms the basis for encouraging prompt payment, deciding who will take the risk of something going wrong, and securing the right to payment if the customer meets with financial difficulty or decides not to pay.

Considering, and clearly setting out, the contractual terms at the start of a supply or service relationship can make a significant difference to the cost of litigation down the track if things go sour, and can mean the difference between a bad debt (to be written off) and a successful recovery.

This Stirling Speakers session presented by Dominique Engelter, Principal - Williams + Hughes, will discuss the nuts and bolts of preparing a set of terms and conditions for your business, options to secure your position such as caveats and PPSA registrations, and the impact of recent 'unfair contracts' legislation.


Your speaker: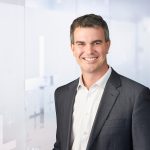 Dominique is a commercial litigation and dispute resolution lawyer, specialising in complex dispute resolution in the Western Australian jurisdiction; focused predominantly in the Supreme Court.

Dominique acts as counsel in trials in both the State and Federal Courts, as well as the State Administrative Tribunal. He has a wide range of experience including insolvency litigation, mining, commercial lease and property disputes, and trusts and estate litigation.