Description
Look at your business through the eyes of your client; what do they see?
Branding is one of those elusive words. No one really knows what it means. And yet it is one of the most important words in business. Without a brand a business is drifting aimlessly in a sea of hundreds of brands competing for your attention.
Chris has distilled from over 30 years in branding how a small business can create a strong brand that will not only make you stand out, but help you to attract the clientele you want.
Our informative Stirling Speakers will help you understand what it takes to build a strong business brand. Chris will share with you the simple steps you need to take to stand out from the crowd and develop a brand for your small business.
"Branding is really the perception your client has of your business over time. Create the right perception, you will increase your client retention, sales and repeat business. What could be more important?" - Chris Griffiths, Director, Visual Management.
Your speaker: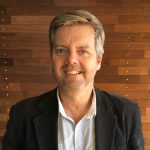 With over 35 years of experience in all facets of brand management and having worked with dozens of companies in Canberra, Perth and in Vancouver, Chris Griffiths has become a leading authority in brand management.
He has worked with the clothier Murray Goldman (Order of British Columbia in 2000) in Vancouver developing his Goldman & Son brand; one of the finest retail menswear stores in Vancouver.
He spent two decades in advertising and marketing as a Senior Graphic Designer, Studio Manager, Illustrator and Art Director for agencies such as McCann Erickson, Trilogy and Hardcastle & Hayes.
Then in 2003 Chris started Visual Management a brand management agency in Perth that focuses on branding for small business.