About this Event
Leaders grow businesses -
new leaders are the life blood of your business.
Invest in the future of your business with this
"now is the time" seminar workshop...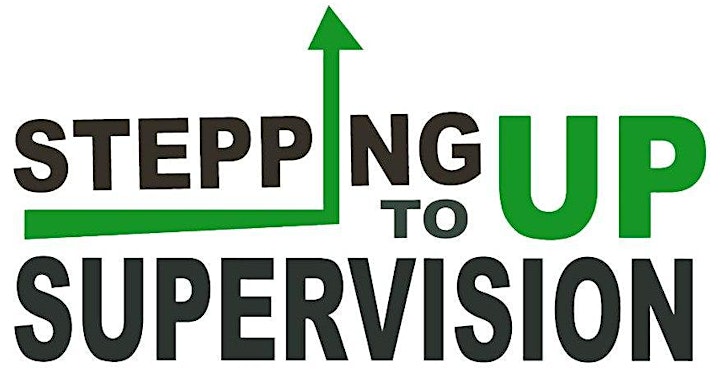 If you want to increase your leadership skills you need good training, practical tools, and proven strategies. This course is based on the latest leadership research, yet it aims to equip business people with actual techniques that can be applied in the workplace. In 3 fast paced hours you will learn about leadership styles, values and vision, emerging trends, new management techniques, empowering employees, and developing leaders.
Designed specifically for New Leaders, this seminar is presented in four distinct parts which include:
Stepping up to SupervisionUnderstanding & Managing Yourself
Managing your emotions
Goal setting - Smart goals
Time Management & Focus
Role of Respect & Gratitude
You Values
Taking Action - the Circle of success / 7 A's of Achievement
Resilience, Optimism
Relating To Others
Building Rapport, Common Bonds, Praise & Appreciation
Different Communication Style & Skills
Dealing with difficult people & situations
Building Relationships - Beanstalk Model of relationships.
Influence & Persuasion
Leadership Basics
Counselling & giving feedback
Developing New Managers and Supervisors
Promoted from within the team
Friend vs. Staff
Respect vs. Being Liked
Specify and communicate the new role & responsibilities.
Appointed from outside or new team
First impressions critical
You're the Role Model
Lack of knowledge & Company culture
Making the transition from buddy to boss
From friends to staff/team membersStepping up to SupervisionStepping up to Supervision is the ideal introduction to the art of management and supervision. By combining the basic theory outlined above, with workable and learnable skills, attendees will be equipped to become effective team leaders.
In a enjoyable hands on approach to this essential skill for business, you will share with other attendees the pleasure of learning about management skills to equip you for a more productive work experience.
Teachable Management Skills to Learn & Practice
Communicating
Verbal Feedback - Correct type, Praise & acknowledgment, BNS, CriticismNon - verbal Feedback - what you do, body language, treating others differentlyProgressive Discipline - Counselling, Warnings, Termination, LegalitiesEffective Questioning - ask don't tellCoaching Skills - Let others learn, POEBBPC ModelGiving Clear Concise Instructions, paraphrasingPresentation Skills - How to run Meetings, Public SpeakingPower of Knowledge - Being Discreet, confidentiality, security of recordsNegotiation Skills - persuasiveness - being more persuasiveEffective Performance EvaluationsInterview Skills for recruitment & Selection v Picking People and reading People
Planing & StructureAlways know your Outcome - what you do want - daily, weekly, monthly, yearlyKnow your Vision, Mission and Values - goal setting & directionPrioritising Skills - to do list, high & Low value activities, 80/20
Effective Time Management - using your time wiselyPlanning skills - What's really important in long term - not necessarily urgent - projectsUse Boundaries - set and communicate your rules $ expectations - develop team cultureDeveloping & using systems - the value of systematic approachImprovement & Innovation Skills - How to brainstorm and generate great new ideasPower of the Written Word - Diary Systems - Documenting, making records, file notes
LeadershipDelegating Skills - how to delegate, hold to account and follow up, Not interfere, 80% ruleDevelop a Team Culture - supportive, Celebrating Success, and Managing Social InteractionCoaching the team - Coaching skills to improve others - Strengths & WeaknessesServant Leadership - supporter of the team, will do any taskDecision Making & problem Solving - How to make hard decisions.
Book your place now as these seminars will Fill Fast