Stephanie Smee and 'No Place to Lay One's Head' by Françoise Frenkel
Description
Originally published in 1945, Françoise Frenkel's powerful memoir No Place to Lay One's Head lay forgotten in a dusty attic in France until renowned Australian translator, Stephanie Smee, brought it to life for a new audience.
Join Stephanie to hear the story of Françoise Frenkel, a Jewish woman with a passion for literature who set up the first French language bookshop in Berlin in 1921, unfolds against a backdrop of rising tensions as Europe moves towards war. Françoise seeks to escape persecution from the Nazis and deportation to Auschwitz, encountering violence and prejudice alongside bravery and compassion.
Free event - All welcome - Light refreshments
Image by Stuart Flynn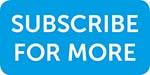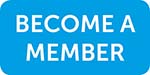 Photo and video consent information.
Inner West Council is strongly committed to ensuring people with a disability have equal opportunity to take part in local activities and have fair access to Council and community programs, services and resources. All Marrickville Library branches have step free entry, though please note there is no accessible toilet at Stanmore Library.