About this Event
The University of Sydney STEM Teacher Enrichment Academy invites to you to attend the first STEM Academy alumni conference on Saturday 10 August.
Using innovative integrated curriculum approaches, schools can STEM the Tide of student disengagement in the STEM subjects and encourage more students to consider STEM pathways beyond school.
The combination of keynote addresses, panel discussions, and school presentations will allow for a diversity of contributions aiming to further challenge our work and to encourage other schools to consider what they can do to STEM the TIDE.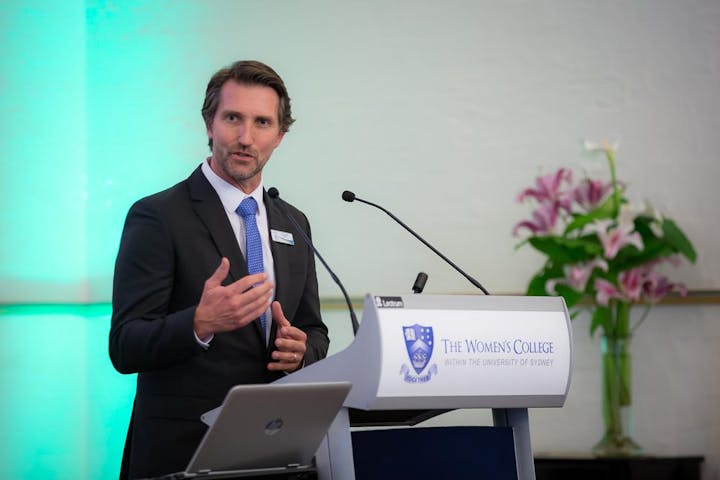 Conference Program
8:00 am Registration
9:00 am Welcome
Associate Professor Judy Anderson, Director STEM Teacher Enrichment Academy
9:15 am Opening Keynote Address: Social engineers - engaging students with the future and why of engineering
9.45 am Short Presentations from STEM Academy Schools (5 minutes and 7 slides each)
Submit an expression of interest to present
10.30 am Panel Discussion: Evidence for Success
Debbie Tully – data from the STEM Academy
School Principal/leader
STEM Academy representative
11.00 am Morning Tea
11:30 am Presentations from STEM Academy Schools (25 minute presentations)
Submit an expression of interest to present
1.00 pm Lunch
1.30 pm Keynote Addresses: Strategies for Developing and Sustaining an Integrated STEM Program
Kirsten Beck, NSW DoE, Primary
Eddie Woo, NSW DoE, Secondary
Respondent – STEM Academy representative
2.15 pm Short Presentations from STEM Academy Schools (5 minutes and 7 slides each)
Submit an expression of interest to present
4.00 pm Networking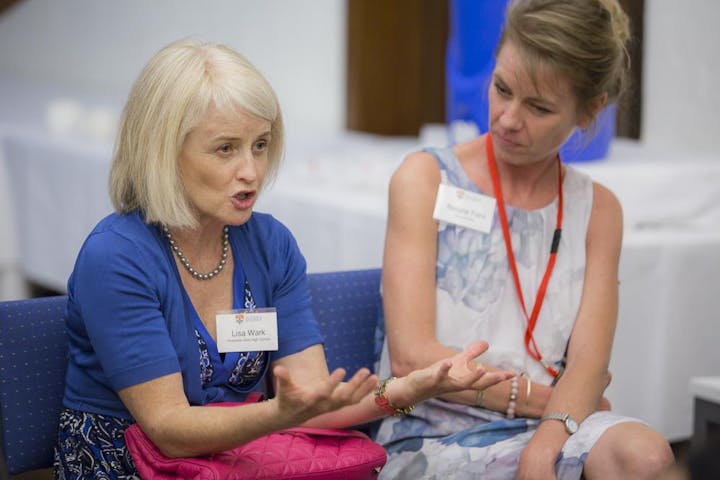 Present at the conference
All current and alumni schools who have participated in the STEM Teacher Enrichment Academy are invited to present on their work.
Submit an expression of interest (click here)
Please submit your expression of interest via the online form and include these details:
School name
Duration of presentation - either 20 minutes or 7 minutes with 5 slides
Presentation title
Abstract describing the main ideas to be presented (maximum 150 words)
Presenter details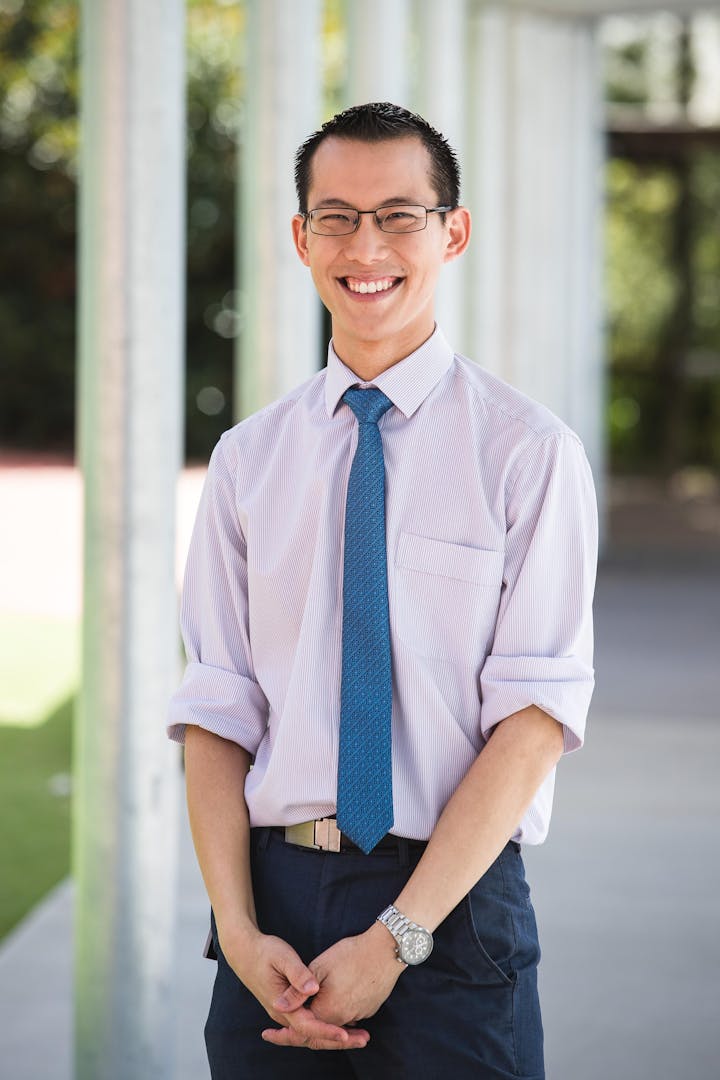 Keynote Speaker
Eddie Woo
Eddie Woo is a mathematics teacher at Cherrybrook Technology High School, Education Ambassador for the University of Sydney and Leader of Mathematics Growth for the NSW Department of Education. His Youtube channel, Wootube, has more than 600,000 subscribers and over 35 million views. He is the host of ABC's children's series Teenage Boss and the author of Woo's Wonderful World of Maths.
Strategies for Developing and Sustaining an Integrated STEM Program
Implementing authentic STEM learning in your school can be very challenging, and requires every staff member involved to be willing to take risks and develop a diverse range of new skills. However, the gains for students can be well worth the investment. This presentation will cover some of the philosophical, curriculum and logistical lessons learned by one school's journey of running STEM programs over several years.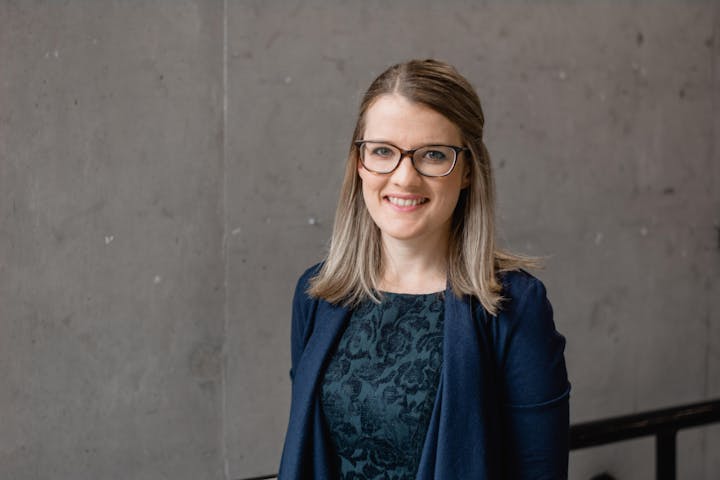 Keynote Speaker
Felicity Furey
Felicity Furey is an award-winning inspirational speaker, entrepreneur and engineer passionate about diversity. As a founder of two social enterprises, Power of Engineering and Machinam, Felicity has shifted the perception of engineering with thousands of young people and companies.
This work, along with her professional career, saw Felicity named as one of the Innovative Engineers of 2018, BOSS Magazine's Young Executives of the Year in 2016 and named as one of Australia's '100 Women of Influence'.
Social Engineers - Engaging Students with the Future
How do we plan for future energy, food and water crises? How do we create and invent for a future that doesn't exist yet?
Felicity Furey proposes a new kind of thinking and a new kind of engineer with the critical, creative, people and problem-solving skills that are gained through STEM education.
Furey will discuss strategies for engaging students in STEM education, their future and the purpose of engineering.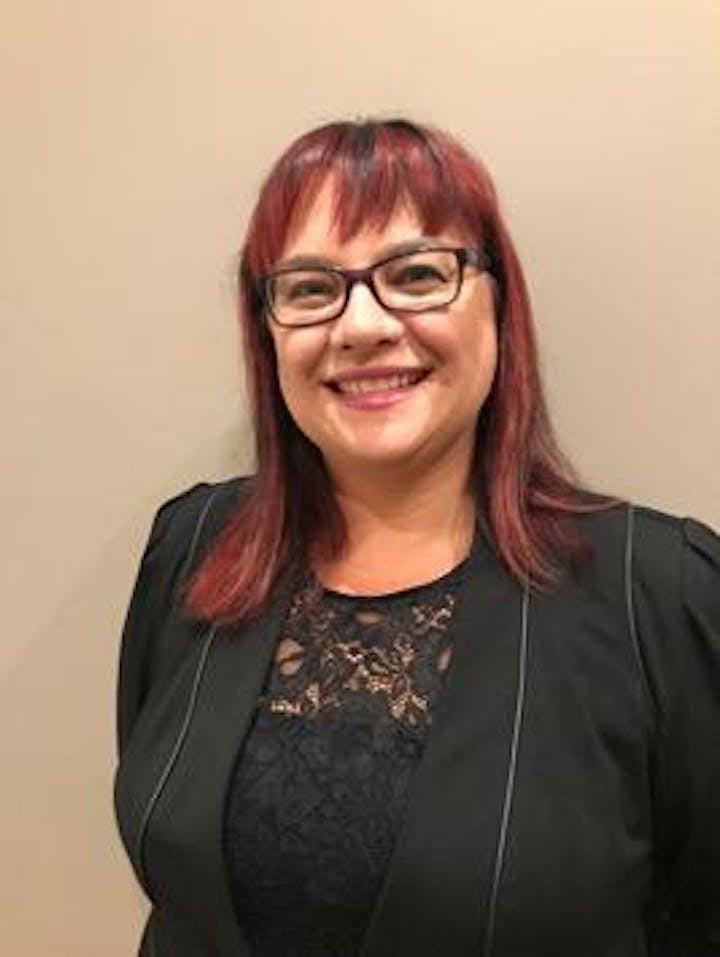 Keynote Speaker
Kirstin Beck
Kirstin Beck is a Rural and Remote Advisor for NSW Department of Education, School Learning Environments and Change (Futures Learning) unit. In this role, Kirstin designs and delivers professional learning to support teachers in using future-focused learning practices to prepare students to be active and engaged citizens. Kirstin's previous role was as Deputy Principal, Alstonville Public School where she has lead whole school pedagogical change to empower students in their learning through the use of Project Based Learning pedagogy, STEM integrated curriculum and community engagement in learning. Kirstin was awarded the 2019 NSW Premier's Commonwealth Bank STEM Teacher Scholarship where she visited schools in the USA, investigating deeper learning in STEM curriculum.
Developing and Sustaining Whole-School K-6 Integrated STEM Learning
How can we grow successful learners, confident and creative individuals and active and informed citizens? How can we create learning that is meaningful and engaging for our students? Learn how Alstonville Public School has developed and sustained whole-school K-6 integrated STEM learning. How STEM learning has influenced the whole school culture, from developing student agency in learning and engaging the wider community in learning, to building a collaborative professional learning community which has supported the process of change throughout the school.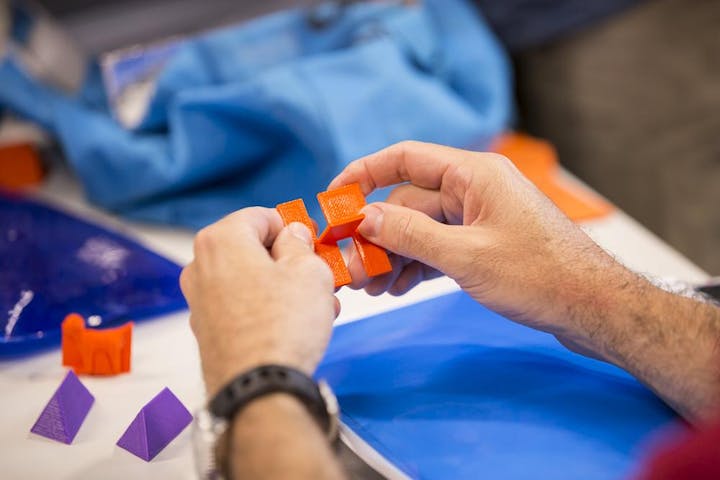 Background
Evidence from primary and secondary school leaders, teachers and students indicates innovative integrated STEM curriculum has the potential to change teachers' beliefs and practices and to improve students' attitudes and aspirations towards STEM.
The first STEM Teacher Enrichment Academy program for secondary STEM teachers was developed and delivered in 2014. Since then the University of Sydney STEM Academy team has delivered 16 programs (11 secondary and 5 primary) to more than 950 teachers from 190 schools across NSW. The STEM Academy Alumni Conference offers a unique opportunity to showcase teachers' work by the STEM Academy schools.
Aims
To provide a platform for the STEM Academy Schools to showcase their work and to promote the work of the Academy to the broader education community.
Participants
STEM Academy teachers and school leaders – past and present
Teachers, school leaders, systems personnel, and others connected to leading change in schools
Preservice teachers interested in STEM education leadership and change
Outcomes
Participants will:
Develop a range of new ideas for integrated STEM curriculum approaches for both primary and secondary school contexts
Connect with other teachers and school leaders to share STEM experiences and raise issues and challenges to whole school change
Consider the STEM Academy data evaluation and research findings to develop new understandings about the best approaches for STEM education in schools