STEM TEACHING:PRESCHOOL-KINDER : Incorporating ELYF Project Based Learning...
Description
Our company, Future Thinkers for the 21st Century is offering three linked STEM Design Thinking sessions during the day's course, scheduled from 9.30am-4.00pm in the bushland setting at Medowie Sports and Business Centre in Medowie, situated in the beautiful Port Stephens area.
There is a choice of whole day sessions 9.30am to 04.00pm-
Wednesday August 8th Wednesday August 26th Monday October 8th Monday October 22nd
NESA ACCREDITATION:
Our company 'Future Thinkers for the 21st Century' is endorsed to provide NESA Registered Professional Development for teachers accredited at Proficient Teacher Level.
Completing all the Future Focused Learning : STEM Design Thinking workshops will contribute to a total of 07.30 hours of NESA Registered PD addressing the Standards descriptors 1.2.2, 2.2.2, 3.4.2 & 6.2.2 from the Australian Professional Standards for Teachers towards maintaining Proficient Teacher Accreditation Level.
* Note-An added hour's PD (included) will be accredited for PRE & POST course reading and survey completion.
While each Module is focused upon connecting and linking Digital Technologies & STEM/STEAM Design Thinking, the first two modules will focus on hands on exploration along with Pre- ES1 integration of Digital Technologies across the curriculum and Early Learning Years Framework.
Module 1 will emphasise a hands on explorative approach to Digital Technologies in the preschool environment, supporting teachers learning about which digital technologies resources may suit their own teaching styles and needs. This explorative approach will assist teachers and schools to determine future centre / school based and or ELYF resourcing choices;

Module 2 will take a look at the 'nature' of the syllabus and its' relevance to 21st Century Pedagogies, including the role of creative and critical thinking in the preschool classroom and ELYF;

Module 3 will target concepts such as Project Based Learning, STEM and Makerspace Design Thinking processes, exploring practical activities and ideas linked to these focuses across the preschool curriculum and ELYF.
Visit our website:
https://www.futurethinkers21stc.com
Contact Sue :
0447414621
email:
futurethinkers21stc@gmail.com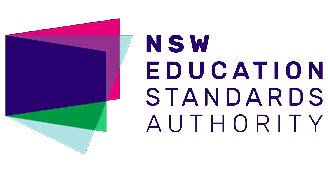 FACTS & QUESTIONS
The Pre & Post Course Survey
The Pre Course survey will be anonymous. It will assist us to understand participant's skills and undertandings in areas of STEM Design Thinking, Digital Technologies, Project Based Learning.
It will also help us determine any gaps in information about these concepts which we will address in the workshop. It will be sent to you upon registration.
We will need this survey to be completed quickly so that we can use the information to guide our workshop delivery.
The Post Course Survey - Will be sent a few days after the workshop and is anonymous like the Pre Course Survey. It will assist us to determine the success of the workshop's outcomes and delivery. Copies of the surveys will be sent on request to participants.
We will send out a GOOGLE Form Survey a week before the event- so please look for it and complete the PRE COURSE SURVEY asap. The POST COURSE SURVEY will be sent two days after the event.
Then, once completed and submitted- NESA accreditation will be processed.
* Note-An added hour's PD (included) will be accredited for PRE & POST course reading and survey completion.
MORE FAQs
1. What can I bring into the event?
Bring your lunch etc, any devices to search the web etc etc.
There is a cafe on site and plenty of parking.
*Please, no recordings.
Water etc will be on hand and we are welcome to eat in the room.
The venue will supply a wifi link which I will upload to you before the date.
3. Do I have to bring my printed ticket to the event?
Yes please- though don't drive back home if you suddenly remember you haven't got it!!
4. What are my transport/parking options for getting to and from the event?
There is plenty of parking at the Sports and Business Centre