Description
Where will you be in five years? If you are a student considering a career in industry - how will you get there? Or if you are mentoring someone considering a transition from academia to industry - what advice do you share? What are the key skills and attributes industry seeks in their future STEM workforce?
The Industry Mentoring Network in STEM (IMNIS) welcomes you to STEM Careers in Industry panel event where you will hear from STEM professionals in industry with expertise in different parts of the MedTech-Pharma and Energy-Minerals industry sectors. Learn how they apply their STEM training to lead and excel in a range of rewarding roles. An expert panel will discuss transferable skills, implicit skills (also called 'soft' skills), the value of a professional network, potential jobs of the future and their top tips for career success. Think outside the square and dream big about future careers!
There will be time for questions and refreshments will be served (registration opens 7:30 am). This event is for all mentors and mentees participating in the IMNIS programs in Victoria. Other STEM students, postdocs and early-career industry professionals are also welcome to attend. Seats are limited so registration is essential.
IMNIS is a national initiative of the Australian Academy of Technology and Engineering. The Academy is grateful to IMNIS Partners - MTPConnect, METS Ignited, NERA, AusBiotech and Mentorloop - and Sponsors BHP, KPMG and CSL, for their ongoing support of this flagship initiative.
Industry professionals who mentor with IMNIS generously donate their time, energy and expertise to the development of Australia's future leaders in STEM. Universities and Institutes support their PhD students to participate. The Academy gratefully acknowledges their visionary leadership and investment in the future STEM workforce.
This event will be held at The Royal Society of Victoria. We thank The Royal Society of Victoria for sponsoring this event.

Dr Sue Amatayakul-Chantler

CSL Behring Associate Director

Dr Marguerite Evans-Galea

Australian Academy of Technology and Engineering IMNIS Executive Director

Dr Sophia Frentz

Deloitte Analyst

Eric Hayes

BioCurate Pty Ltd Senior Project Leader

Dr Richard Huysmans

Raven Principal Consultant

Dr Dong Yang Wu

Defence Science and Technology Group Chief of Aerospace Division
Organiser of STEM Careers in Industry - Victoria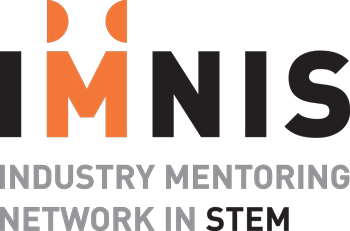 IMNIS is an award-winning industry national initiative of the Australian Academy of Technology and Engineering.
Working with experts in academia and industry, IMNIS connects motivated PhD students (mentees) in science, technology, engineering and mathematics (STEM) with outstanding high level industry leaders (mentors).
In a one-year mentoring program, IMNIS mentors and mentees meet in person in a professional setting for one hour each month. State-level networking events hosted by IMNIS allow mentors and mentees to connect more broadly.
IMNIS provides Australia's future leaders in STEM the opportunity to engage with industry, extend their professional network and learn from an outstanding industry mentor. Mentors are all volunteers generously sharing their time and expertise. IMNIS provides a diverse range of industry professionals the opportunity to engage with academia, share their mentoring skills, and 'give back' to the STEM community.
IMNIS has demonstrated success in providing industry mentoring to PhD students in universities around Australia and was recognised with a prestigious B/HERT Award in 2016.