Description
Come to our Phoenix Support for Educators HQ meeting room for an intimate workshop with Jonathan Anstock to learn how you, as an Educator, can contribute to the healthy minds of the children in your care. Jonathan will explore and inspire you to take a closer look at how you can adapt your environment to stimulate the four foundational senses. Educators enjoy this intimate setting giving them time to reflect and evaluate together as a group with Jonathan.
Educators enjoy this intimate setting giving them time to reflect and evaluate together as a group with Jonathan.
Preview...Nearly 100 years ago Rudolf Steiner divulged some of the most profound considerations regarding the education of children. His indications about the human being's Twelves senses and how the ennobled four foundation senses can lead to balanced adult human beings is most relevant today where children's senses can be bombarded and potentially over-stimulated. (Hear more from Jonathan at this event).
Your Presenter - Jonathan Anstock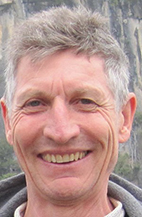 Jonathan is a passionate and inspiring presenter, who had gleaned years of experience working with young children. He is currently principal and workshop presenter - Queensland Teacher Professional Development; Activist and founding member of advocacy group Protecting Childhood, and; private counselor and movement therapist. He is an author of Teach the Children Well - Our spiritual investment.
Jonathan is passionate about children having a happy healthy childhood. He sees it as their right. Their deepest yearning is to belong and feel safe. And while they are safe and emotionally secure they become. They learn most via imitation and example. Their whole being is ready to develop in stages. Deeper knowledge of how their being unfolds can guide us to better support their development. Rudolf Steiner provided profound knowledge regarding Belonging, Being and Becoming.
Jonathan (MEd Steiner) weaves some of the Steiner's profound indications into all his workshops to support the EYLF view of children's lives and covers the NQF Quality areas 1, 3 and 5. Developmental milestones have not changed in 100 years. There is an order in child development and learning takes place best when this ordered wisdom is supported: They Do, they Enjoy and finally they Understand. Sadly many anticipated outcomes today expect children to "understand" and "do" things too early, leading to unhappiness and distress for children and often those supporting them.
To read more about Jonathan click here.