Sales Have Ended
Registrations are closed
Thanks for registering - you will receive a calendar invite via email soon.
Event Information
Location
Coca-Cola Amatil
33-43 Port Road
Thebarton, SA 5031
Australia
Sales Have Ended
Registrations are closed
Thanks for registering - you will receive a calendar invite via email soon.
Description
Rescheduled from September 18th
A Masterclass presented by SIRF Roundtables SA.
Attendance to this Masterclass is free for all SIRF Roundtables members in SA.
Hosted by Coca-Cola Amatil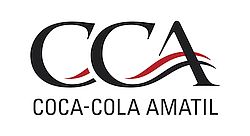 Starting the continuous improvement journey is often easier than maintaining momentum. When you get started, there is always low-hanging fruit that can help achieve some quick wins and build momentum. The next few projects work as well, if not as fast or with as dramatic results. But then, if you don't have the right structure in place, you start to have some problems.
The problems are inevitably of two varieties. The first is a classic stalling of the Lean efforts, as the burning platform is extinguished and people struggle to adapt to the new processes and systems that have been created. The lean effort loses momentum, and this leads to a "flavour of the month" feeling.
The second problem is that there are just too many good projects, and not enough time or people to work on all of them. Competing departments or even value streams all claw for the resources, and things like positional or personal power have more to do with what the next project is than the organisation's strategic needs. CI Professionals are pulled from one project to the next, never really getting past one cycle of PDCA on any of them, and the organisation doesn't get the real benefits of 'continuous' improvement.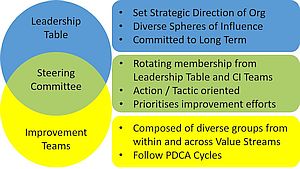 During this Masterclass, Sean Lewis will present one of the most widely used solutions: Continuous Improvement Steering Teams. Companies that use these teams avoid the traps of political posturing and fighting for resources, overwhelming numbers of projects, stalled continuity of improvement, "redirection" of time and resources mid project, and a host of other potential failure modes.
After his presentation, Coca-Cola Amatil will show how their version of this steering team helped them avoid a stalled lean implementation program - it's a real success story with excellent (and non-intuitive) take-aways. Others will share methods and ideas in use at their organisations, and perhaps see some other examples of how improvement projects are identified and prioritised by the other attendee's companies.
So is your company struggling to pick any "fruit"? Or are you tripping over watermelons? Or maybe you just see the opportunity to apply continuous improvement to the lean effort itself? Any way you look at it, this session can only help you and your organisations Lean efforts!
Meet our Speaker, Sean Lewis
Sean's background includes many years of experience with Lean Thinking and applications of all kinds including manufacturing, service, government and healthcare. He is a confident and accomplished speaker and trainer, and has been named best presenter multiple times at forums and conventions. Connect with him on LinkedIn https://www.linkedin.com/in/seanglewis/

Who Should Attend?
SIRF Masterclasses are generally for anyone working in or around the topic of the class. They are not generally suited for newbies or people with no knowledge of the topic, and thus are one of SIRF's least general type of event. Even so, if you work in or around the topic of the Masterclass, you will definitely benefit from attending!
About SIRF Roundtable Masterclasses
All SIRF events are designed to provide a safe environment for open discussion with peers on the topic of interest they are working on, in and around. Masterclass Events are one of SIRF's signature formats, and you must come prepared to learn! Speakers for Masterclass Events all have a deep understanding of their topic, and will engage the audience at a medium to high level with their content. Masterclasses typically start with a detailed presentation by the speaker for 2-3 hours, followed by time for roundtable discussion on the topic to promote peer-to-peer learning and networking.
Date and Time
Location
Coca-Cola Amatil
33-43 Port Road
Thebarton, SA 5031
Australia