Description
Water for Profit is an irrigation research, development and extension program designed by farmers, for farmers.
Join us for a free half-day workshop about precision irrigation.
Whether you're looking to bring precision irrigation to your property, or after tips to further enhance your current systems, this workshop is for you. You'll hear the latest research from national experts, and learn from the real-life experience of locals.
The program will feature Tim Neale from DataFarming and Luke Taylor from AgAssist talking about technologies for precision irrigation and fertiliser treatments, and a range of farmers with their first-hand experiences in applying the research and techniques to their businesses.
TIA scientist Dr Bill Cotching and Hagley farmer Greg Gibson will run a workshop on soils and drainage.
The morning session will include presentations, with plenty of time for questions, followed by hands-on practical sessions. Lunch is provided.
Please let us know you're coming by clicking the green button. See you there!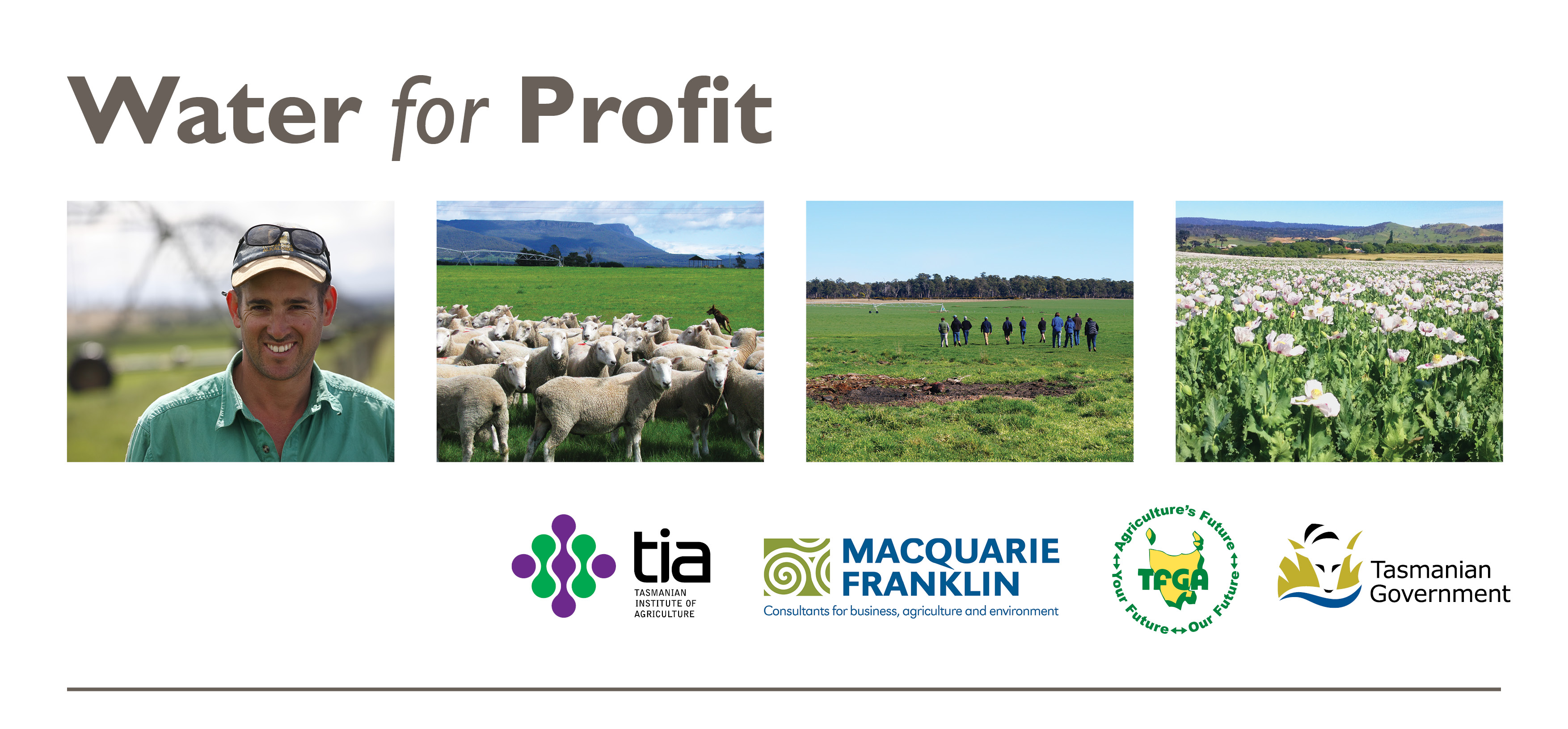 Water for Profit is a collaborative program between the Department of Primary Industries, Parks, Water and Environment (DPIPWE), the Tasmanian Institute of Agriculture (TIA), the Tasmanian Farmers and Graziers Association (TFGA), and Macquarie Franklin.