This October Startup Victoria is partnering with Giant Leap to find impact startups who fuse profit with purpose.
About this event
Calling all impact founders!
As the social and environmental challenges facing our local communities continue to intensify, we are seeing more consumers demanding ethical products, more employees demanding purposeful work, and more investors realising the financial outperformance of ethical assets.
Over the last 5 years, the percentage of impact startups as a proportion of all funded Australian startups has increased 1.5x from 15% to 23%. That's almost a quarter of all funded startups!
Startup Vic and Giant Leap are excited to shine a spotlight on the founders who are building businesses that are changing the world for the better. If this sounds like you or someone you know, we'd love you to apply!
'Impact startups' are commercially minded businesses that have social or environmental good embedded into the business model, such as:
Four finalists will be selected from the pool of applicants to pitch on the night to a room of industry professionals, fellow founders and an expert panel of judges. The winner will be the proud recipient of The Startup Vic Prize Package, full of business goodies for you and your startup!
Timeline
23 September - Applications open
17 October - Applications close
18 October - Shortlisted applicants announced
20 October - Pitch training for shortlisted applicants
21 October - Finalists announced
26 October - Pitch Night!
Want to learn more about the impact startup ecosystem?
Click here to read Giant Leap's Impact Startups Benchmark Report 2021.
Sign up to Small Steps by Giant Leap for fortnightly stories on the impact startups space.
Watch Startup Vic's Startup Success Series: How to Build Profitable Impact Startups with Giant Leap on YouTube here.
____________________________________________________________________________
Get your ticket now!
Register to attend Startup Vic x Giant Leap: Impact Pitch Night to discover local startups using business as a force for good!
____________________________________________________________________________
Judges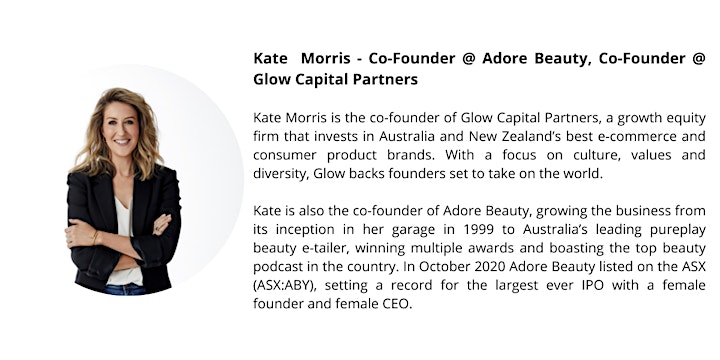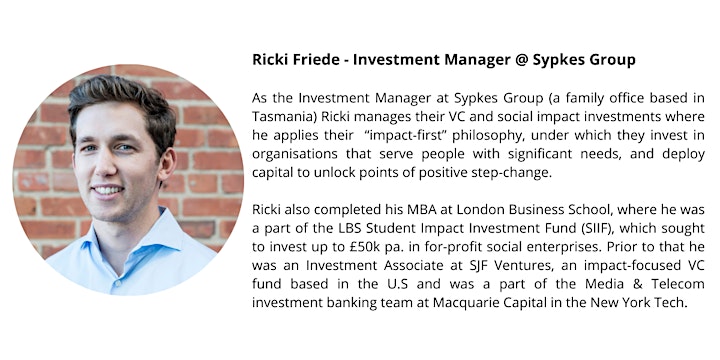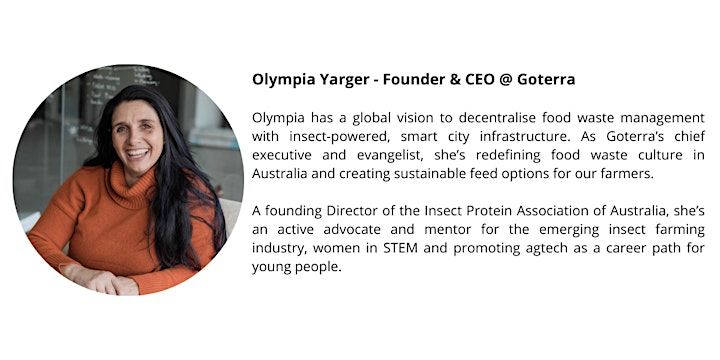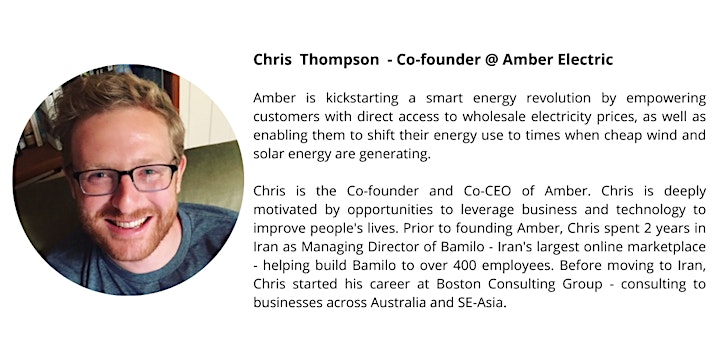 Guest Speaker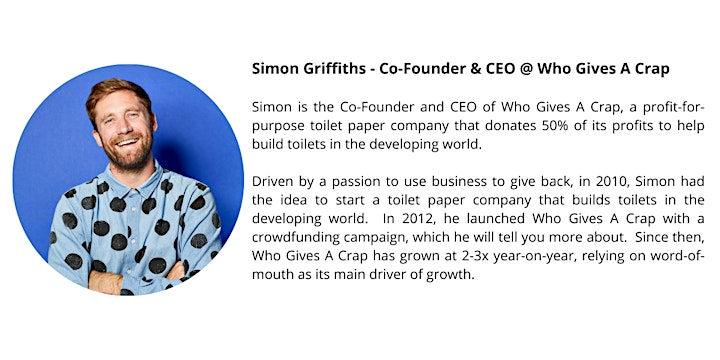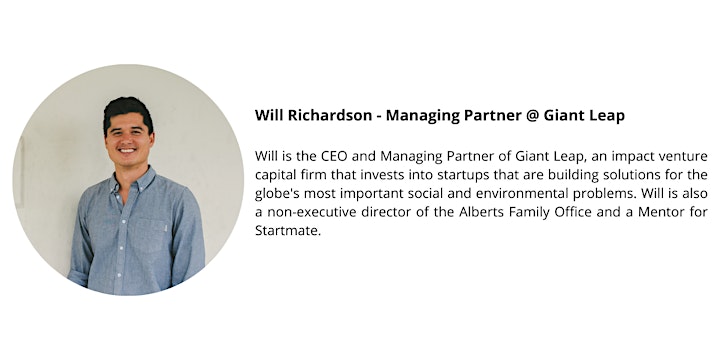 Pitchers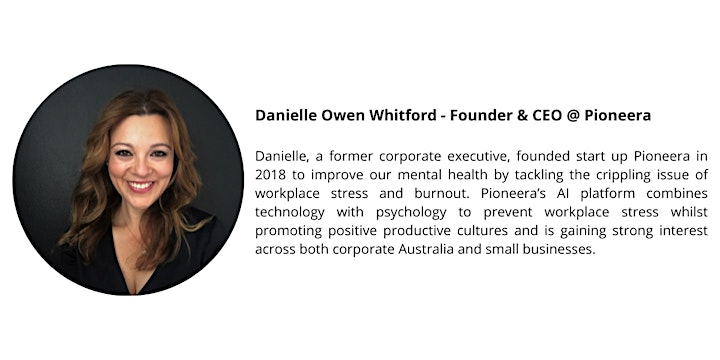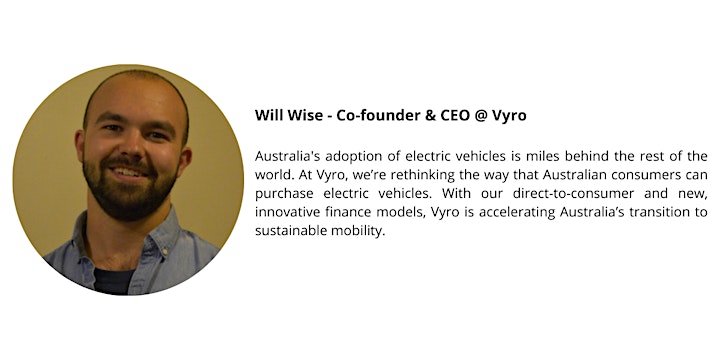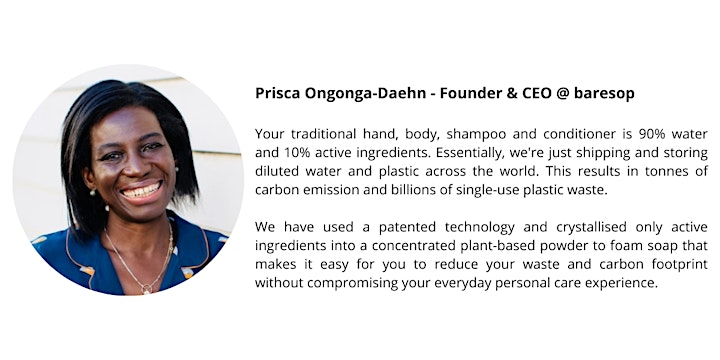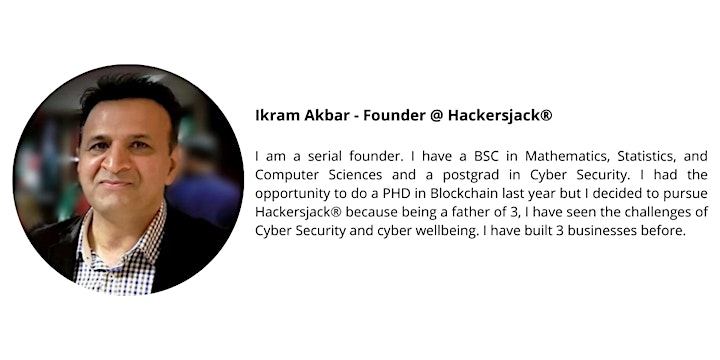 Emcee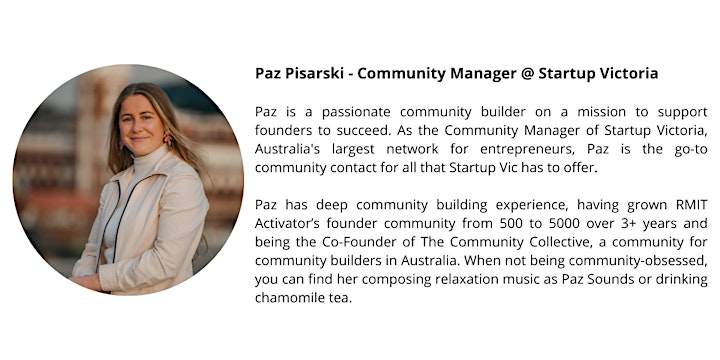 Event Sponsors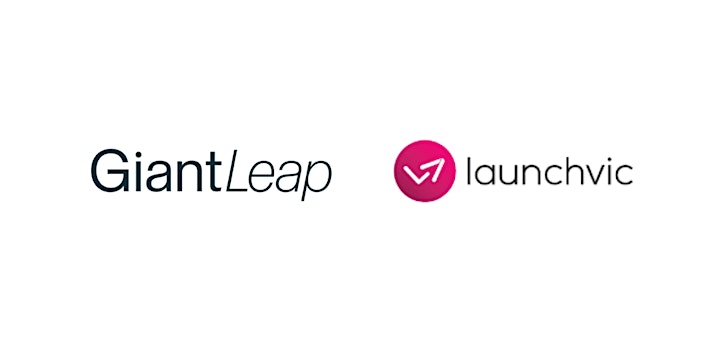 Giant Leap
Giant Leap was launched in 2016 as Australia's first venture capital fund 100% dedicated to investing in impact startups. To date, Giant Leap has invested in 21 companies that can deliver superior financial returns alongside real and measurable social and environmental benefits, and has consistently performed in the top quartile of funds of its vintage.
LaunchVic
LaunchVic is Victoria's startup development agency. LaunchVic invests in organisations and projects that empower entrepreneurs to scale innovative companies and deliver new industry benefits to the Victorian economy.
Startup Vic Prize Package
People's Choice Awards Prize
______________________________________________________________________________
Event terms and conditions
We will announce the format of our events in line with COVID-19 restrictions 2 weeks before the event is due to take place.
All attendees to Startup Victoria's event must comply to our Startup Victoria Events Code of Conduct.
All Startup Victoria events are 18+.
Organiser of Startup Vic x Giant Leap: Impact Pitch Night