Join us for a presentation on government grants & incentives with Dr Rita Choueiri and Jonathon Larosa from William Buck.
About this event
Topic
Navigating your way through the maze that is available government support for your startup can be daunting. You have to stay on top of eligibility criteria, competing priorities, looming deadlines and a seemingly never-ending mountain of paperwork. It's no small task, especially for first-time and early-stage founders who have never been through this process before, and likely have 100 other things to think about.
That's why for this edition of the Startup Success Series, we're welcoming Dr Rita Choueiri and Jonathon Larosa from accounting and advisory firm William Buck to give a presentation on everything you need to know about available government grants and incentives for your startup.
Specifically, we'll aim to cover:
R&D Tax Incentive, including relevant updates following the budget announcement and lessons learned from a Startup Vic growth club member audit with AusIndustry.
Early Stage Innovation Company Incentive.
Boosting Female Founders Initiative.
Innovation Connections.
We'll also be touching on:
Victorian Chamber of Commerce mentoring grants.
Export Market Development Grant.
Accelerating Commercialisation.
CSRIO Kick start.
COVID-19 grant and stimulus.
Format
The session will be run as a virtual presentation. There will be time allocated for participant Q&A and resources will be shared on the Startup Victoria website after the event.
Speakers
Dr Rita Choueiri
Director, R&D Incentives @ William Buck
Rita is a keen promoter of innovation. It is important to her that Australian companies continue to innovate to enable them to ultimately compete on a global scale. She believes that if Australia doesn't continue to innovate it will be left behind the rest of the world.
Rita is an experienced, accomplished and highly regarded R&D specialist. She joined William Buck in 2016 after working for 11 years in the R&D team at PwC. Leading the R&D incentives team at William Buck, Rita has assisted STEM companies with every aspect of the R&D incentives claim process, including 100% success with navigating regulator reviews (including software R&D).
Rita's academic achievements are coupled with her hands-on experience as a scientist at BHP-Billiton's Technology Centre, equipping her with the expertise to apply scientific principles to identify eligible R&D activities and assist companies better articulate their R&D activities in accordance with the R&D law.
Rita's natural ability to connect and build rapport with technical personnel result in the deep level of technical insight needed for her and her team to deliver successful and low risk R&D claims.
Jonathan Larosa
Director, Tax Services @ William Buck
Jonathon's passion for taxation, paired with business knowledge gained through over 18 years' experience working with many different clients, evokes confidence within colleagues and clients alike.
Jonathon is an active member of William Buck's Technology Industry specialist group. The group is represented by dedicated professionals from all of William Buck's service lines and directly supports Swinburne University's Accelerator Program and Startup Vic.
For a number of years, Jonathon lectured for the Taxation Institute's Applied Tax (now CTA 2 Advanced) Program. His ongoing commitment to solving technical tax matters makes Jonathon a valuable asset not just to his clients but to the larger William Buck team that look to him for his specialist knowledge.
Whether it be through transaction planning or ordinary taxation compliance, Jonathon's focus is always on helping his clients achieve their ultimate commercial goals.
Moderator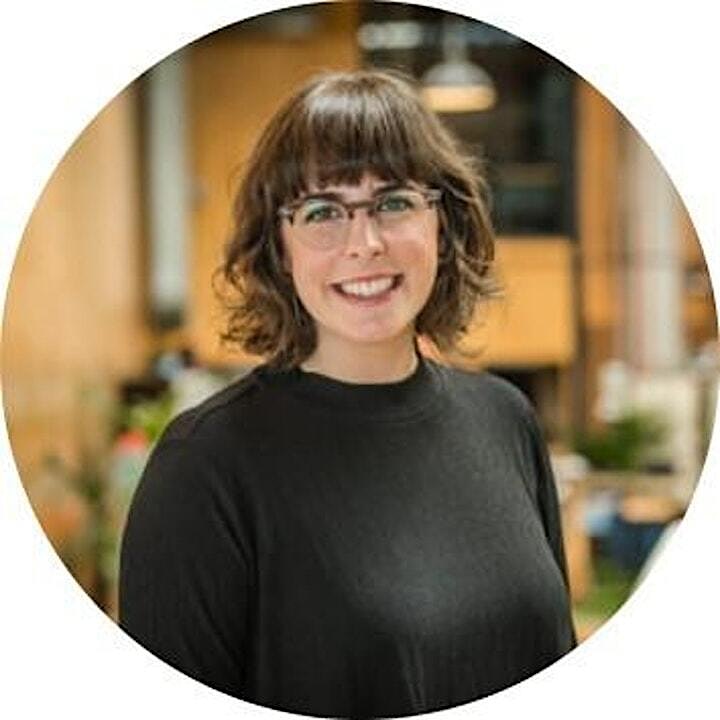 Judy Anderson
CEO @ Startup Victoria
Prior to leading Startup Victoria, Judy spent four and a half years at Australia's leading innovation consultancy, Inventium. Judy has built a reputation as a world-class thought leader and keynote speaker on entrepreneurship, science based innovation & building startup communities. Before joining Inventium, she managed the National Innovation Program for Deloitte Australia, helping the organisation to experiment new products, services and ways of working to sustain its competitive advantage.
Judy now leads Victoria's startup community, organising the largest startup events in Australia. She works closely with practising and aspiring startup founders, investors, ecosystem service providers and government policy influencers. Judy is on a personal mission to make Victoria one of the best places to build a high growth tech startup in the world.
________________________________________________________________________________________________
All attendees to Startup Victoria's event must comply with the Startup Victoria Events Code of Conduct.

________________________________________________________________________________________________
The Startup Success Series is supported by LaunchVic.
LaunchVic is Victoria's startup development agency. LaunchVic invests in organisations and projects that empower entrepreneurs to scale innovative companies and deliver new industry benefits to the Victorian economy.
Organiser of Startup Success Series: Government Grants & Incentives