Sales Have Ended
Registrations are closed
Thanks for registering. We look forward to seeing you. Cheers ilab UQ Team
Event Information
Location
Innes room - Student Union Complex
The University of Queensland
St Lucia, QLD 4072
Australia
Sales Have Ended
Registrations are closed
Thanks for registering. We look forward to seeing you. Cheers ilab UQ Team
Description
Welcome everyone to the UQU x ilab Startup Mixer!

This event is bringing together UQ Union affiliated clubs and societies and ilab UQ startup companies to meet
and engage. This event provides a chance for students to find out more about entrepreneurship at UQ, intern experiences and opportunities offered by startup companies.

There will be food and beverages. Register for the day and check out what you can learn from this event!
UQ offers a variety of programs, initiatives and resources to help students (current and alumni), staff and researchers get started and progress on their entrepreneurial journey. Keep in mind that it is not all about building a business but rather about learning and acquiring the skills and entrepreneurial mindset that will allow to navigate a career and the future of work.

3:00pm: Event starts
3:05pm: Short speech from UQ Union and IdeaHub
3:20pm: ilab UQ 'What is a startup'? Introduction to entrepreneurship and startup companies
3:30pm: How we built our idea into a startup - panel to be confirmed
5:00pm: Q&A Session
5:20pm: Mix and Mingle
Startup Panel
Jake Dean Co-Founder Oseyeris makes accessible technologies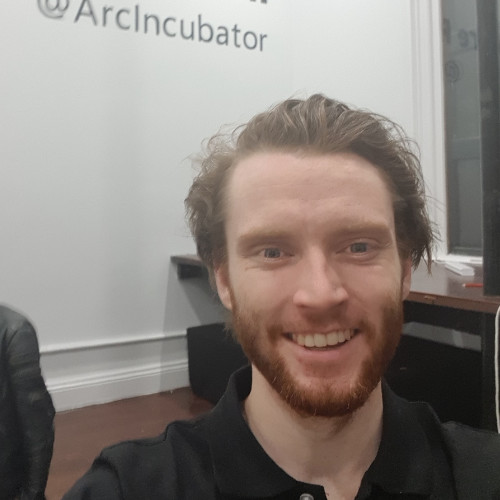 Ben Coughlin UQ Chief Student Entrepreneur Founder of Demand Rocket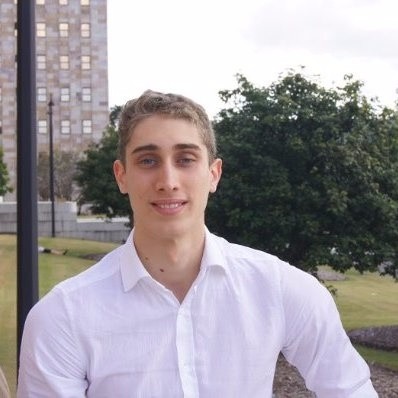 Matthew Townsend Advocate and Founder of Nature Freedom
Tracey Au-Yeung CPA, Marketing Lead and Co-Founder of Happy Dinosaur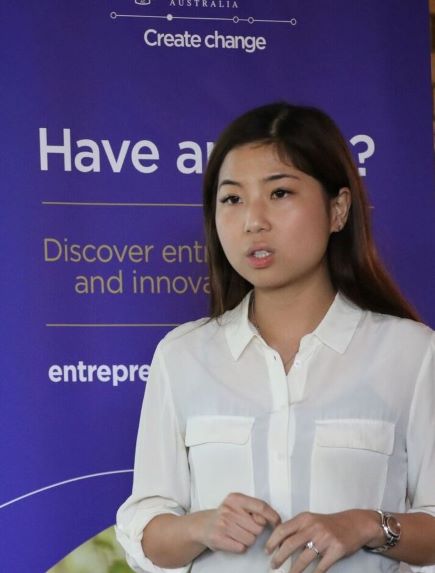 Dion McCurdy Freelance lawyer, social entrepreneur, democracy speaker, co-founder and managing director at NewVote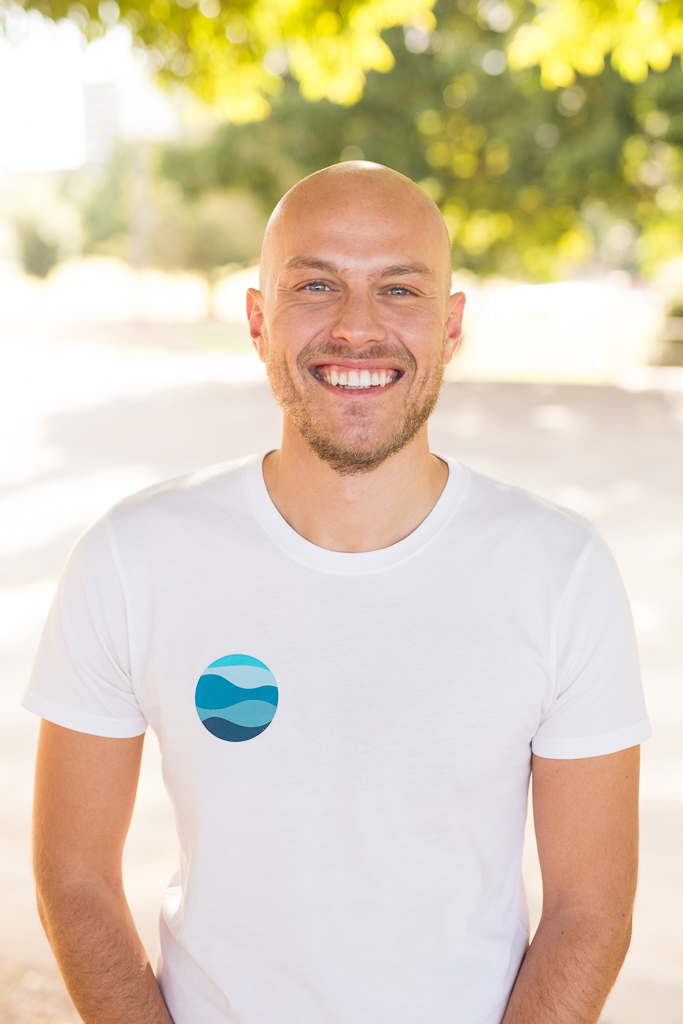 ---
Meet the startups with presence on the day:

Nature Freedom
Nature Freedom is an emerging not-for-profit social enterprise organisation aiming to inspire, connect and empower young people aged 18 years to 35 who have disabilities and/or mental health to meaningfully access, participate and lead with the environment. A core element of Nature Freedom emphasises personal and professional development through self-discovery, adventures and environmental action.
https://www.naturefreedom.com.au/
https://www.linkedin.com/company/nature-freedom/
https://www.facebook.com/naturefreedom/
Guest Karma
Integrated software that brings the accomodation industry together to make problem guests a thing of the past.


Interns Required
- Sales pipeline

- Developer (Shopify integration)



Micromelon Robotics

Startup Description - Micromelon Robotics specialises in the transition between visual based coding languages and full python code. Targeted at school students Micromelon Robotics provides a hardware and software platform aimed at learning code and making this transition as easy as possible for both students and teachers.

Interns Required - Primarily looking for sales/marketing. Someone with education background would also be great.

Startup Web/Social Media Links - www.micromelon.com.au

Chatloop

Chatloop connects people from refugee backgrounds to volunteers via a messaging app for convenient communicative language practice.

Interns Required- 1. Videographer. 2. Instagram campaign manager 3. Integrations specialist (tech) 4. Software developer

Startup Web/Social Media Links
www.chatloop.io
facebook.com/chatloop
twitter.com/chatloop1

MediRoo
Medication management/reminder
Interns Required- 1 or 2
Startup Web/Social Media Links - www.MediRoo.com, https://www.facebook.com/MediRoo-588374064882482/, instagram.com/medirooau, twitter.com/medi_roo, https://www.linkedin.com/company/mediroo/


OSeyeris
OSeyeris provides spatial interaction through elegant hardware design combined with sophisticated software platforms. OSeyeris has been developing a series of products that are aimed to bring in a new revolution in the way individuals interact with their 3D environment. Students will help with the release of a phone-connected digital tape measure and an iOS application
Interns Required- (If there is any students looking to expand in these areas with real world experience)
Business development - Happy to assist with background research and business document formulation. Prefer experience with marketing.
Android development - Has developed applications before; will understand how to design inclusive apps, so that visually impaired can access them.

Startup Web/Social Media Links
www.oseyeris.com
facebook.com/OSeyerisVIP
twitter.com/OSeyerisVIP


Happy Dinosaur

Happy Dinosaur is a creative marketing start-up that promotes the idea of shared economy. Talking about outdoor marketing, we are not the typical billboards or posters. We specialise in unlocking the potential of idle space for creativity and communication. Using our flagship products, CupTalk and TableTalk, we help businesses to advertise on takeaway coffee cups and cafes' table corners. We have built a marketplace platform for (1) space providers to list their spaces and (2) for businesses to find their most desirable ad space. Through our platform, we provide an open, transparent and reliable environment for all advertisers and space owners. Our goal is to help businesses to convey their messages to their target audience in the right time at the right place in a fun and new way.
Interns Required- As a UI/UX intern, you will be "hands on" fine-tuning our marketplace platform and company website. It would be an 'end-to-end' project which you (1) assess the current design, (2) analyse the good/bad sides, (3) present a list of improvements/features and (4) make your suggested improvements to come true! You will also help us to do some presentation prep. You will be supported by our tech and business co-founders to design, mock and implement intuitive and effective UI/UX flows and appealing visual graphics.

Startup Web/Social Media Links - www.happydinosaur.com.au , FB and IG - happydinosaur.au

New Vote
We're an independent and nonpartisan tech startup.
We're nonprofit and registered as an Australian charity*.
1. a secure voting app that makes your voice heard in real-time
2. a resource to learn and engage with the issues that matter to you
Interns - Social Media Manager, Graphic Designer
Startup Web/Social Media Links - https://www.newvote.org.au/, Facebook: https://www.facebook.com/newvoteaustralia/ Twitter: https://twitter.com/NewVoteAus
Date and Time
Location
Innes room - Student Union Complex
The University of Queensland
St Lucia, QLD 4072
Australia