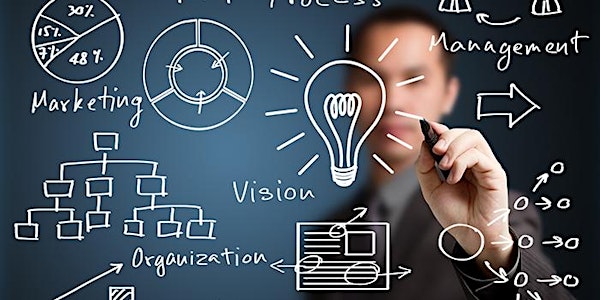 Starting Up Down-Under: Canadian Entrepreneurs' Success Stories
Location
BlueChilli
125 York Street
Sydney, NSW 2000
Australia
Description

Hosted by BlueChilli, CACC is pleased to present a panel of Canadian Entrepreneurs as they share their experiences and learnings during their journey of starting their own business down under.
---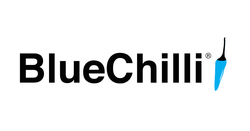 Prepare to be inspired…!
Our panellists are at different stages of their start-up life cycle but they all have unique stories to tell and powerful experiences to share. In the first hour or so, we'll get some insights into each of their tales and how their business achievements have cemented Australia as their "home away from home".
All four landed Down Under with different life experiences and career trajectories but what they have in common is that they have founded or helped create inspiring businesses here in Australia. These four exemplary CanAustradians proudly fly the Canadian flag - with their Australian ventures continuing to go from strength to strength.
After the panel discussion, join us for a drink where you'll have an opportunity to chat with the panellists and get a further glimpse into how they have turned Starting Up Down Under into the accomplished enterprises they are today.
---
PANELISTS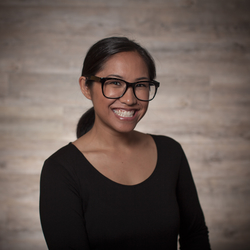 Sarah Mak (Managing Director, The Story Boxes & Co-Founder, FolkTales)
Co-founder and Managing Director of The Story Boxes, an award-winning collaborative storytelling studio that is committed to telling and sharing stories through the best possible means. By intertwining heart-felt personal narratives with stunning visual imagery, Story Boxes creates captivating and emotive experiences that engage audiences, communicate ideas, and incite change. Sarah uses her 10 years of experience in psychology and public health to help clients create visual stories that connect, translate and target the behavioural aspects of their audience. She's passionate about visual storytelling as it connects individuals and also helps drive strong analytics-driven results.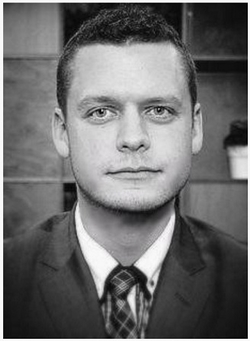 Ronald Tucker (CEO, BitTrade Australia)
Ronald is the Chairman of the Australian Digital Currency Commerce Association, the peak body for digital currency businesses in Australia. He is also the founder of several businesses including: Global Blockchain Forum, the international body representing trade associations from the US, Canada, the UK, the UAE, Singapore, Japan and Australia; Bit Trade Australia - currently the largest digital currency business in Australia and its sister company Bit Trade Labs, a Blockchain development consultancy. Ron lives in Sydney but was born in Newfoundland, Canada and has been an entrepreneur for most of his working life. He has started several businesses in the areas of retail and publishing in the US and Canada.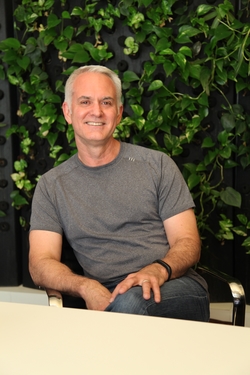 Luther Poier (CFO, Blue Chilli)
Luther is the CFO and Head of VC at Australian startup accelerator BlueChilli, where works with BlueChillians at all levels to help founders and startups realise their dreams and connect with the broad spectrum of investors as well as managing the day to day finances of BlueChilli itself.
A decorated naval officer, Luther has a deep background in investment management, as well as corporate strategy, banking and private equity. As a startup leader, he has led and exited two finance startups, been a co-founder of a online music startup in the early days and a co-founder of a well-known Sydney wealth management firm. Luther loves to put a human face on the analytic & synthetic critical thinking that he brings to every occasion and delights in making the complex world of investment and business understandable.
Originally from Canada, Luther is passionate about family and community. He is a founding director of Artolution, a global community arts NFP based in New York that works with displaced and excluded people, as well as being a co-founder of Australian education startup DICEKids.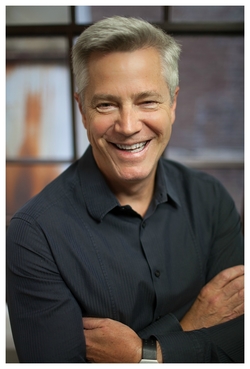 Jeff Downs (CEO, Redback Conferencing)
Jeff is Founder and CEO of Redback Conferencing, one of Australia's leading conferencing service providers. Redback's innovative collaboration services are making distance obsolete for thousands of organisations in Australia and New Zealand. Prior to starting Redback Conferencing in Australia 10 years ago, Jeff launched a number of successful retail and telecommunication businesses in Canada. Jeff lives in the Northern Beaches and is enjoying life down under with his wife and three kids. "Now – we go to the snow, it doesn't come to us! How good is that???".
---
MODERATOR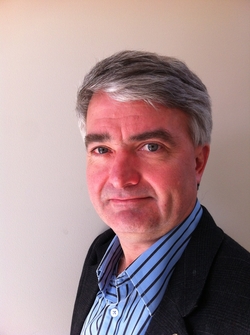 Chris Warrick (Principal, Beachhead Management)
A senior executive with Managing Director/COO experience in start-up and established technology ventures in Australasia, the UK, the US and Asia. Chris is a specialist in growing companies through all stages of the corporate life cycle; including establishing new ventures, sourcing capital, working with founders and other stakeholders, building & motivating teams, moving companies to the next level and, ultimately, achieving a timely and profitable exit. Chris assists inward-investing SME companies establish their operating presence in Australasia. He has over three decades of experience in the IT and management consultancy industries, working in the UK, the US and, more recently, in the Asia Pacific region. Chris is also a Co-Founder of Investrade.Info, a free collated and curated single channel market-entry platform of information, links and contacts for SMEs establishing businesses in Australia.