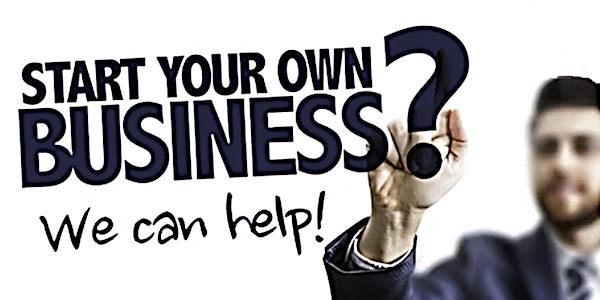 Starting a Business - Made Easy. Free Information Session & Networking.
Event Information
Location
Platypus Coworking
51 Lydiard St STH
Level 2
Ballarat, VIC 3350
Australia
Many people think about being their own boss, turning a passion, hobby or great idea into a business of their own. Get help today.
About this event
N.B. Sarina Russo Entrepreneurs will cease to provide FREE Entrepreneurship Facilitator services after 30 June, so get in quick while the service is still available.
Many people think about being their own boss, turning a passion, hobby or great idea into a business of their own. But starting your own business can often be a daunting task.  With the right guidance, support and advice from an Entrepreneurship Facilitator you can DO IT with confidence.
In this 45 minute introduction you will learn the steps to take to turn a business idea into a reality today. Then book a time for a one-on-one mentoring session. We will work together with you to help you achieve your business goals. We provide hands-on assistance, practical advice and expert guidance and mentoring support to get you started and keep you on course, all at NO COST to you.
Dr Paul Miller is a Ballarat-based trainer, mentor and coach with 20 years' experience assisting thousands of people start, grow and manage their businesses. He has worked across a range of business sectors throughout Victoria and understands from firsthand experience that running a business is not a sprint, it is a marathon, with many challenges and rewards along the way.
Paul has spent most of his career working in the small business sector either as an owner/operator or coaching others to take an idea from the concept stage to a fully operational business. Paul brings with him extensive local experience, both in the delivery of employment services and as a small business operator. Paul works with Sarina Russo Entrepreneurs delivering direct services to budding entrepreneurs - from concept stage, developing the idea, training and preparing the business and then coaching and mentoring to sustain the enterprise.
Please note that Sarina Russo Entrepreneurship Facilitator services will finish on the 30th June 2022 so get in fast.
Entrepreneurship Facilitators are funded by the Australian Government.

Location
Platypus Coworking
51 Lydiard St STH
Level 2
Ballarat, VIC 3350
Australia