Start-Up Stories: Scaling Your Business, from Australia to Beyond
Description
Emanuel Perdis, Managing Director and co-founder of Napoleon Perdis makeup, together with Hichame Assi, CEO, HotelsCombined.com and Hana-Lia Krawchuk, Founder of Love To Dream, & UTS Alumna will talk scaling, going global and realising your start-up dreams at our next Start-up stories, hosted at UTS Business School.
We will hear from Emanuel as he shares insight into the strategies that have nurtured a dedicated Australian customer base, his expansion into the American market, the subsequent withdrawal and his renewed focus on Australia.
We will find out from Hichame, how Hotelscombined.com went from a local business in 2005 to what is now a global hotel metasearch engine.
Hana-Lia will discuss how she went from being a sleep-deprived mother to being the founder of a successful start-up that is rapidly growing, nationally and internationally.
Get inspired by this discussion moderated by Danielle Logue, Associate Professor of Innovation, Entrepreneurship & Management, and discover how your business can go global by registering today!

6.00-6.15 pm Registration
6.15-7.00 pm Panel discussion
7.00-7.15 pm Q&A with the audience
7.15-8.00 pm Networking drinks
Speaker: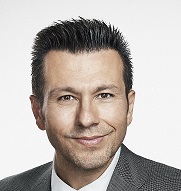 Emanuel Perdis
Emanuel Perdis is managing director and co-founder of Napoleon Perdis. Over the past 25 years, Emanuel has not only been an integral part of the brand's global expansion but has overseen and implemented double-digit business growth for Napoleon Perdis.
The youngest born, from a traditional Greek family, Emanuel grew up in the western suburbs of Sydney. After completing a bachelor in business his entrepreneurial and creative skills were given the opportunity to shine when, with his brother Napoleon, they established a marketing consultancy for boutique retail clients.
Napoleon's passion for beauty soon motivated the brothers to launch Napoleon Perdis. Their first concept store opened in Sydney's Paddington, in 1995.
Emanuel, an accredited counsellor and homeopath, places precedence on education.
Managing over 600 staff members, he takes pride in having high staff retention rates for any business in the retail and cosmetics industry in Australia. He provides both employees and customers with empowerment and motivational training. He is also a valued speaker who is more than willing to share his start-up secrets to inspire and encourage others.
The combination of Emanuel's business sense and napoleon's nose for creativity has created one of the world's brightest makeup brands.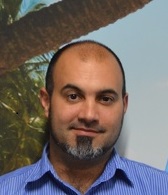 Hichame Assi
Hichame Assi is CEO of HotelsCombined, the world's leading hotel comparison platform. He joined the HotelsCombined team in 2010, bringing over 15 years of experience in ecommerce and online travel across Europe, the Middle East and APAC to the Sydney-based start-up. Now a multinational with a lean team of over 150 high-performers, Hichame has led HotelsCombined through its journey from start-up to scale-up and continues to lead the company's growth and global expansion.

Hichame has an MSc in Ecommerce from the University of London, and in his spare time (?) can invariably be found reading about the fields of Open & Social Innovation, mentoring entrepreneurs in MENA and negotiating with his 7 year old son.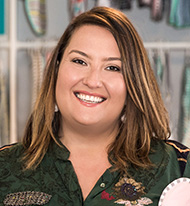 Hana-Lia Krawchuk
Hana-Lia Krawchuk, is a UTS alumna and founder of Love To Dream™ & the inventor of the Newborn to Toddler Sleep system™. She knows that necessity really is the mother of invention.
Love To Dream™ is a real Australian success story. The journey began in 2008 when Hana gave birth to a beautiful baby boy, Elijah. Like many new parents Hana & her husband faced significant challenges in getting their newborn son to sleep. Challenges that lead to 18 months of sleepless nights, & hundreds of dollars spent on products that promised to restore the family's sleep. Nothing worked.
Using her skills as an experienced fashion designer, Hana spent many hours, days & weeks refining, simplifying, sampling & resampling the very first version of the signature Swaddle UP™. By the following year, Swaddle UP™ hit the stores of Sydney. Two weeks later it had sold out. The Love To Dream™ story had begun.
In 2017, from a field of 2000 Australian businesses, Love To Dream™ was honored as a top 20 Winner of the Westpac Businesses of Tomorrow Award. In 2017, Love To Dream™ was named Telstra's Small Business of The Year and Hana was also named the Telstra New South Wales Business Women's Entrepreneur Award winner.
By entering this event you agree that UTS, Business Practice Unit may use photographs or video footage taken of yourself during the event for marketing purposes including DVD production, posting on UTS Business Practice website and or social media platforms, or for future UTS, Business Practice events.
Photo by Slava Bowman on Unsplash
For any queries please contact:
Ph: 02 9514 3504
Email: business.practice@uts.edu.au