Start-up Stories: On the way to disruption. Collaboration between start-ups...
Description
Tackling disruption: How can large companies collaborate with start-ups (and vice versa)?

Companies from a range of industries are being disrupted at an unprecedented rate by a variety of innovations. From technological breakthroughs in cloud computing and big data analytics to disruptions like crowdfunding and social engagement, many of these innovations are created by start-ups. Companies attempt to address the implications of these disruptions and become more innovative as they are trying to determine how to interact with and benefit from the start-up ecosystem.
At the same time, start-ups are looking to profit from corporates' experiences and resources. However, often a collaboration leaves both parties rather disappointed than happy every after. What are the benefits and pitfalls of such a collaboration? What should both parties look for when engaging in these collaborations? Which skills are needed on both sides (and from graduates) to successfully drive a collaboration for disruption?

Join us for an engaging discussion where we will explore the benefits and pitfalls of collaborations between start-ups and large companies.
Moderator:
Katharina Hölzle, visiting Professor at UTS Business School and full-tenured MBA Professor for Innovation management and Entrepreneurship, University of Potsdam, Germany.
Speakers: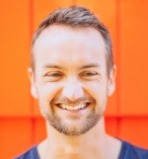 Rob Deeming
Rob is currently the CEO of Curo, an AU/US start-up that is rebuilding the technology that underpins how in-home care is provided to older adults. Prior to Curo, Rob held leadership roles within the Qantas Group, including oversight of the Commercial function for Jetstar, and subsequently management of the Digital and Innovation mandates for Qantas.
Before moving to Australia in 2014, Rob was CEO at Jetsetter, the world's largest booking engine for luxury travel, with a team of 75 based in NYC, Boston and London. In April 2013, Rob sold the Jetsetter business to Tripadvisor. Prior to that, Rob spent eight years building early stage technology businesses in New York, across online news, ecommerce and travel. Earlier in his career, Rob was a case team leader with the strategy consultancy Bain & Company. Rob holds a masters degree in Mechanical Engineering from Nottingham University and an MBA from Harvard University.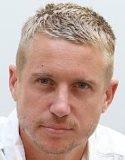 Alec Lynch
Alec is the founder and CEO of DesignCrowd. Alec has worked in a variety of industries as a strategy consultant at Booz & Co. Alec holds a Bachelor of Information Technology from the University of Technology in Sydney (UTS) where he was awarded the University Medal.
You can read more about Alec here: https://www.linkedin.com/in/aleclynch
Lily Wu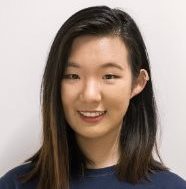 Lily co-founded Austern International in 2014 in which the vision is to develop the next generation of Millennial Leaders. By carefully connecting motivated students with high-growth companies, Austern International makes entrepreneurship more accessible, opening up more possibilities for creative innovation. From its founding in 2014 to launching into global cities like Singapore, Hong Kong, Sydney and Melbourne today, Austern's rapidly expanding global presence continues to bring students and their passion closer.
By entering this event you agree that UTS, Business Practice Unit may use photographs or video footage taken of yourself during the event for marketing purposes including DVD production, posting on UTS Business Practice website and or social media platforms, or for future UTS, Business Practice events.
For any queries please contact:
Ph: 02 9514 3504
Email: business.practice@uts.edu.au