CPD Institute of Australia and Neil Osbourne come together to teach you how a Million Dollar Clinic is possible.
About this event
Start Building a Million Dollar Clinic
This one-day course introduces you to the cornerstones that build a sustainable and profitable, Million Dollar Clinic (MDC).
Specifically designed for beauty and aesthetic professionals, this program is perfect if your goal is to create a personal brand that positively impacts your finances, your future and your industry.
Our Trainer and Industry Business Coach, Neil Osborne, freely shares with you his 30⁺ years of industry-specific experience and expertise in the Hair, Beauty & Aesthetic industries.
MDC cornerstones:
1. TRENDS
What's currently trending and market growth predictions
Which market segment offers the most growth opportunities
Learn the drivers to build a Million Dollar Clinic
2. PROFIT
Understand how Profit First™ eradicates entrepreneurial poverty
Learn the type of profit that Million Dollar Clinic's focus on
Discover how to manage your profit
3. DELIVER
Find the lost sales in your treatment delivery
Expand your client treatment experience, using Spendsuasion™
Make it easy for clients to buy, rebook and remain loyal
4. ATTRACT
Create an authority position
Understand how to attract profitable clients
Learn how to leverage your social media content
Key outcomes:
1. Learn the best market segment for your business
2. Understand how to manage and increase your business profits
3. Find and identify where extra treatments opportunities are hiding
4. Discover how to attract profitable clients
This is an interactive program that directly taps into Neil's wealth of industry experience. Participants are encouraged to ask, listen, and learn about the four key drivers that are essential to building a successful and profitable beauty or aesthetic business.
About Neil
NEIL OSBORNE – MASTER TRAINER, BUSINESS COACH AND ENTREPRENEUR
Neil Osborne has worked exclusively in the salon, clinic and aesthetic markets for over three decades. He teaches businesses and brands, how to be profitable and commercially clever.
As a sales and business coach, he's dramatically grown hundreds of service and product-based brands and businesses, using industry-specific methods that grow their sales, develop their consultation and persuasion skills, and multiply their turnover.
"I'm always reminding my clients of 'The Rule of Three' – to grow their turnover, have a steady cashflow and deliver profit in their pocket, every month. Why? Because I've learned those very same lessons (sometimes the hard way) over the last 17⁺ years of coaching salons, clinics and brands, as well as owning and growing my own multi-million-dollar distribution businesses.
The principles I teach and methods I use are not only proven and easy to apply, they build sustainable growth. By transforming your processes from complex to radically simple and using an industry-specific toolkit, the growth multiplier effect is amazing."
Neil Osbourne has worked previously with brands including Tony & Guy, Joico, Dermalogica, Syneron Candela, Total Beauty Network & more.
Disclaimer:
Should there be any changes with COVID-19 restrictions, this event will still be available via Zoom.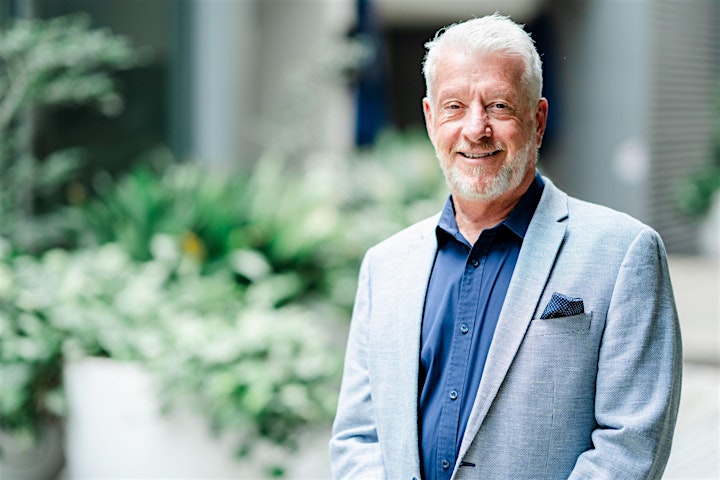 Organiser of Start Building a Million Dollar Clinic
CPD Institute of Australia is an organisation that facilitates and offers a variety of courses in cosmetic injectable procedures. CPD Institute's ethos is of the belief that, continuous education is essential to ensure professional development and growth. CPD is a unique agency that promises to deliver ongoing training and support to its members. Our purpose is to provide comprehensive training, which will allow clinical professionals to immediately incorporate these aesthetic procedures into a new or existing practice.