About this Event
A vault opens inside the mysterious false moon of Salvation's End, and the Starfinder Society sends in a team of agents to investigate. Although it has discerned little about the vault's interior, the Society has identified a powerful energy signature near the vault's center. Several factions within the vault clash for control of the area. If the PCs are to succeed at their mission, they'll need to choose a side.
A levels 1-4 scenario, new players welcome. You will need a Web Browser, Microphone, Discord.com and Roll20.net accounts.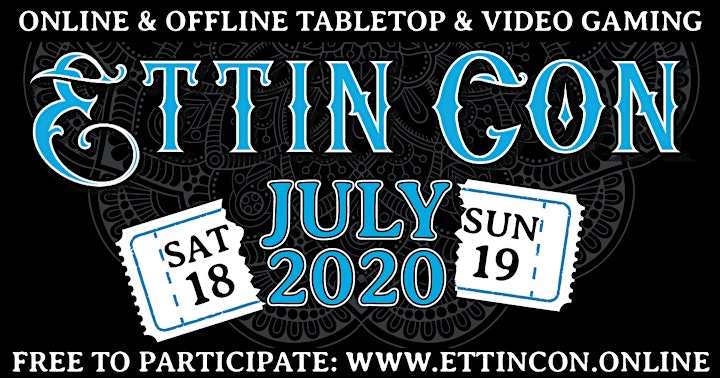 #EttinCon2020 is completely free and virtual due to pandemic.
For full event details, game listing and timetables, visit EttinCon.online!
For more about our non-profit conventions, visit EttinCon.org.