Event Information
Refund policy
Refunds up to 1 day before event
Eventbrite's fee is nonrefundable.
The latest instalment of the Wise Traditions diet, with Tory von Bergen and Brenda Rogers for a night about real food & women's wisdom.
About this event
November event is ONLINE
Staples for a Nourishing Kitchen
Are you frustrated because you keep going back to convenience food to the detriment of your weight or health?
Are you or your family struggling with ongoing health issues like allergies or pain but you're totally confused about what you should feed them?
Do you have weight issues but you're hungry all the time?
Have you embarked on the traditional way of eating and preparing foods but you have no clue what do next?
Nearly all adults dream of eating better, feeling better and taking better care of themselves.
But the truth is, low levels of education on food lore plus a misunderstanding that eating well means spending 100 hours a week in the kitchen, mean that very few achieve it.
We aim to help you with the former and debunk the latter!
I'll be honest with you right up front… you can't spend 15 minutes thinking about and preparing a meal and expect to create masterpieces that support your weight and health goals.
But…
You can absolutely transform not only the way you eat but how you eat AND your relationship to food with a regular dose of cooking wisdom that we offer you here through the Weston A Price organisation.
With our next event we're covering
Kitchen Basics – The Staples!
Staples include:
Healthy Fats - what to fry your food in so your arteries don't clog up – it's not rice bran oil!
Beverages – what to drink when you feel like something sweet, fizzy or fermented
Organ meats - super-high nutrient dense foods for family members who are sick, not thriving, depleted or recovering from illness.
Breakfast – what's the best thing to start the day
Vegetables – how to prepare them so they come back wanting more
Snacks – the good, the bad and the ugly
Getting started – where to begin your wholefood cooking journey
We'll show you…
…how to cook eggs and other things like baked potatoes properly
…shortcuts for eating the Wise Traditions way
…how to hide nutrient dense food in everyday favourites
…how to turn around metabolic syndrome, poor concentration, blood sugar problems
…what to feed your kids especially vegetarian mums whose kids eat meat
…how to fall in love with your kitchen so it became a source of inspiration rather than a chore
We'll also demonstrate:
A hearty baked beans breakfast
A morning smoothie the kids will love
How to hide organ meats in mince
And if we have time we may even get to a dessert!
We promise:
You can become empowered in the kitchen!
You can pass on kitchen wisdom to the next generation!
You can make a difference to yourself, your family and the world!
Who should attend:
Mums with kids who are hungry all the time!
Mums with kids with brain, behavioural or developmental concerns
Anyone struggling with their weight
Frustrated cooks who want to improve their kitchen skills
Anyone looking to manage their wellbeing better by returning to grassroots strategies in the kitchen.
Details
Date: Wednesday November 4th
Time: 7PM – 8.30Pm
Where: Zoom – link available on booking
Investment: $15 early bird price (normally $19.99) available until 21st October
What you get:
90 minutes of inspiring kitchen wisdom and food lore
Special offers from partner suppliers
Attendee only discounts on WAPF membership.
About Tory von Bergen
Nicknamed "The Fat Lady" not because of her singing ability but because of her passion for restoring health and vitality through the appropriate consumption of healthy animal and plant fats.
Tory von Bergen is a passionate wellness advocate ever since healing her own health challenges in her 20s. She has found radiant health and energy and loves to share her secrets with others especially mums raising strong and intelligent children.
As the owner of a busy retreat centre and mum of three young children she continues to search for optimal ways to health through her studies in yoga, cooking for retreats, running workshops and as a chapter leader for the Weston A. Price Foundation. Tory also reacently gained her Advanced Diploma of Nutrition.
Tory's deepest passion is to share how to build a healthy body through the consumption of good fats and home cooked, traditional foods. She believes the wisdom of the kitchen has been replaced by convenience purchasing and the role of the cook has become undervalued. We are now rediscovering the vital connection between food and living our best life and that the position of head chef in our own kitchen holds a great power for the wellbeing of everyone in the household wellbeing and in the economy.
More than ever, now is the time to nourish our children and ourselves.
About Brenda Rogers
BRENDA ROGERS is the Chapter Leader for the Weston A Price Foundation Sydney North West Region and a credentialed life coach and naturopath specialising in menopause and the founder of "Quintessence Health" established in 2018.
She's in a loving relationship with Paul the American; a devoted step-mum of a teenage girl, a naturopath who loves science and the more mysterious arts, a nutrition educator specialising in real & traditional foods, a transformational coach, a public speaker, a wellness blogger, Art of Feminine Presence teacher, an aspiring author of a menopause book, a lover of yoga and nature, and on a serious mission to rewrite the narrative on menopause, bring nutrient-dense traditional wholefoods back into the kitchen, reignite the healing arts in every woman and to embolden women in their 50s to embrace who they are and make their mark on the world.
Brenda has been a champion for health and the holistic lifestyle in her various corporate training and development roles in several large health companies, including Blackmores, over the span of her career.
Brenda is a passionate spokesperson and advocate for several topics including menopause as a rite of passage, empowering the woman as the healer in the home and women reclaiming their bodies. She uses food as medicine, nutritional & herbal remedies, naturopathic and yoga philosophy, and skilled life coaching conversations to inspire others to live their lives with grace, calm and purpose.
In her public talks, nutrition events, workshops and health coaching sessions, Brenda raises conscious awareness of how our lifestyle choices directly impact our health and wellbeing which also impacts those around us. In her thorough yet gentle approach, she provides deep, emotional insight as well as practical solutions on how to create our best lives through our 5 key lifestyle choices (nutrition and hydration, movement, rest and relaxation, purpose and connection, and a positive mindset). Our health is our guide for reaching our true potential.
It was her first-hand experience with an eating disorder as a disempowered teen that was the catalyst to seek an alternative approach to heal herself and the world!
She can be contacted on brenda@qwomen.com.au.
About the Weston A. Price Foundation
The Weston A. Price Foundation (WAPF) is your source for accurate information on nutrition and health, always aiming to provide the scientific validation of traditional foodways. People seeking health today often condemn certain food groups — such as grains, dairy foods, meat, salt, fat, sauces, sweets and nightshade vegetables — but the Wise Traditions Diet is inclusive, not exclusive.
We show you how to include all these nourishing traditional foods in your diet through wise choices and proper preparation techniques. The result is vibrant health for every age of life, including the next generation.
Tory von Bergen - Nutritionist, Retreat Owner and Passionate Foodie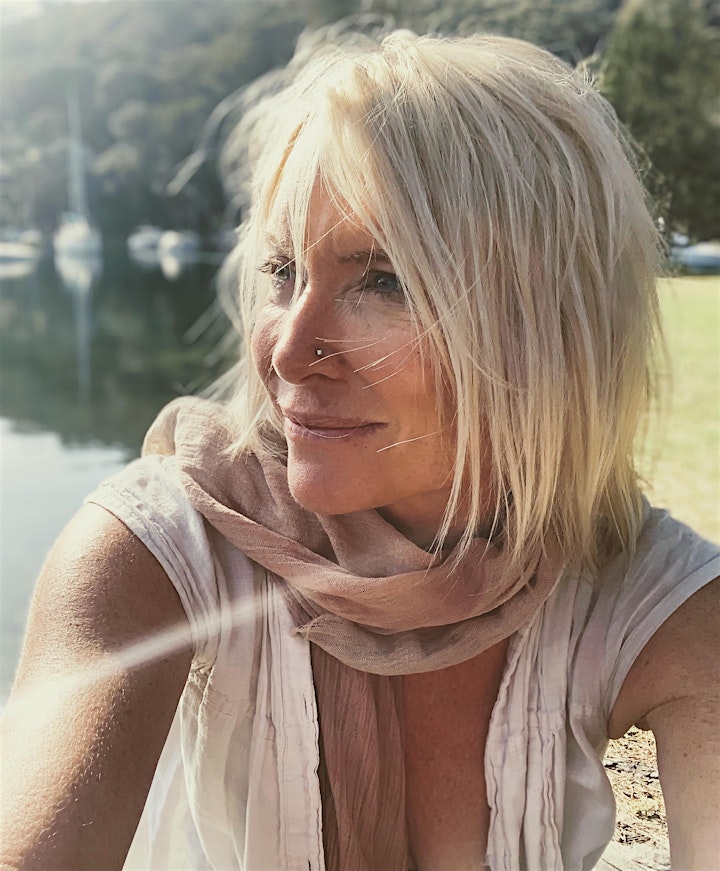 Brenda Rogers - Weston A Price Chapter Leader, Naturopath and Menopause Coach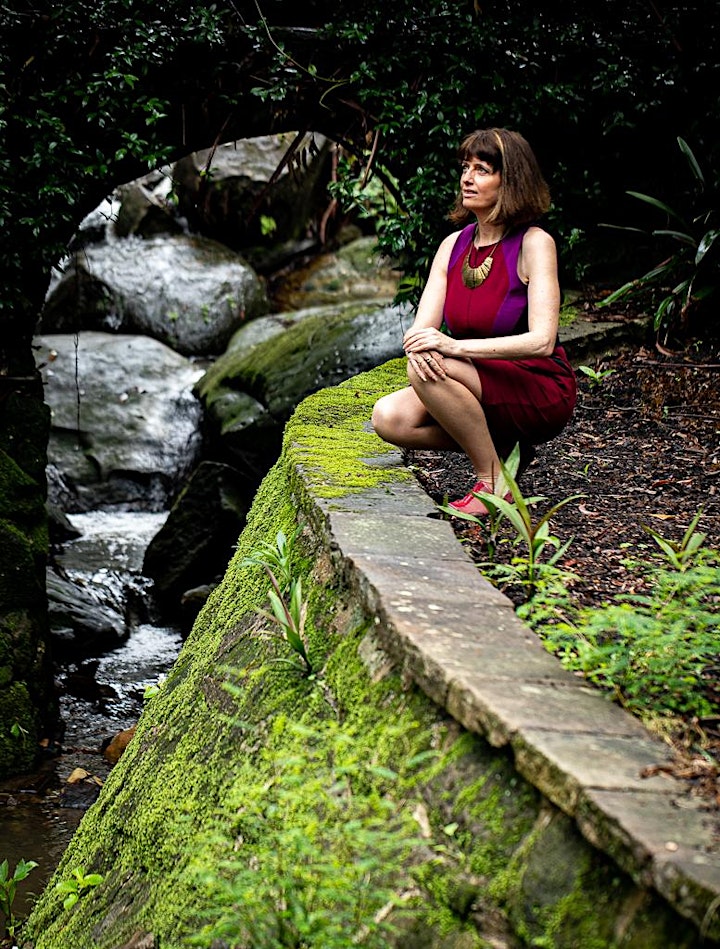 Date and time
Location
Refund policy
Refunds up to 1 day before event
Eventbrite's fee is nonrefundable.
Organiser of Staples for a Nourishing Kitchen - WAPF & Tory von Bergen
Quintessence Women's Health aims to empower women to restore their wellbeing through nutrition, natural medicines and practices for empowered living. Offerings include seminars and workshops, one-to-one consultations, group work, Art of Feminine Presence workshops and Women's Circles.  
Quintessence is a strong advocate for the wise women's tradition of medicine, feminine principled leadership and the empowerment of women in all professions.
Quintessence partners with other high quality professionals and product partners.