Description
Welcome to Poppy Renegade's third live event!
After two sell-out events, we're back with a mission: to create an evening full of inspiration, valuable lessons in life and business, and the opportunity to meet like-minded women.
Our Up Close + Personal event is designed to pull back the curtains and reveal what makes unstoppable women successful in their personal and professional lives. Our aim is to have you walking away feeling motivated with a clearer vision for what you want and how you're going to get there.
ABOUT OUR SPEAKERS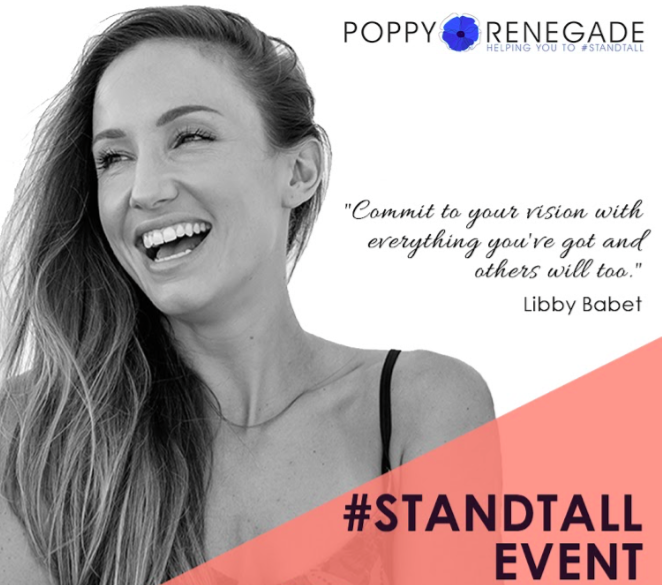 Libby Babet, Trainer for Channel TEN's The Biggest Loser: Transformed. Owner of AGOGA and BUF Girls.
While working as a journalist, Libby Babet became very sick with flu-like symptoms thanks to chronic hypertension. On a mission to become healthy once again, Libby studied nutrition and made several lifestyle changes. Today, as a health, fitness and wellness guru, she is on a mission to share what she's learnt to help others. Libby will talk about what it took for her to not only found two businesses but how she managed to score her dream gig of being the latest Biggest Loser Trainer.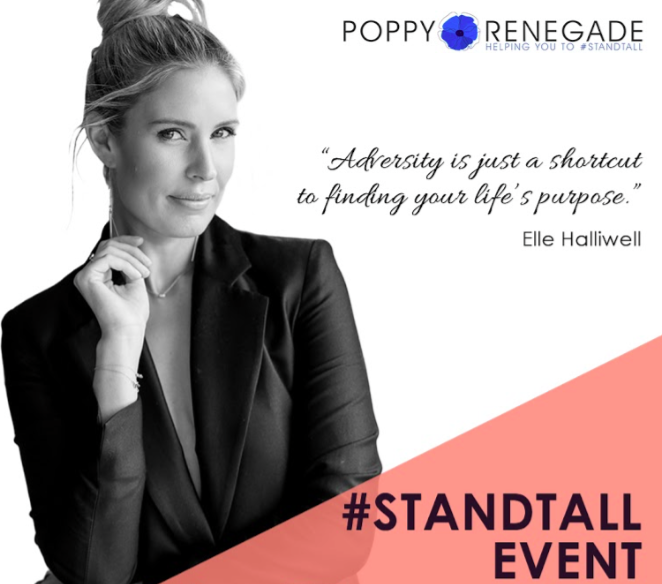 Elle Halliwell, The Daily Telegraph fashion editor and @sydconfidential reporter, Nova 96.9 co-host.
After making a name for herself in media, Elle Halliwell's life took a sudden turn when she found out she was expecting her first child in May 2016, 48 hours after being diagnosed with a rare form of leukaemia. Elle will reveal how she's managed to maintain a positive attitude whilst facing adversity.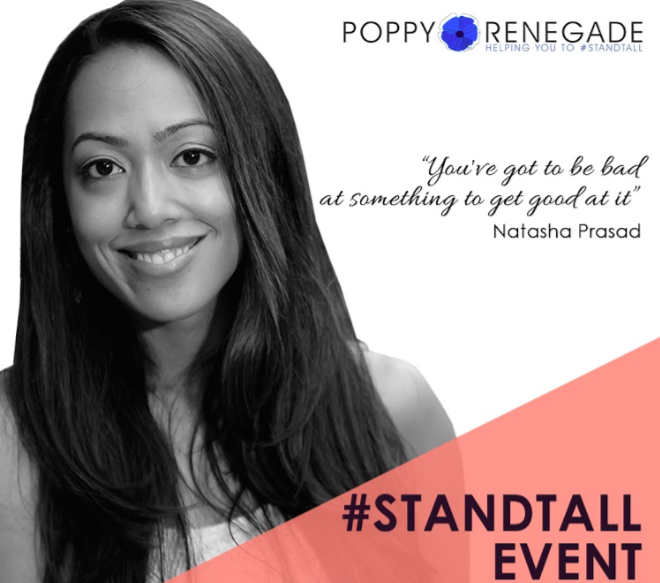 Natasha Prasad, Regional GM of ClassPass
With a background in finance, including a stint at Goldman Sachs, an MBA from Harvard Business School, and investments in private companies and experience launching products at tech startups, including Paperless Post, Rent the Runway and Atlassian, Natasha's CV is extremely impressive. Today, she is busy as Regional General Manager of ClassPass.Natasha will share her advice on disrupting your career path.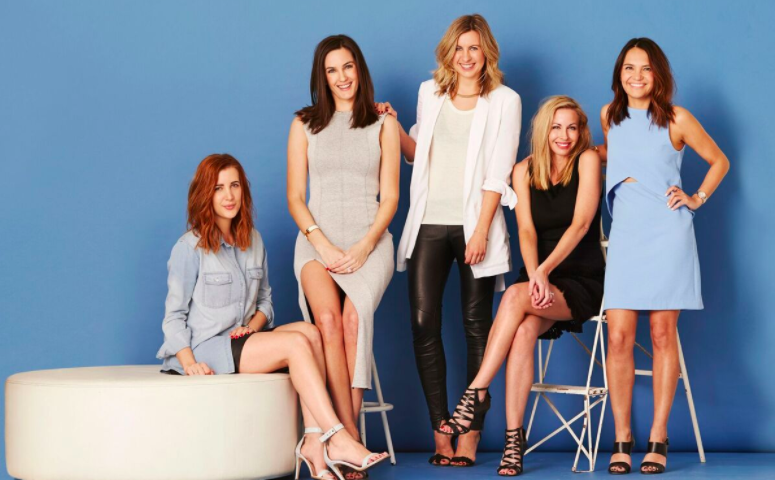 PLUS: The Poppy Renegade Founders
Sali Sasi, Business Consultant, Cofounded Stylerunner
Charlotta Backlund, Lecturer and Fashion Director at Cosmopolitan
Christie Whitehill, CEO + Founder of Hatching Lab
Vanessa Budah, Head of PR at The Travel Corporation
Tanja Watts, Transactions Manager at AMP
Ask us anything in our rapid fire audience Q&A, from the best way to grow your socials, partnering with the right brands, how to work your way to the top...or anything that you'd like some sound advice on.
THE DETAILS
WHERE: Gravity Co Working, Sydney
WHEN: May 9th
TIME: 6pm-9pm
FOOD + DRINK: We'll be serving meals and juice by Eat Fit Food and Santa Vittoria still and sparking water. And because no event is complete without a glass of champagne, we'll have Veuve Clicquot for all.
We will finish the evening with a light meditation by Connect the Dots before you take home a goodie bag filled with $100 worth of product.
**Please note tickets are non refundable but may be transferred to another name**