Description
This fantastic night of entertainment is proudly brought to you by AFRODOWNUNDER and Flemington and Kensington Community Legal Centre and propelled by the common initiative that we 'stand' together against racism and all forms of discrimination!

The fundraiser will take place on:

- Sunday 7th August 2016
- 6pm-midnight
- at Polēpolē Bar & Kitchen at 267 Little Collins Street in Melbourne

Entry will be $25 and 100% of the proceeds will go directly to the legal costs arising from the discrimination cases being fought by us alongside Flemington and Kensington Community Legal Centre (a not for-profit legal body), which will keep the momentum going and enable us to continue the fight for justice and equality

All additional funds will be pledged to Flemington and Kensington Community Legal Centre to financially ready them to assist others facing similar injustices, including racism, discriminatory door polices (nightclub industry), police-profiling etc
_________________________________________________
✮✮ THE VENUE & EVENT RUN-DOWN ✮✮

The venue space is exceptionally African-themed, and the event will be spread over PolePole's 2 levels and will feature diverse forms of entertainment throughout the evening including African poetry readings, addresses by prominent figures within the African and legal communities, musicians, art exhibits etc, and of course culminate with a party with DJ Kwenda at the decks! ♫♫

The venue's own bar and kitchen will of course be open throughout the event, so if for nothing else, come down for a fantastic feed ands good vibes! To view the beautiful spaces and tantalising menu, feel free to visit PolePole's website: http://www.polepolebar.com.au/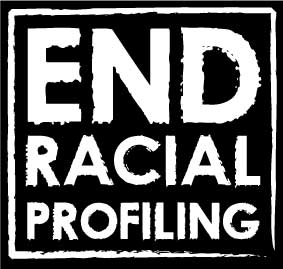 ________________________________________________

✮✮ WHO WE ARE & WHAT WE DO ✮✮

Afrodownunder is an Australian-based community organisation that has been embracing, engaging and strengthening our African communities here in Australia through events and community activities over the past 10 years.

In addition to uplifting our African communities through these many events, we have defended our collective fundamental human right of equality, and fought racial discrimination in the Victorian legal system (and won!) on behalf of the African community. This legal battle propelled us into a pursuit of justice and stamped our vehement advocacy for fellow Africans

Currently, we are legally pursuing more discrimination cases and have organised this all-embracing community-event called 'STAND' to raise awareness about racial discrimination and racial-profiling, and gather support for the cause...and you can get involved!
_________________________________________________


✮✮ FOR THOSE WHO WANT TO READ A LITTLE MORE ABOUT THE BACKGROUND FROM THE BEGINNING... ✮✮

7th October 2015 marked a milestone where the Victorian tribunal ruled in our favour and declared that a Melbourne nightclub engaged in direct racial discrimination by cancelling our Afrodownunder event because of our race.

In October 2011, we booked to hold an event at the said nightclub, however just 5 days prior to the event, the nightclub's management cancelled this event, refusing to host it "due to the fact the majority of patrons would be African".

And so began our path to pursue justice and equality on behalf of Afrodownunder and our wider African communities. We initially endeavoured to have the matter formally addressed through the Victorian Equal Opportunity & Human Rights Commission, however this was deemed unsuccessful by that board as the nightclub failed to uphold their responsibilities stemming from the conciliation process.

In our passionate commitment to defend our rights, we sought legal representation through Flemington & Kensington Community Legal Centre (FKCLC) and escalated this matter to the Victorian tribunal. We embattled through 2 and a half years of arduous legal proceedings to have our case formally heard in a 3 day tribunal hearing in April this year. It took a little over 5 months for a ruling to be made, which the tribunal member delivered where she favoured our testimonies, slammed those of the nightclub labelling their accounts as "inconsistent, grossly exaggerated and unbelievable" and ultimately ruled that they were guilty of racial discrimination.

The legal proceedings took many, many months, throughout which we effectively had to put on hold the organisation of events for the African community until a verdict was delivered. But what a verdict it was!! Though Afrodownunder was unable to be involved in African events during this period, the momentum in any case enabled other African nights to surface, which was fantastic for the communities
_________________________________________________

✮✮ IN CLOSING... ✮✮

To our fellow Africans, and to anyone who ever experiences any form of discrimination or other injustice, we hope the perseverance and resilience we have shown throughout our fight (and continue to show) for equality empowers you to find the courage to confront and overcome your own struggles. Do not be deterred by the unknown journey, what-ifs or the nay-sayers!

Let our voice become your voice.

Stay resolute in your stance and know you deserve nothing less than the exact equality that we assuredly are all entitled yet some sadly denied, and may integrity be at the heart of our common pursuit for all that is right and just.

✮✮ We look forward to seeing you at STAND and just by showing up, you will be supporting this great shared cause!

Stay tuned for more details!