Description
Bike Society, San Remo and Biketivist have come together to host a series of free supported rides during 3 of the TDU Stages. During this second leg (Stage 5) we will be riding from Bike Society Anzac Hwy to the Stage 5 finish line at Strathalbyn then back to the city for some socializing and brews.

Everyone is welcome to come and ride with our bunchie. No drops - Pace 25km/h.

We are expecting quite a few people for this ride and numbers will be capped. All Rides are FREE but we do need you to let us know you're coming!
Date: 19th January 2019
Location: Meet up at Bike Society Anzac Hwy

Distance: Around 140km (Bike Society Anzac Hwy | Hahndorf | Strathalbyn | City)

Elevation: 2,257m

Notes:
a) Rider information and safety briefing at 8:50am
b) The ride will commence at 9:00am.
c) Course of the route might change during the ride to avoid closed roads.
d) This ride is not part of the official Challenge Tour ride and as we will not be wearing the official Jersey we won't be able to enter the finish straight, cross the finish line and access the refreshment stations set up for the Challenge Tour participants. The Bike Society van will have some refreshments for our riders.

Click here to see the route for this ride: https://www.strava.com/routes/16361064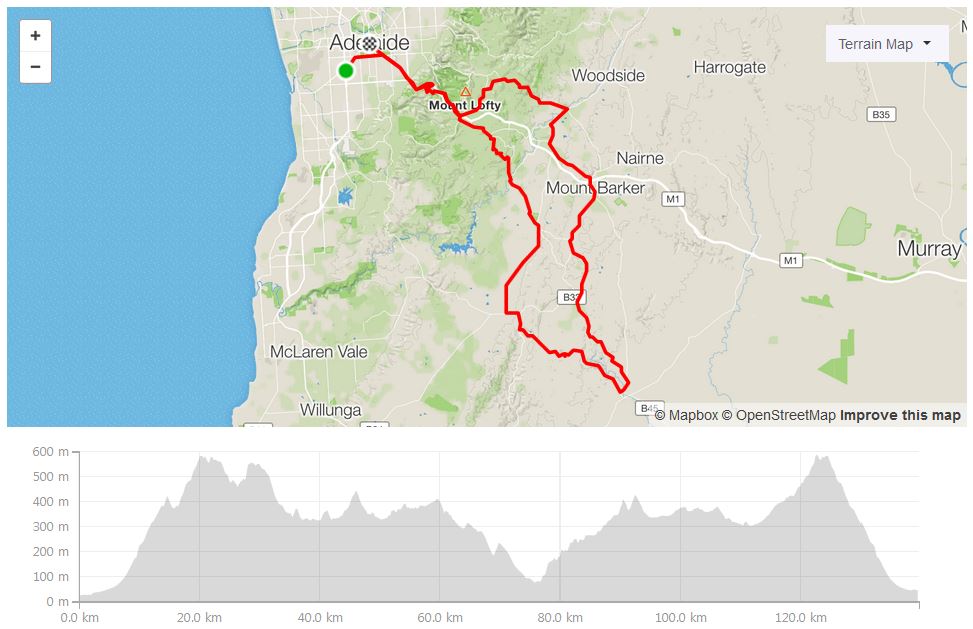 You can find out more information at:
www.sanremo.com.au/tdu

www.bikesociety.com.au
www.biketivist.cc
We look forward to seeing you there!