Description
Grab some mates and join in the fun this St Pat's Day as we raise money for the Children's Cancer Research Institute.
Starting at 7am, join John Field - Personal Trainer and founder of Field Goals Fitness - at the Treehouse in North Sydney, and run 7km to the City (with "optional exercise stations" held throughout the run).
Your registration includes breakfast and a pint of Guinness, served at the finish line from 8.20am.
There are great prizes on the day so sign up, dress up, and rock up on March 17!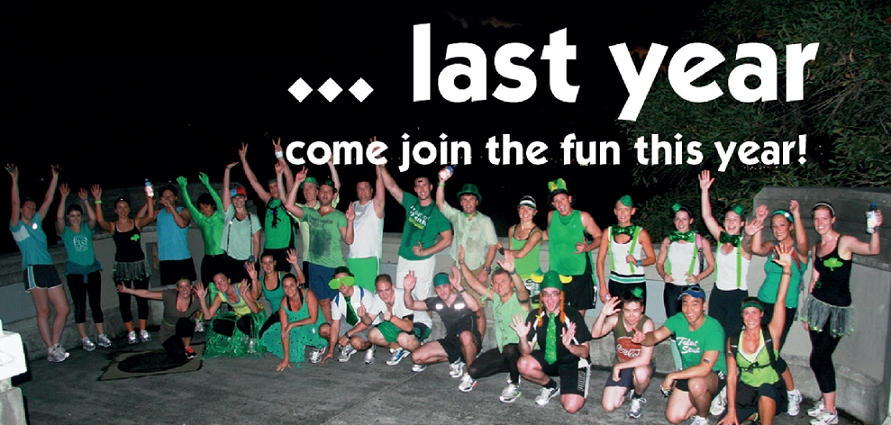 ---
Terms & Conditions:
This event is non refundable is it is a charity event

Please ensure you wear appropriate running shoes on event day

If it's a warm morning, we recommend you wear sun cream, and if it looks like rain, a poncho is advised.

As it's fancy dress, if you wish to change your outfit at the finish line, you'll need to bring it with you.

We also recommend you carry your valuables with you.

By registering for this event, you acknowledge that you are aware of the inherent risks of injury or ill health resulting from exercising either in the gym or outdoors. If you sustain or claim to sustain any injury you acknowledge that the trainer / event organisers are not responsible unless the injury was caused by the trainer's gross negligence or intentional act. While taking part in the ST PATS DAY PUB RUN, you agree to release and indemnify Field Goals Fitness and agree to participate in all activities at your own risk and responsibility. The organisers can not be held liable in any way for undeclared or unknown medical conditions.