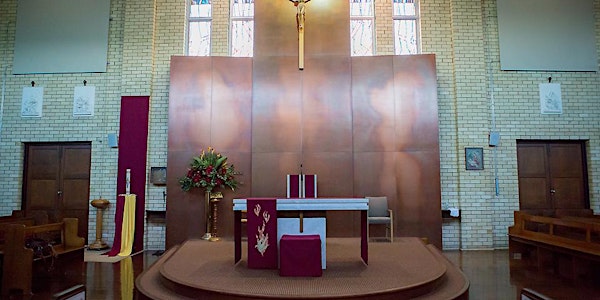 St Joseph's Catholic Parish Nambour - Mass and Liturgies
Weekend Mass times: Booking essential 6pm Saturdays 8am Sundays Week Days Mass & Liturgy times: 8am Mon 10am Wed 5:30pm Thur 8am Fri
About this event
Please note: Weekend mass- bookings are essential. No booking, no entry due to COVID 19 Government restricted Congregation numbers of people permitted in attendance at Mass.
For week day Masses or Liturgy of the Word with Communion, bookings are not required as Congregation numbers are usually less.
Sign in and contact details are essential everyday.
Privacy Collection Statement
The parishes, schools and agencies of the Archdiocese of Brisbane may collect, use and disclose personal information about you. We collect personal information directly from you and may also collect personal information passively through our website. We collect your personal information to fulfill the mission and directions of our organisation, to administer the sacraments and provide pastoral care to you, to provide you with other services and products you are seeking, to communicate with you about the services and products we offer, to solicit donations and to comply with our legal and regulatory requirements. If the personal information you provide is incomplete or inaccurate, we may not be able to provide you with the services or products you seek. We may disclose personal information about you to our parishes, schools and agencies and service providers who assist us in operating our organisation.