Welcome to the 2020 St John Ambulance Historical Society of Australia's annual seminar - this year on line.
About this Event
22nd Annual St John History Seminar Goes Online!
Due to COVID-19 restrictions in Australia we have decided to change the nature and delivery of our annual history seminar to an online event which will commence from 4pm (AEDT) on Saturday 14 November 2020.
We also take this opportunity to welcome our friends not just across Australia but our friends and colleagues with interest in the Order of St John internationally.
The speakers at this year's event includes:
Prof Mark Compton AM GCStJ - Lord Prior of the Order
Mr Cameron Oxley KStJ – Chancellor of the Priory in Australia
Mr Todd Skilton OStJ JP – Order Librarian
Dr David Fahey AM CStJ – National President of the Australian Historical Society
Dr Christopher McCreery MVO CStJ – Priory in Canada
Mr Paul Gwilliam EsqStJ – Priory in Wales
Mr Pádraig Allen - St John Ambulance Ireland
Dr Matthew Glozier OStJ JP – Honorary Archivist and Official Historian for St John New South Wales
Mr James Cheshire CStJ JP – National Secretary of the Australian Historical Society
You are all very welcome indeed to join us.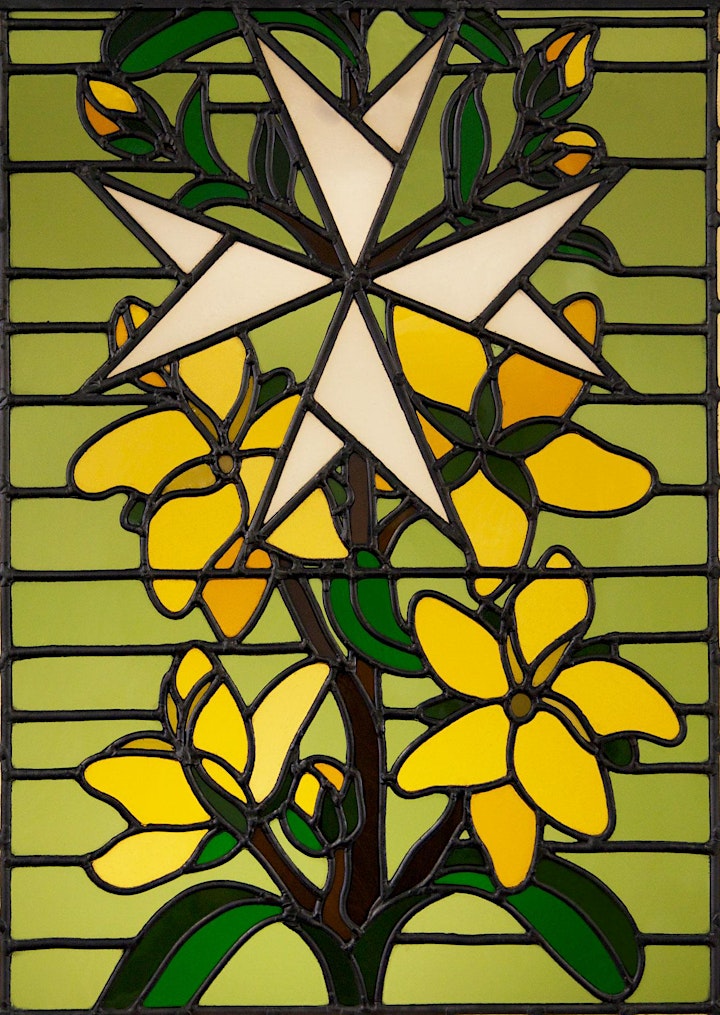 One in the series of stained-glass windows at St John Ambulance National Headquarters, Canberra. The series depicts the floral emblems of Australia, each of the states and, as shown here, the St John's Wort of the Order.
Pictures courtesy of Ms Gabrielle Lhuede, National Publications Manager.
St John Ambulance Historical Society of Australia - www.stjohn.org.au/about