Event Information
Location
Race Course
211 Johnston Road
Saint George, QLD 4487
Australia
Tickets and Memberships packages for the St George Races Queensland Cotton Cup
About this event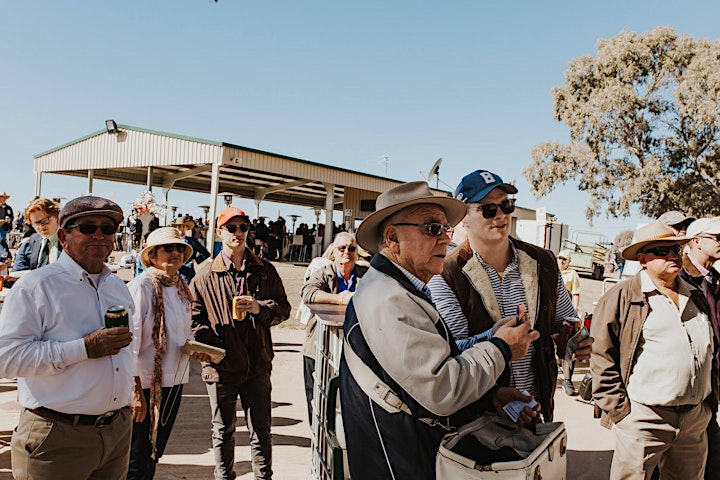 2019 will be an exciting year for punters & racegoers alike for this years' St George Races.
We're introducing 2 acts so your post races entertainment will kick off before dark.
We're adding fast access at the front gate, with a couple of package options to choose from.
We will also be offering a limited number of entertainment packages which will really suit those that like to plan ahead! Stay tuned for more info.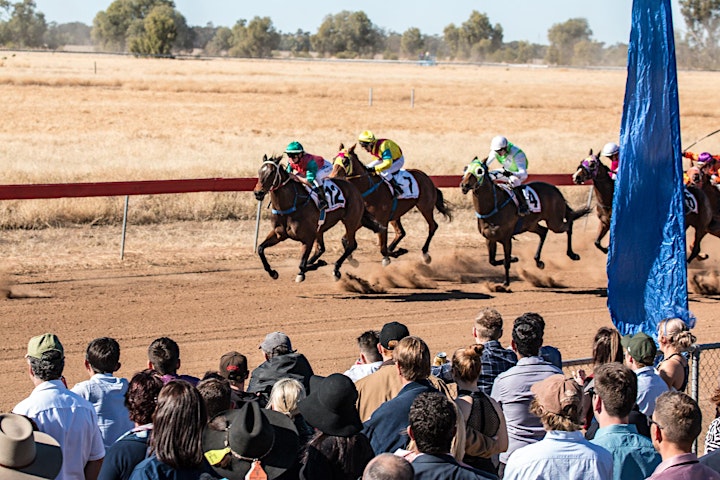 ONLINE TICKET OPTIONS
Membership & Entry $20*
SGJC Membership & online ticket entry to the St George Races on July 20 through the pre-purchase lane
Punters Pack $60*
SGJC Membership, online entry ticket through the fast track lane, $30 in drink tickets + RACE BOOK + Stubby Cooler.
Beat the Queues $50*
SGJC Membership, online ticket entry through the fast lane + $30 drink tickets all upon entry at the gate
Entertainment Package $1,050*
Package includes:
- 15 entry tickets
- 10 race books
- $400 drinks package (via esky or tickets)
- large table + 15 chairs
- catering - large platters for 15 people
*plus transaction fee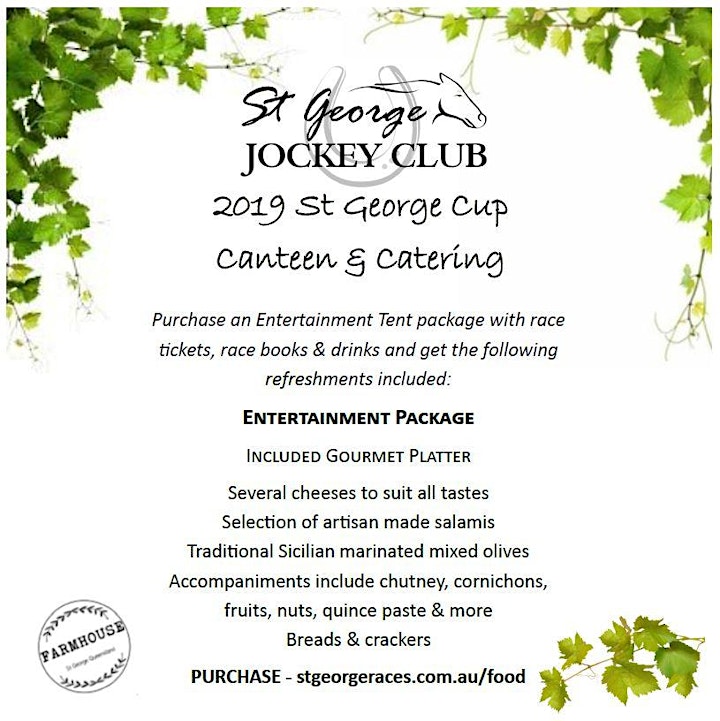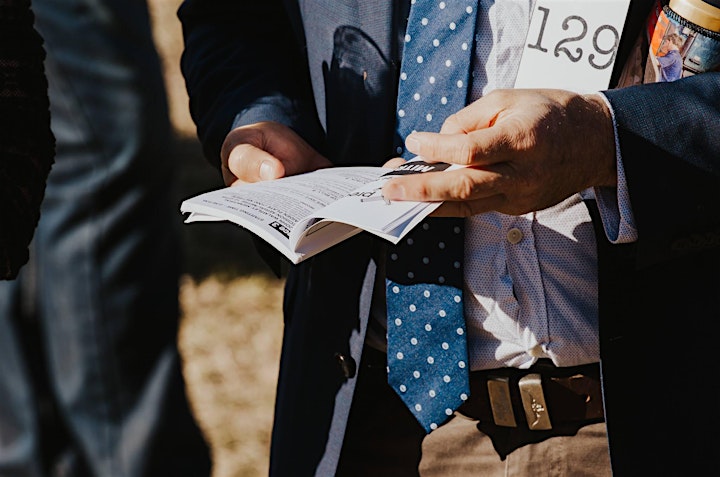 We are delighted to offer you the following range of refreshment options to compliment your day at the St George Races #stgeorgeraces
PRE-ORDER OPTIONS
The Picnics platter, Serves 4: $70
Peking Duck Spring Rolls
Loaded Fries Assorted Sandwiches
Assorted Hot Finger Foods
Choc Macadamia Brownie Slice
Gourmet on the Green Hamper, serves 4: $100
Peking Duck Spring Rolls
Loaded Fries
4x Pulled Pork Sliders
Assorted Sandwiches
Assorted Hot Finger Foods
Individual Cheesecakes w Raspberry Coulis & White Chocolate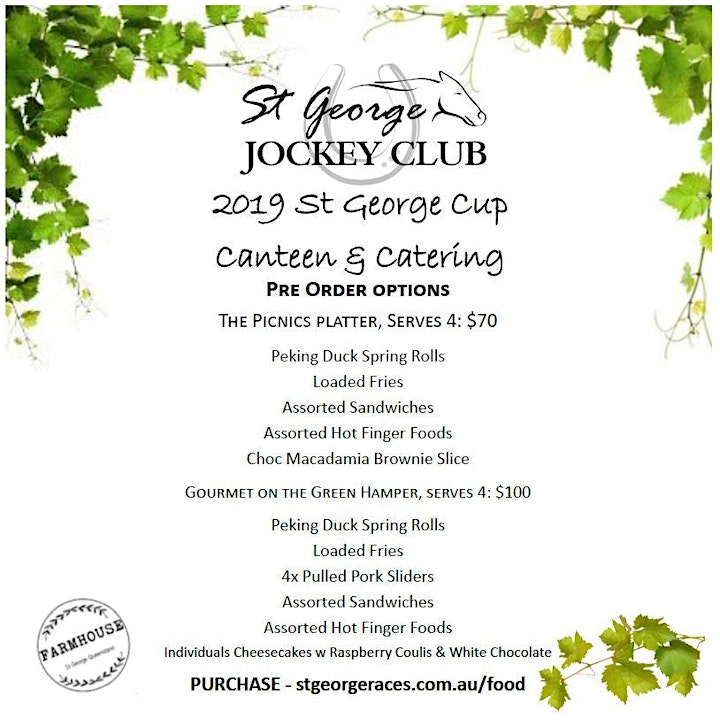 Canteen - All Day (eftpos / cash)
Assorted Sandwiches 6.5
Gourmet Rolls & Wraps 8.5
Hot Chips 4.0
Loaded Fries (bacon, shallots, sour cream) 7.0
Peking Duck Spring Rolls 9.0
Whiting Fillets & Fries 9.0
Canteen - Dinner (eftpos / cash
Pulled Pork & Slaw Brioche 9.0
Chicken Schnitzel & Sriracha Mayo Brioche 9.0
Fish, Chips & Slaw 15
Butter Chicken & Rice 15
Date and time
Location
Race Course
211 Johnston Road
Saint George, QLD 4487
Australia