SSI Speakers' Series: "The role of volunteerism and civic participation in...
Description
National Volunteer Week: SSI Speakers' Series
The role of volunteerism and civic participation in newcomer communities
​SSI is thrilled to announce the return of its Speaker Series panel discussions to coincide with National Volunteer Week, the annual celebration that acknowledges the generous contributions of the nation's volunteers. As a first, the event will be held at TripAdvisor HQ thanks to their generous support.
With the aim of informing, connecting and challenging, this Speaker Series instalment will take an in-depth look at the role of volunteerism and civic participation in newcomer communities.
Why is it important for a whole community to support settlement?
What can you do to make newcomers feel more welcomed?
What is the role of corporate Australia in supporting newcomers?
How can you influence broader community sentiment in relation to newcomers in community?
Where and how can we maximise the impact of our support of newcomers?
To address these issues, we have assembled a panel who offer diversity in experience, passion and thought: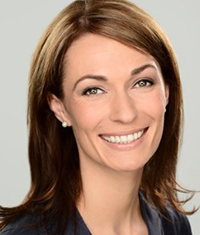 Ms Charis Martin-Ross
Diversity and Sustainability Manager, Allianz Australia Insurance
Charis has developed her career as an organisational psychologist, working across global consultancies before specialising in financial services. She is fascinated by what makes people tick and how organisations can positively impact the lives of employees.
Charis's transition into sustainability is a product of her sense of social justice and advocacy for the commercial value of shaping cultures in which employees feel part of a community. Her work at Allianz is her most fulfilling yet, not least the opportunity to develop a program that provides permanent employment to refugees and asylum seekers.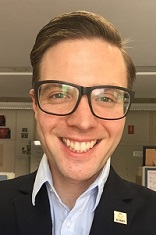 David Barrow
Lead Organiser, Sydney Alliance

David has been with the Sydney Alliance for 7 years and with over ten years of community organising is an experienced professional working for social change and organisational renewal. David plays a leadership role within the Uniting Church, was the chair of the National Christian Youth Convention and is a delegate of the NSW Synod.
Formerly, David was a board member of the Australian Youth Affairs Coalition, Australian Youth Forum Steering Committee and a student representative of the UNESCO World Conference on Higher Education. He was the President of the UTS Union Board, then the National Union of Students. He has a Bachelor of Arts in Communications and International Studies. He is a nostalgic Coastie.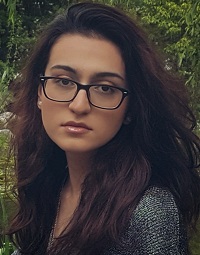 Maryam Khazayi
Youth@Work Participant
Maryam is a first-year student at the University of Sydney majoring in Neuroscience and Histology. Prior to university, she worked full time as a Production Assistant and studying was not considered an option due to her Visa status at the time and high-priced educational fees.
However, through the SSI Youth Mentoring program, she was linked to a volunteer mentor who was able to successfully advise and help her in acquiring a Scholarship for her studies to commence. Maryam has plans to further her studies in the neuroscience field and engage in clinical and research work in the future.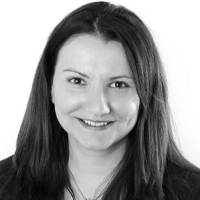 Angela Scarfone
SSI Volunteer Mentor
Angela is a Transactional Banking specialist in Business Banking with more than 10 years experience. Prior to this Angela lived and worked in Japan, and has also worked as a Marketing assistant in an ESL school based here in Sydney. She holds a Diploma in Counselling and Communication and is passionate about helping refugees settle in Australia.
In Angela's spare time, she volunteers with SSI as a mentor for refugee youth in the workplace, and was nominated for the NSW Volunteer of the year award in 2017.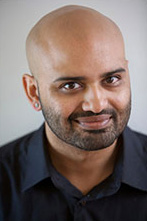 To guide our panel and facilitate audience participation we have engaged the brilliant Sunil Badami as our host for the evening.
Sunil is a writer, performer and broadcaster. He has an MA (Distinction) in Creative and Life Writing (Goldsmiths, University of London) and a Doctorate of Creative Arts (UTS). He has written for publications including the Sydney Morning Herald, Good Weekend, The Australian, The Monthly, Australian Literary Review, Australian Gourmet Traveller, Island and Meanjin.
To ensure this discussion is relevant, interesting and thought provoking,​ we encourage audience members to submit a​ question they would like to pose to the panel. Questions will be reviewed and you will be informed prior to the event if your question has been chosen and will have the opportunity to ask your question in person!
If you don't want to submit a question, please enter 'nil' in the appropriate field
Please join us for networking, drinks and canape's from 5.30pm.
The session will start at 6pm sharp!
About the SSI Speakers' Series
Since 2015, Settlement Services International (SSI) has hosted a series of talks and panel discussions on current refugee and asylum seeker issues and related topics. The SSI Speakers' Series aims to inform, connect and challenge SSI staff, stakeholders and the wider community by providing opportunities for discussion that enhance knowledge and awareness about relevant issues affecting the people SSI supports and their communities.
For more information, go to www.ssi.org.au