Description
Presented by SSI and the Australian National Maritime Museum on occasion for Refugee Week 2018
Join us for an exclusive screening of The Staging Post and Q+A!
Please join us for networking, drinks and light refreshments from 5.45pm.
The film screening will commence at 6.15pm
The Staging Post is an Australian feature documentary that was filmed in 2017 and follows the lives of two Afghan Hazara refugees, Muzafar and Khadim.
Stuck in Indonesia after Australia 'stopped the boats' and facing many years in limbo, they built a community from the ground up and started the Cisarua Refugee Learning Centre (CRLC).
The film has been screened at sold-out cinemas across Australia and received an overwhelmingly positive response. It conveys powerful messages about friendship and connection. The film's key and most powerful message is around the resilience and agency of refugees to generate change and create solutions.
The film is an opportunity to foster a positive narrative in local and regional communities about refugees and resettlement.
You can view the trailer here
Following the screening of the film, SSI will host a Speaker Series event in the form of a Q&A style panel featuring: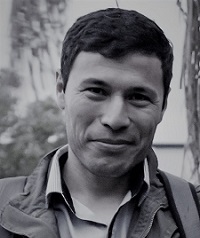 Muzafar Ali, Former refugee from Afghanistan and Lead in The Staging Post
Well-renowned photographer and former Refugee, Muzafar Ali is currently living with his family in Adelaide, Australia, where he is a student at the University of South Australia and the Project Director at Cisarua Learning Ltd.
He was forced to leave Afghanistan and made his way to Indonesia, where he co-founded the first refugee-managed school in Indonesia, the Cisarua Refugee Learning Centre. As a passionate refugee advocate, Muzafar was keynote speaker at Asia Pacific Conference for Refugee Rights in 2016 and regularly speaks for and to refugees in Australia and internationally.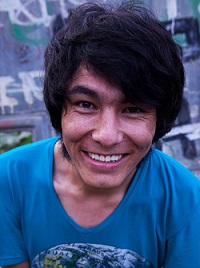 Khadim Dai, Former refugee from Afghanistan and Lead in The Staging Post
Khadim Dai has lived as a refugee for most of his life. Born in Afghanistan, his family fled to Pakistan when he was aged 2 to escape Taliban persecution of his minority Hazara people. When that persecution followed into Pakistan, Khadim fled on his own at the age of 17 to Indonesia via Thailand and Malaysia.
Khadim embraced filmmaking to document his life, shooting a video journal on his mobile phone that traced his trek being smuggled into Thailand, running through jungles in Malaysia, and clinging to a crowded raft to Indonesia. His resulting short film won Plural+ youth award in New York in 2014.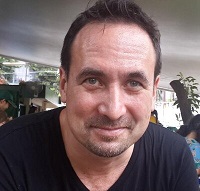 Jolyon Hoff, Director & Producer, The Staging Post
Jolyon is a Documentary Filmmaker and Development Communications Specialist who has spent most of the last fifteen years living and working in West Africa, Indonesia and the USA. He is currently based in Kathmandu, Nepal.
In 2013, he was living in Jakarta when Australia 'stopped the boats'. He had never met a refugee before, so he went to the staging post for boats travelling to Christmas Island to find out who they were, where they came from, and what they were going to do now?
In 2015, Jolyon founded Cisarua Learning, an Australian registered charity, to support the refugee-led education revolution that his friends started. There are now ten refugee-led schools in Indonesia and over 1500 students receiving education from approximately 100 refugee teachers. Jolyon, Khadim and Muzafar manage the charity together.

For a complete filmography please visit his production company website, lightsoundartfilm.com.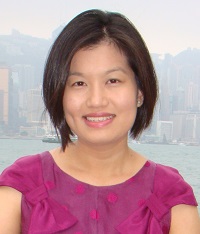 Kim Tao, Curator of post-Federation immigration at the Australian National Maritime Museum
Kim Tao is the Curator of Post-Federation Immigration at the Australian National Maritime Museum, where she is responsible for developing exhibitions, collections and programs relating to Australia's immigration history. Her curatorial projects include the award-winning international travelling exhibition On their own – Britain's child migrants and the digital rooftop projection Waves of migration.
She has a Bachelor of Arts and a Master of Arts in Museum Studies, both from the University of Sydney. In 2008 Kim was awarded a Churchill Fellowship to study strategies for building sustainable partnerships between museums and culturally diverse communities in the UK, Canada and the US.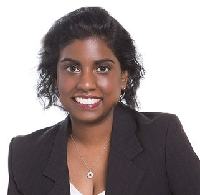 The panel will be facilitated by Malini Raj, CBA Head of Strategy - Multicultural Community Banking and Cultural Diversity and Inclusion Champion.
Malini has worked in the Finance industry for over 15 years in several domestic and international institutions in areas of Accounting, Property, Financial Markets, Project Management, HR, Business Strategy, Small Business & Change Management in Retail & Institutional Banking. She is now Head of Strategy for Multicultural Community Banking at the Commonwealth Bank, a role that allows her to work in her area of passion on a daily basis – promoting cultural diversity and social cohesion. The division of the bank is focussed on authentic and meaningful engagement with multicultural communities. She has been heavily involved in CBA's Cultural Diversity employee network Mosaic and was responsible for introducing the Corporate Hijab into the Corporate Wardrobe of CBA for Muslim Women Employees.
Malini was awarded Morgan Mckinley Women in Leadership award (2014), Finsia Most Outstanding Young Professional (2011), appeared in CPA Top 40 Young Business Leaders (2012 & 2013) & a finalist in 2013 AFR/BOSS Top Emerging Leader.

Malini's main driver is to make an impact and a difference to people, business and communities and act as a role model particularly for women from culturally diverse backgrounds.
Please join us for networking, drinks and canapes from 5.45pm.
The film screening will commence at 6.15pm
About the SSI Speakers' Series
Since 2014, Settlement Services International (SSI) has hosted a series of talks and panel discussions on current refugee and asylum seeker issues and related topics. The SSI Speakers' Series aims to inform, connect and challenge SSI staff, stakeholders and the wider community by providing opportunities for discussion that enhance knowledge and awareness about relevant issues affecting the people SSI supports and their communities.
For more information, go to www.ssi.org.au