About this Event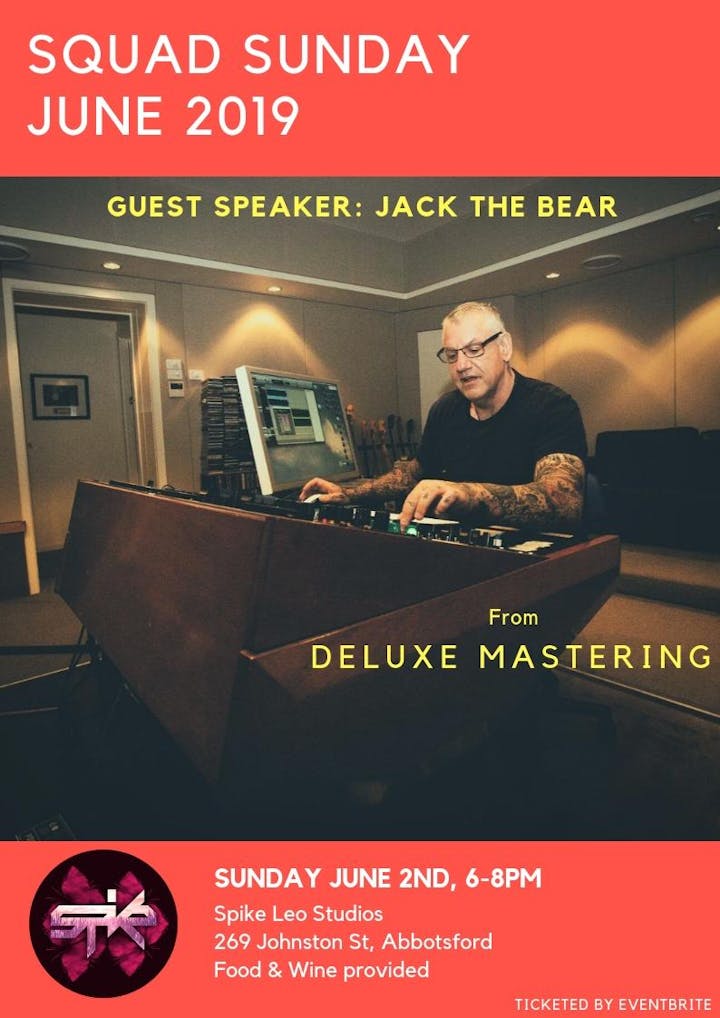 Squad Sundays is an event that started in the beginning of 2018.
The soul purpose of the event was originally created to establish a strong Melbourne based music community for artists and music producers . It has allowed a platform where creatives can share their up and coming music, releases and have a supportive environment to be able to share and collaborate with like minded artists.
Spike Leo along with some of Melbourne's most exciting and demanded artists and producers with over 20-30 years experience are invited to a number of events to discuss topics such as, songwriting, lyrics, marketing and release, social media, workflow, technique and many hard hitting topics based around mental well-being and building a full time career in the challenging world of music.
Tickets are limited to 30 people only for the year of 2019 per session. This is a non refundable event.
Sponsored by Rita's Cafeteria & Fight Night Records