Location
The Royal Melbourne Hotel
The Governor's Lounge
629 Bourke St
Melbourne, VIC 3000
Australia
Description
SQL Social: Australia's Premier Data Networking event!
When: 2013/12/11 From 5:30pm - 9pm
Where: The Governor's Lounge, The Royal Melbourne Hotel, 629 Bourke Street Melbourne, VIC, Austrlalia
Cost: Free!
Food & Drinks will be provided.
SQL Social brings together Database & BI professionals, industry experts and those with an appetite for learning more about data & information management, in a relaxed atmosphere to network, share ideas, impart knowledge, and have a great time whilst doing so.
We will provide you with plenty of food and drinks for the evening, all thanks to our fantastic sponsors (see below).
This Month's Speakers
Peter Myers
P
eter Myers has worked with Microsoft database and development products since 1997. Today, he specializes in all Microsoft BI products and provides mentoring, technical training, and training course content authoring for SQL Server, Office, and SharePoint.
Peter has a broad business background supported by a bachelor's degree in applied economics and accounting, and he extends this with solid experience backed by current MCSE and MCT certifications. He has been an MVP since 2007.
Peter will be presenting on Power BI, and specifically Excel's Power Query. This talk will include some demos.
Rob Farley
Rob Farley is the Owner and Principal Consultant of LobsterPot Solutions Pty Ltd. He has been consulting in database technologies since completing a Computer Science degree with first class honours in 1997. He is a regular conference presenter both around Australia and overseas, heads up the Adelaide SQL Server User Group and holds several Microsoft certifications including Microsoft Certified Master in SQL Server. He is a Microsoft Certified Trainer, a recipient of the Microsoft MVP Award for SQL Server every year since 2006, and a past Branch Executive Committee member of the Australian Computer Society. Rob is director of the PASS organisation, and is a published author, his books including Professional SQL Server 2012 Internals and Troubleshooting, SQL Server MVP Deep Dives and SQL Server MVP Deep Dives 2.
Rob will provide some tips on query parameters - passing parameters into queries, functions and stored procedures is a thing we all do, but if you're not careful about the data types, you could find performance becoming a problem, even if you're just getting the length of a string wrong. This quick tip will give you ammo to take back to your developers to make sure they code it right the first time.
Networking
This is not your usual SQL Server User Group event. At SQL Social our aim is to give YOU the opportunity to meet with MVPs, well-known speakers, experienced professionals & industry experts and ask them about the data-related topics that matter to you. It is an opportunity to meet new people, make new friendships and find out what is going on in the data industry in Melbourne.
Our Sponsors:
Once again we are fortunate to have wonderful sponsors on board who will ensure that we are suitably fed and watered. A big thank you to Lobsterpot Solutions and Pluralsight for their ongoing support of this great community event!
Lobsterpot Solutions: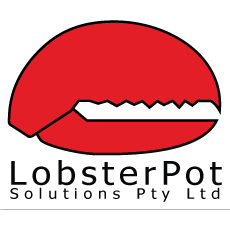 LobsterPot Solutions is an Australian company with staff in Adelaide and Melbourne, offering consultancy and training services around Australia. LobsterPot Solutions specialises in SQL Server, including performance tuning, Business Intelligence, and more.
Pluralsight:
Pluralsight is the global leader in high-quality online training for hardcore developers. The revolutionary Pluralsight training library provides developers with instant access to a rich collection of online training courses delivered by industry authorities. See what you can learn at pluralsight.com and join the @pluralsight community on Twitter.
See you there!