SQL Social No. 18

Wednesday, September 4, 2013 at 5:30 PM (AEST)
Event Details
SQL Social: Australia's Premier Data Networking event!
When:        2013/09/04   From 5:30pm - 9pm
Where:       The Royal Melbourne Hotel, 629 Bourke Street Melbourne, VIC, Austrlalia
Cost:          Free!
Food & Drinks will be provided.
SQL Social brings together Database & BI professionals, industry experts and those with an appetite for learning more about data & information management, in a relaxed atmosphere to network, share ideas, impart knowledge, and have a great time whilst doing so.
We will provide you with plenty of food and drinks for the evening, all thanks to our fantastic sponsors (see below).  
This Month's Speaker: Tara Shanka Jana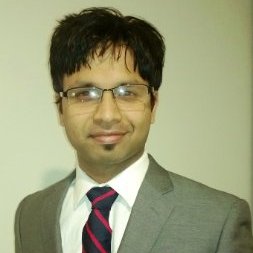 Tara is a "SQL Premier Field Engineer" at "Microsoft Pty Ltd. Australia", specializing in SQL Server (all versions), BI(SSIS,SSAS) & SQL Azure. Prior to joining Microsoft Australia, Tara has worked as a "Senior Team Lead/ Subject Matter Expert" at IBM and "Senior Team Lead Databases" at Citrix Systems. He also has hands on experience on other products like SAP ECC 6.0 , Siebel, Avaya, BOXI R2, SharePoint etc. Tara holds a "Bachelors in Engineering Computer Science" degree from one of the prestigious colleges in India. He is passionate about Microsoft technologies and loves working on SQL and Azure Platform.
Tara has delivered numerous Level 300+ SQL Workshops in Australia and has presented at Microsoft Internal events like "GeekReady- Asia" and One day SQL 2012 Upgrade and New Features Presentations in Australia. Tara has also presented at the SQL User Group Australia before and is also a frequent speaker at the PASS- SQL Virtual Chapter (dba fundamentals).
At this month's SQL Social Tara will be presenting on Extreme Transaction Processing (XTP, Hekaton). He will focus on an overview of XTP, provide some familiarity on the concepts of XTP and then give us a tour to Hekaton AMR Tool.
You cand connect with Tara on LinkedIn.
Networking
This is not your usual SQL Server User Group event. At SQL Social our aim is to give YOU the opportunity to meet with MVPs, well-known speakers, experienced professionals & industry experts and ask them about the data-related topics that matter to you. It is an opportunity to meet new people, make new friendships and find out what is going on in the data industry in Melbourne. 
Our Sponsors:
Once again we are fortunate to have wonderful sponsors on board who will ensure that we are suitably fed and watered. A big thank you to Lobsterpot Solutions, Red Gate and Pluralsight for their ongoing support of this great community event!
Lobsterpot Solutions: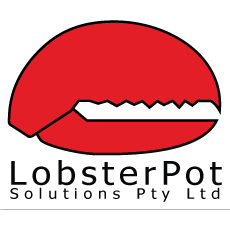 LobsterPot Solutions is an Australian company with staff in Adelaide and Melbourne, offering consultancy and training services around Australia. LobsterPot Solutions specialises in SQL Server, including performance tuning, Business Intelligence, and more.
Pluralsight:
Pluralsight is the global leader in high-quality online training for hardcore developers. The revolutionary Pluralsight training library provides developers with instant access to a rich collection of online training courses delivered by industry authorities. See what you can learn at pluralsight.com and join the @pluralsight community on Twitter.

Red Gate:  
Since 1999, Red Gate Software has produced ingeniously simple tools for over 650,000 Microsoft technology professionals worldwide.  
We currently specialise in tools for MS SQL Server, .Net, Oracle and Windows Azure.
Our philosophy is to design highly usable, reliable tools that solve the problems of DBAs and developers. 
See you there!
When & Where

The Royal Melbourne Hotel
629 Bourke St
Melbourne, VIC 3000
Australia

Wednesday, September 4, 2013 at 5:30 PM (AEST)
Add to my calendar