SQL Social No. 15

Wednesday, May 15, 2013 at 5:30 PM (AEST)
Event Details
SQL Social: Australia's Premier SQL Server Networking event!
When:        2013/05/15   From 5:30pm - 9pm
Where:       The Royal Melbourne Hotel, 629 Bourke Street Melbourne, VIC, Austrlalia
Cost:          Free!
Food & Drinks will be provided.
SQL Social brings together Database & BI professionals, industry experts and those with an appetite for learning more about data & information management, in a relaxed atmosphere to network, share ideas, impart knowledge, and have a great time whilst doing so.
We will provide you with plenty of food and drinks for the evening, all thanks to our fantastic sponsors (see below).  
Our Format
Networking
This is not your usual SQL Server User Group event. At SQL Social our aim is to give YOU the opportunity to meet with MVPs, well-known speakers, experienced professionals & industry experts and ask them about the data-related topics that matter to you. It is an opportunity to meet new people, make new friendships and find out what is going on in the data industry in Melbourne. 
Door Prizes!
This month we have some great prizes to give away, but you'll have to register and be in attendance to be in with a chance of winning one of them. Here's what's on offer:
Press Play Presentations
We will have a number of Pluralsight presentations available that you can select from, and have them play on a big screen for the whole group. Those attendees that are interested can then watch the presentation, discuss the content and learn from one another, all while enjoying a drink and something to eat. 
Ask the Experts
Our experts will be on hand to answer your questions about various data topics, technologies & best practices. If you know of someone local who might fit the bill, then let us know who it is and we will do our level best to entice them to our event. 
Our Experts for the evening will include:
Martin Cairney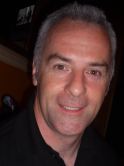 Martin Cairney is a highly experienced Database Administrator and Developer with well over a decade's worth of experience with SQL Server.
He has knowledge across multiple industry sectors including London's global financial institutions and both State and Federal Government Departments. He has regularly worked with companies with hundreds of SQL Server instances and has experience in developing tools and scripts for managing such large environments.
He is an experienced conference presenter, having presented a number of times at SQLBits in the UK and various SQL Server User Groups in Australia and the UK. He is a Microsoft Certified Trainer and holds a number of Microsoft certifications, including MCDBA and MCITP.
Martin is a co-organiser of SQL Social in Melbourne.
Darren Gosbell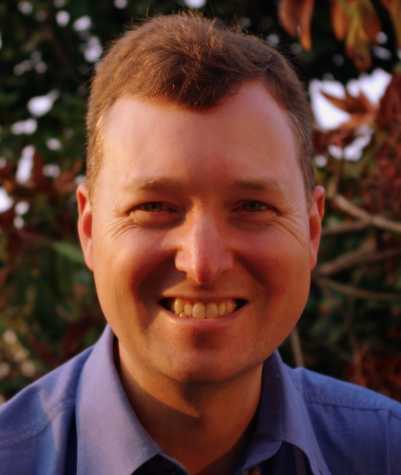 Darren Gosbell has over ten years of practical experience in building and implementing data warehousing and business intelligence solutions for some of Australia's largest corporations. Darren has been awarded as a Microsoft MVP SQL Server since 2006 in recognition of his contribution to the community specially in the areas of Analysis Services and MDX.
Darren contributes to a number of open source projects including BIDS Helper, AS Stored Procedures, PowerSSAS and Dax Studio. In 2012 he was accredited as one of the first 11 Analysis Services Maestros.
Darren also runs the Melbourne SQL Server User Group.
Jim McLeod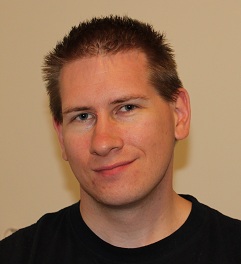 Jim McLeod is a Melbourne-based SQL Server consultant/database administrator with CGI.
Coming from a software development background, Jim chose to specialise in SQL Server in 2005, with a particular focus on database performance. Since then, Jim has worked with most aspects of SQL Server on databases of all sizes across a large number of industries.
Jim holds a number of SQL Server Microsoft certifications and is an MCT.  
We are very excited about having Martin, Darren & Jim as our experts for the evening, so please come prepared with any questions that you have for them.
Our Sponsors:
Once again we are fortunate to have wonderful sponsors on board who will ensure that we are suitably fed and watered. A big thank you to Lobsterpot Solutions, Red Gate, Pluralsight and DataVeil for their ongoing support of this great community event!

DataVeil
DataVeil is data masking software - it makes sensitive data anonymous. You can take a copy of Production data and use DataVeil to replace all sensitive information with fictitious but realistic values. You can now safely use this anonymous version of Production data, without data privacy or security concerns, in non-Production environments such as: Outsourcing, Testing, Development, Training, Data Analysis and Support.
Lobsterpot Solutions: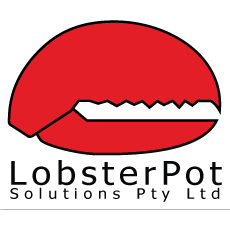 LobsterPot Solutions is an Australian company with staff in Adelaide and Melbourne, offering consultancy and training services around Australia. LobsterPot Solutions specialises in SQL Server, including performance tuning, Business Intelligence, and more.

Red Gate: 
Since 1999, Red Gate Software has produced ingeniously simple tools for over 500,000 Microsoft technology professionals worldwide. 
Red Gate currently specialize in MS SQL Server and .NET tools. Our philosophy is to design highly usable, reliable tools that solve the problems of DBAs and developers.
Pluralsight:
Pluralsight is the global leader in high-quality online training for hardcore developers. The revolutionary Pluralsight training library provides developers with instant access to a rich collection of online training courses delivered by industry authorities. See what you can learn at pluralsight.com and join the @pluralsight community on Twitter.
See you there!
When & Where

The Royal Melbourne Hotel
629 Bourke St
Melbourne, VIC 3000
Australia

Wednesday, May 15, 2013 at 5:30 PM (AEST)
Add to my calendar