SQL Server Social No. 12

Tuesday, December 4, 2012 at 5:30 PM (AEDT)
Event Details
SQL Server Social: Australia's Premier SQL Server Networking event!
When:        2012/12/04   From 5:30pm - 9pm
Where:       The Royal Melbourne Hotel, 629 Bourke Street Melbourne, VIC, Austrlalia
Cost:          Free!
Food & Drinks will be provided.
SQL Server Social brings together Database & BI professionals, industry experts and those with an appetite for learning more about data & infomration management, in a relaxed atmosphere to network, share ideas, impart knowledge, and havea  great time whilst doing so.
We will provide you with plenty of food and drinks for the evening, all thanks to our fantastic sponsors (see below). This month we are at The Royal Melbourne Hotel. 
Our Format
Networking
This is not your usual SQL Server User Group event. At SQL Server Social our aim is to give YOU the opportunity to meet with MVPs, well-known speakers, experienced professionals & industry experts and ask them about the data-related topics that matter to you. It is an opportunity to meet new people, make new friendships and find out what is going on in the data industry in Melbourne. 

Presentation Jukebox
We will have a number of AWESOME 5-30 minute presentations available on a laptop that attendees can select from, and have them play on a big projector screen for the whole group. Those that are interested can then watch the presentation, discuss the content and learn from one another, all while enjoying a drink and something to eat. 
If you, or someone you know, would like to contribute to the list of presentations/demos then contact me directly and we'll get you and your videos included in the list. This is a great way to start your presentation career, or to simply extend it. 
Ask the Experts
Our Ask the Experts concept is working well. The feedback we have recived so far is hugely positive, so we will continue with this feature and will look to bring Industry Experts to you at each event.
Our experts will be on hand to answer your questions about various data topics, technologies & best practices. If you know of someone local who might fit the bill, then let us know who it is and we will do our level best to entice them to our event. 
Our Experts for the evening will include:
Mark Theobald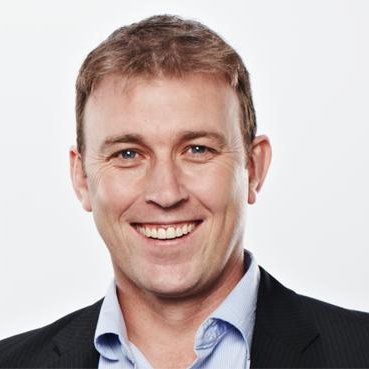 Mark is a SharePoint and .Net expert with over 10 years of experience.
He is a multi-skilled SharePoint Arhcitect with an exceptional ability to juggle multiple projects across multiple clients; architecting and delivering more than 60 complex SharePoint (2007/2010) solutions in the last several years. 
Mark is in the market for a new and challenging architect position which will make the most of his specialist skillset (SharePoint 2003/2007/20102/2013, ASP.Net & Silverlight)
Simon Selves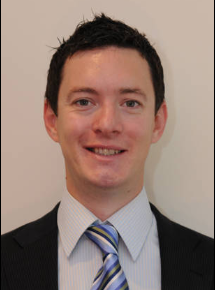 Simon is a GIS Masters Graduate with 14 years of Spatial Industry experience in both the UK and Australia, with strong expertise in the use of MapInfo and ESRI systems.
Simon specialises in Spatial Data Warehouse design and implementation using MS SQL Server 2008 R2 technology, Retail Network planning and analysis, Socio-demographic modelling and analysis for targeted marketing campaigns.
Our Sponsors:
Once again we are fortunate to have our wonderful sponsors on board who will ensure that we are suitably fed and watered. A big thank you to Lobsterpot Solutions, Avanade and Red Gate Sofwtare for their ongoing support of this great community event!
We welcome Red Gate as a new sponsor to SQL Server Social.  
Lobsterpot Solutions: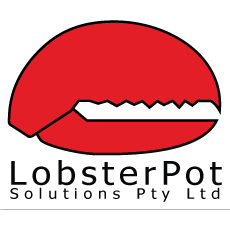 LobsterPot Solutions is an Australian company with staff in Adelaide and Melbourne, offering consultancy and training services around Australia. LobsterPot Solutions specialises in SQL Server, including performance tuning, Business Intelligence, and more.
Avanade:
Avanade provides business technology solutions and managed services that connect insight, innovation and expertise in Microsoft® technologies to help customers realize results. We have helped thousands of organizations in all industries improve their business, increasing business agility, employee productivity and customer loyalty. We are committed to helping our customers realize the best possible results on the Microsoft platform.
Since 1999, Red Gate Software has produced ingeniously simple tools for over 500,000 Microsoft technology professionals worldwide. 
Red Gate currently specialize in MS SQL Server and .NET tools. Our philosophy is to design highly usable, reliable tools that solve the problems of DBAs and developers. 
Pluralsight:
Pluralsight is the global leader in high-quality online training for hardcore developers. The revolutionary Pluralsight training library provides developers with instant access to a rich collection of online training courses delivered by industry authorities. See what you can learn at pluralsight.com and join the @pluralsight community on Twitter.
See you there!
The SQL Server Social Team
[Luke Hayler | Martin Cairney | Vivek Pradhan]
When & Where

The Royal Melbourne Hotel
629 Bourke St
Melbourne, VIC 3000
Australia

Tuesday, December 4, 2012 at 5:30 PM (AEDT)
Add to my calendar