SQL Server Social No. 11

Wednesday, October 3, 2012 from 5:00 PM to 9:00 PM (AEST)
Event Details
SQL Server Social: Australia's Premier SQL Server Networking event!
When:        2012/10/03   From 5pm - 9pm
Where:       The Royal Melbourne Hotel, 629 Bourke Street Melbourne, VIC, Austrlalia
Cost:          Free!
Food & Drinks will be provided.
SQL Server Social brings together Database & BI professionals, industry experts and those with an appetite for learning more about data & infomration management, in a relaxed atmosphere to network, share ideas, impart knowledge, and havea  great time whilst doing so.
We will provide you with plenty of food (pizza) and drinks for the evening, all thanks to our fantastic sponsors (see below). This month we are at a new venue; The Royal Melbourne Hotel. 
Based on feedback received in our recent survey (See below - if you haven't completed it yet, please do so. your feedback will drive the direction of the event), we will be starting the event earlier, so that you have an excuse to knock off work a few minutes before 5pm, have plenty of time for food/drinks & of course networking, and then still be home at a reasonable hour. 
Want to win Red Gate Software to the value of $800? 

Well, of course you do. So here's what you need to do to get that software (or a bunch of other awesome Red Gate goodies):
Complete the survey - it's 10 questions and will take no more than 5 minutes.

Attend the October event.

Stand a chance to win one of these fantastic prizes:
Red Gate SQL Compare Pro AND SQL Source Control ($800)

Book - SQL Server Team-Based Development

Book - Troubleshooting SQL Server

Book - SQL Server Back & Restore

Book - SQL Server Hardware

Book - SQL Server Statistics

T-Shirts

Lanyards

USB thumb drives (4GB - includes  selection of  Red Gate software installers & ebooks)
What are your chances of winning? Pretty darn high actually. We have had 10 responses to the survey (so far), and looking at the list above, there's plenty to give away. So what are you waiting for? Send us your feedback already!!
Our Format
Networking
This is not your usual User Group event. At SQL Server Social our aim is to give YOU the opportunity to meet with MVPs, well-known speakers, experienced professionals & industry experts and ask them about data-related topics that matter to you. It is an opportunity to meet new people, make new friendships and find out what is going on in the data industry in Melbourne. 

Presentation Jukebox
At SQL Server Social we are constantly thinking of ways to make our event better. And this month we have come up with the concept of The Presentation Jukebox. 
We will have a number of great AWESOME 5-30 minute presentations available on a laptop that attendees can walk up to, select a presentation from the list and have it play on a big projector screen for the whole group. Those that are interested can then watch the presentation, discuss the content and learn from one another, all while enjoying a drink and something to eat. 
I will also be putting together speaker/presenter bios for all the presentations/demos on the event's list, as well as creating a page on our website for them too. So if you, or someone you know, would like to contribute to the list of presentations/demos then contact me directly and we'll get you and your videos included in the list.
Ask the Experts
Our Ask the Experts concept is working well. The feedback we have recived so far is hugely positive, so we will continue with this feature and will look to bring Industry Experts to you at each event.
Our experts will be on hand to answer your questions about various data topics, technologies & best practices. If you know of someone local who might fit the bill, then let us know who it is and we will do our level best to entice them to our event. 
Don't forget your etiquette! When asking your questions, please be mindful of hogging the expert's time. You will not be the only one with a list of questions to be answered. 
Our expert this month is John Simon.
John Simon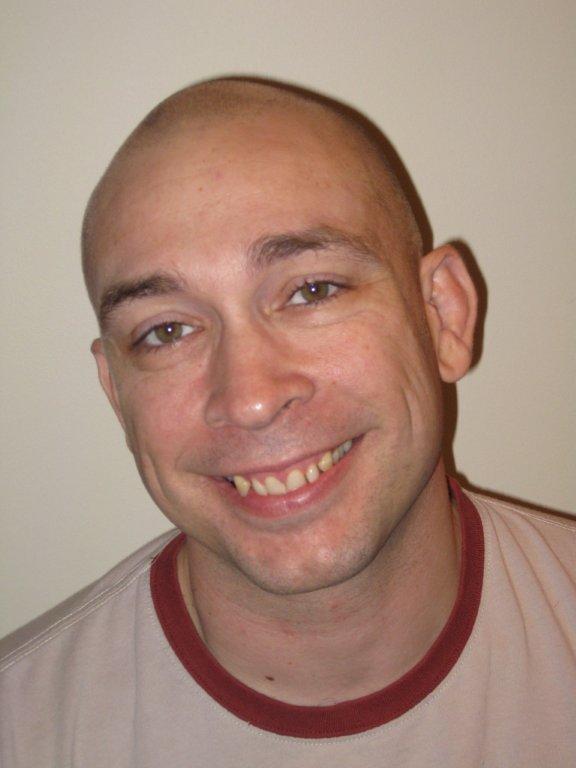 John Simon has been involved in Business Intelligence since 1996. John initially started with Holos, moving into the realm of data warehousing with Oracle 7.3.2.1. John then shifted to Hyperion Essbase and eventually the Microsoft BI stack. Along the way John has worked on Oracle, DB2 and Teradata projects, as well implementing Hyperion Planning, Business Objects and Business Objects Data Integrator projects. John is currently working for Telstra as a Solution Lead on a large Data Warehousing project. 
John will be taking your questions on Dimensional Modelling, a favourite topic of his.
Our Sponsors:
Once again we are fortunate to have our wonderful sponsors on board who will ensure that we are suitably fed and watered. A big thank you to Lobsterpot Solutions, Avanade and Red Gate Sofwtare for their ongoing support of this great community event!
We welcome Red Gate as a new sponsor to SQL Server Social.  
Lobsterpot Solutions: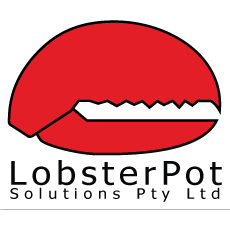 LobsterPot Solutions is an Australian company with staff in Adelaide and Melbourne, offering consultancy and training services around Australia. LobsterPot Solutions specialises in SQL Server, including performance tuning, Business Intelligence, and more.
Avanade:
Avanade provides business technology solutions and managed services that connect insight, innovation and expertise in Microsoft® technologies to help customers realize results. We have helped thousands of organizations in all industries improve their business, increasing business agility, employee productivity and customer loyalty. We are committed to helping our customers realize the best possible results on the Microsoft platform.
Since 1999, Red Gate Software has produced ingeniously simple tools for over 500,000 Microsoft technology professionals worldwide. 
Red Gate currently specialize in MS SQL Server and .NET tools. Our philosophy is to design highly usable, reliable tools that solve the problems of DBAs and developers.
Red Gate will also be sponsoring swag for this event and Licenses for SQL Compare Pro and SQL Source Control for an up coming SQL Server Social Event. So ensure you are in attendance to get your hands on these awesome offerings. 
Pluralsight:
Pluralsight is the global leader in high-quality online training for hardcore developers. The revolutionary Pluralsight training library provides developers with instant access to a rich collection of online training courses delivered by industry authorities. See what you can learn at pluralsight.com and join the @pluralsight community on Twitter.
Pluralsight has very kindly provided us with access to their online videos for use at our events. You will be able to view any of the available videos on demand at the event. Pluralsight has also given us 25 one-month subscriptions to their awesoem content. These licenses will be given out over the course of the year, so ensure that you attend to be in with a chance to win!
See you there!
The SQL Server Social Team
[Luke Hayler | Martin Cairney | Vivek Pradhan]
When & Where

The Royal Melbourne Hotel
629 Bourke St
Melbourne, VIC 3000
Australia

Wednesday, October 3, 2012 from 5:00 PM to 9:00 PM (AEST)
Add to my calendar