Location
Tamborine Mountain
Various as indicated below
Tamborine Mountain, QLD 4272
Australia
Refund policy
Contact the organiser to request a refund.
Eventbrite's fee is nonrefundable.
Tamborine Mountain Garden Club Inc (TMGC) is proud to present its annual Open Gardens Event - "Springtime on the Mountain" 2022
About this event
Presented by the Tamborine Mountain Garden Club, "Springtime on the Mountain" allows mountain gardeners to showcase a wide array of delightful plantings and spring flowering favourites, at 5 beautiful and diverse private gardens. These gardens are open to public viewing over 2 days - Friday September 23rd - 10am to 4pm & Saturday September 24th - 10am to 4pm for pre-purchased ticket holders.
OPEN GARDEN LOCATIONS
The street in which garden is located is marked on our brochure. See below for a digital copy.
Printed brochures will also be available prior from
Tamborine Visitor Information Centre in Doughty Park, North Tamborine
Tamborine Mountain Showgrounds , Main Western Rd, Mount Tamborine
Tamborine Mountain Botanic Gardens , Forsythia Drive, Eagle Heights.
and at the entrance to each garden on Festival days.
Open Garden street signs in surrounding streets as will also point the way.
Once in the street , look for our Springtime Flags outside each garden.
OTHER LOCATIONS OF INTEREST
Visitors may also choose to visit
Tamborine Mountain Botanic Gardens - a wonderful collection of temperate and subtropical plants in a beautiful acreage setting
Tamborine Mountain Landcare Centre - an education site which includes examples of native plants endemic to the area.
TICKETS
Buy your tickets online through this portal. The cost is $20 for each adult . Dependent children are free but must be accompanied by a ticket-holding adult.
Garden Club representatives will welcome you at the entry to each of the 5 open spring gardens. On arrival at a garden, show the representatives your pre-purchased ticket -– digitally on your phone or printed on paper at home. With your ticket, you will be entitled to access all 5 open gardens during the festival.
Entry to a single garden only @ $5.00 per person per garden, can be purchased IN CASH at each garden entrance .Please provide correct cash to avoid requirement for change.
Refunds
Ticket holders who cannot attend (eg if unwell) can obtain a refund by contacting the TMGC at tamborinemtngc@gmail.com. If you cancel your ticket on-line for other reasons and wish to receive a refund, please send your notice of cancellation, (from eventbrite), to the previously mentioned email address.
PLEASE NOTE THE FOLLOWING POINTS :
COVID
Springtime on the Mountain 2022 will operate in compliance with the relevant Qld COVID Safe Event Requirements applicable on the day.
Masks? Yes, bring your mask as social distancing may not be always possible.
DISABILITY ACCESS
All 5 gardens are either level or gently sloping in most areas. Our brochure indicates the type of walking surfaces, to assist people with disabilities to determine the suitability for their needs . For more information you may email TMGC at tamborinemtngc@gmail.com. before booking.
DOGS
Dogs are NOT permitted in the gardens. Exceptions are registered service dogs, .for which documentation needs to be shown.
THE GARDENS
The open gardens will be individually flagged and are as follows: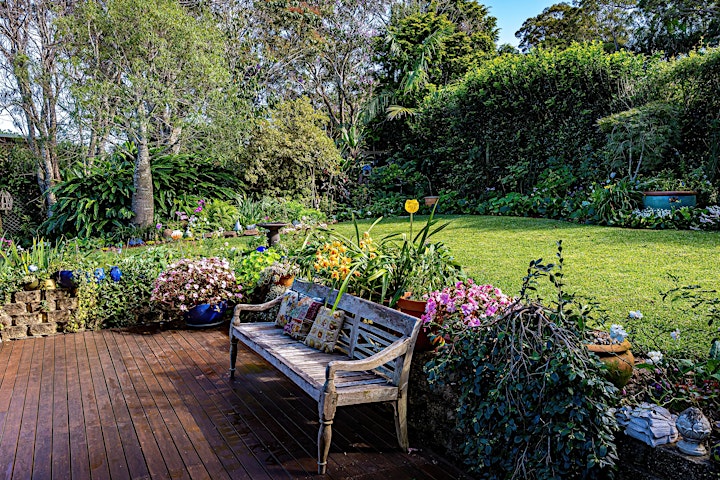 Garden 1. Maison de Fleurs
Griffith Street, North Tamborine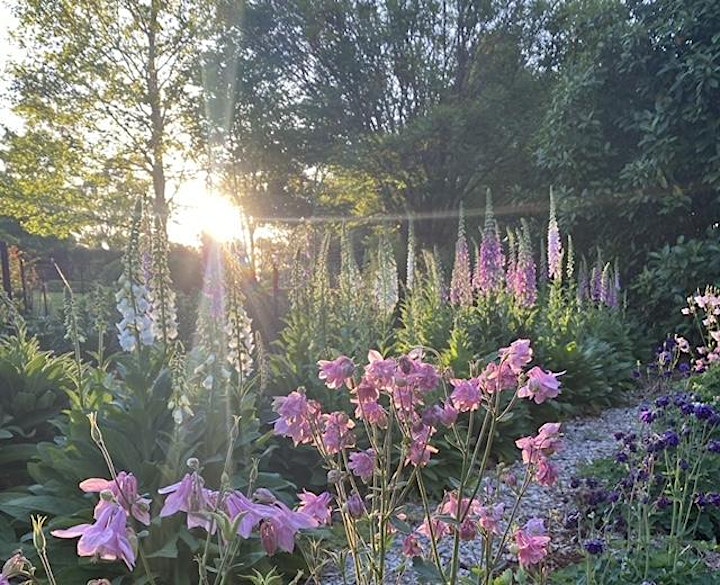 Garden 2. Tamborine Mountain Flower Farm
Slingsby Road, Mount Tamborine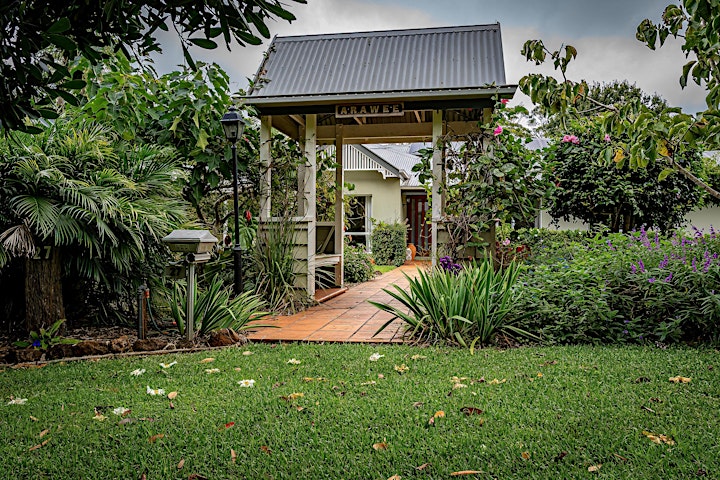 Garden 3. Arawee
Caryota Court, Tamborine Mountain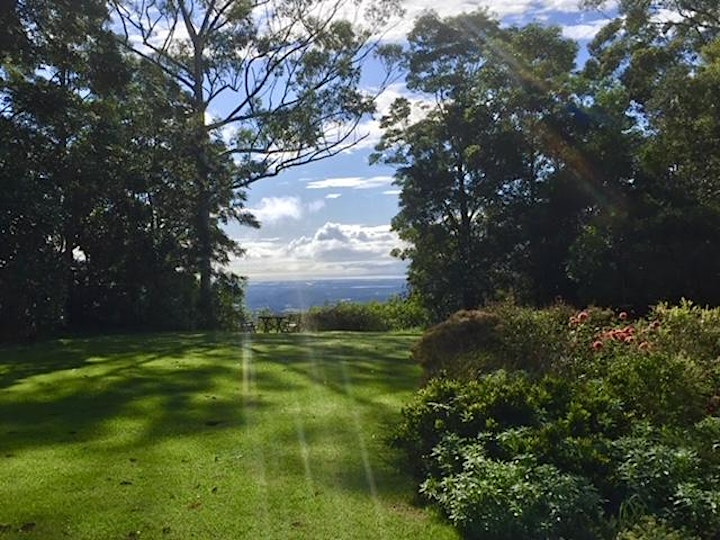 Garden 4. Hall-Roland Garden
Caryota Court, Tamborine Mountain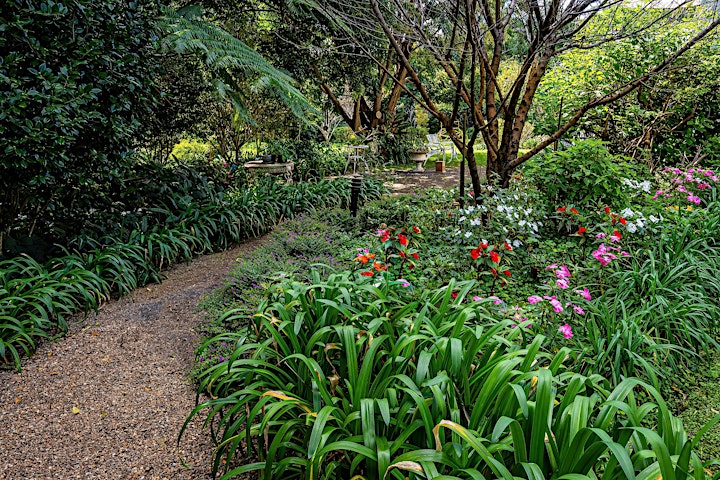 Garden 5. Tregartha
Moreton Bay Avenue, Olde Eagle Heights