Spring Equinox Women's Circle in the Moon Lodge - Friday 20th September
Description
The Moon Lodge is a space provided for the gathering of women as we weave the threads of our life. It is a place where we can come and laugh, cry, sing, celebrate and hold each other as we flow with the tides of our life. Where we can experience the in-breath and the out breath, and the space in-between; and be reminded of the sacred things in our life – our connection to Self, our children, our lovers, our sisters, our families and our Mother Earth. It's a simple place where we can return to the heart of community and be present for each other and share our ocean of life experience…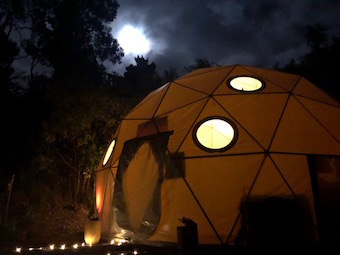 On this evening we will celebrate the Spring Equinox with Fiona House. Magic happens when women gather and sit in circle together. We are witnessed, and we witness, as we hear the words of ourselves and our sisters, and receive deep wisdom reflected back to us. This medicine of connection and recognition fills and supports us in our outer lives. A women's circle as a whole is greater than its parts...
Spring Equinox is the time of equal day and night and serves as the perfect opportunity to look within and discover what we need in order to have balance in our lives. This time of increased light also represents new life, birth, sprouting growth and the Maiden with her first period. We will explore this time and look within to meet our Maiden Self for deep healing and acknowledgment of our Menarche. Using this medicine we will bring sustenance into our lives to nurture any 'new growths'. We will eat, share, sing, create and laugh together, using the 'circle as shaman' as we weave our stories into the wisdom and medicine we need to hear for our own personal life journey.
All women over 18 years old are welcome to attend.
Please bring a plate or pot of vegetarian or vegan food to share, a photo of yourself around the age of your first period, a flower, and your pen and journal. There will be further information in the confirmation email.