Description
Spot on DD would like to invite members to a Zoom webinar with Dr Monique Hines on Telepractice for children with complex disabilities.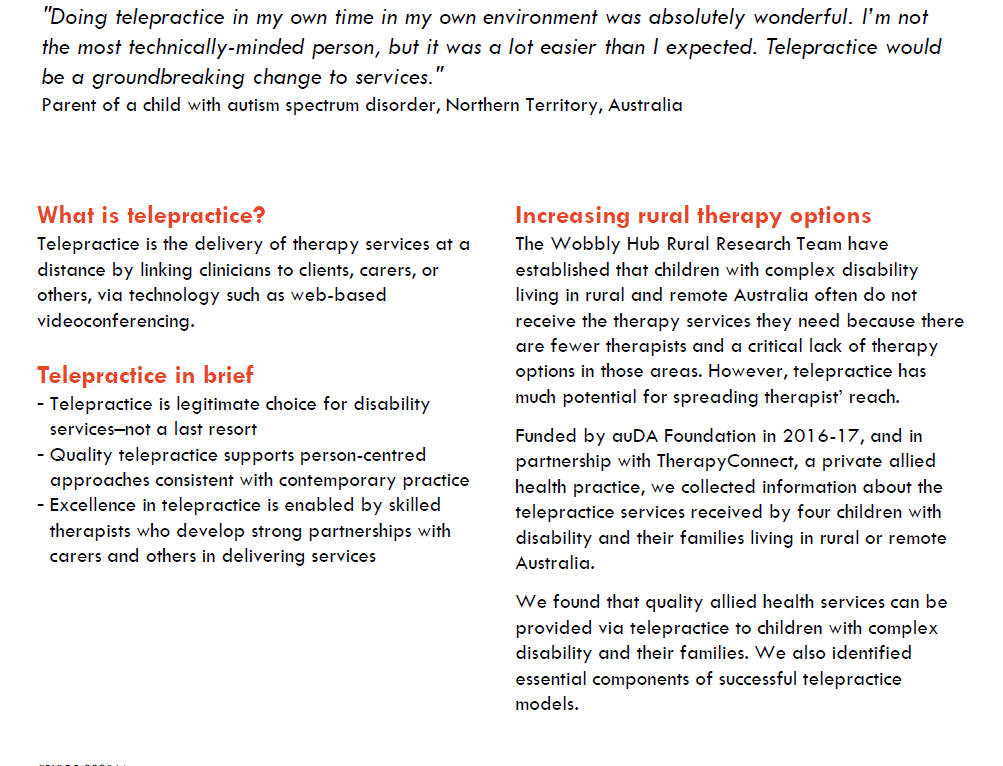 Postdoctoral Research Associate, Dr Monique Hines is a speech pathologist and researcher with strong understanding of rural allied health service delivery and workforce issues, learning and teaching in disability, and program evaluation. She is a skilled qualitative researcher, having completed her PhD studies investigating the lived experiences of older parents of adult sons and daughters with autism. More recently, she has applied qualitative and mixed methods approaches to exploring the innovative use of technology in health services, including telepractice for allied health services to people with disability, and eHealth in brain injury rehabilitation. Monique is committed to research that supports the health and wellbeing of people with lifelong disability by improving access to the services and supports they need to live a good life.
This event is for Spot on DD Members only so if you are yet to pay your membership for 2018 please join on our website; http://spotondd.org.au/?page_id=23
Please register your interest and the details to join the webinar will be sent to members before the event.