Sales Have Ended
Ticket sales have ended
Are you ready for social media success? I look forward to connecting with you and seeing you at the event! In the meantime, you can visit my website http://www.embersolutions.com.au or connect with me on social media. Liz Buchanan
Sales Have Ended
Ticket sales have ended
Are you ready for social media success? I look forward to connecting with you and seeing you at the event! In the meantime, you can visit my website http://www.embersolutions.com.au or connect with me on social media. Liz Buchanan
Description

A strong, engaging social media presence will take your sporting organisation to the next level. And it all starts with a winning strategy.
The Sports Social Media Masterclass is a series of three workshops packed with powerful insights and practical tools that you can implement immediately to build a strong, engaging social media presence so you can build your community, whether it's big, small, new or old.
Whether you are looking to build a social media strategy or optimise the one you have, Liz will help you form a strong plan, tailored to your sporting organisation. She promises not to dump a whole lot of 'stuff' on you.
Workshop
Date
What you will cover
Who
Strategy
Tuesday 13 October
9.30am to 12.00pm
Registration at 9.00am
RSVP: Friday 9 October
define your social media objectives

find out why having a social media strategy leads to growth and success

define your target market – who's worth your time, and who's not?

walk away with a personalised step-by-step social media strategy that gets real RESULTS for your business

develop your organisation's voice and personality
Anyone in the organisation who is looking after social media and/or who is responsible for strategy development
Facebook engagement
Tuesday 27 October
9.30am to 12.00pm
Registration at 9.00am
RSVP: Friday 23 October
9 steps to make your social media more engaging

totally transform the way you engage with existing and potential clients

understand 'posting' best practise – when, what and how many

build Facebook page community

how to increase engagement on your Facebook page

content creation – what to post and when

Use search to discover your target audience and the best way to interact with them

analytics, page insights and maximising results
Anyone in the organisation who is looking after social media
Crisis
Tuesday 17 November
9.30am to 12.00pm
Registration at 9.00am
RSVP: Friday 13 November
steps to prepare for a crisis so you can act immediately and limit risks to your organisation

how to convert negative comments into positive

how to protect your business' reputation

and much more
Anyone in the organisation who is looking after social media and/or who is responsible for strategy development
These workshops are for:
any sporting and recreation organisation that has a social media presence

staff or volunteers who are considering establishing the organisations' social media

staff or volunteers who are concerned about the risks of using social media

Executive Officers, Managers, Development Officers, Communication Officers, Administration Officers, Club Committee members and volunteers of sporting organisations.
Location:
PCYC Lang Park, Suncorp Stadium Castlemaine Street Milton QLD 4064 (Parking available underneath the stadium)


Cost:
$50 per person per workshop
Discounts for attending more than 1 workshop:

$95 for 2 workshops

$140 for 3 workshops - the whole series
Morning tea and a workbook are included in the price.
Don't miss out. Tickets are limited to ensure all participants get individual attention and maximum benefit from attending.
Who is the trainer: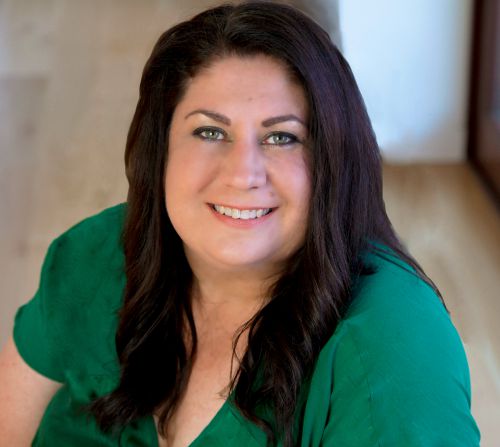 Liz is a speaker, trainer and digital communications strategist who specialises in social media. She is passionate about incorporating this online communication tool to improve overall digital strategy and engagement with stakeholders. She has worked with countless businesses to improve their social media presence and build communities with exceptional results.
Her career began in the financial industry in Australia and the UK. She then moved to not-for-profit state sporting organisations where she worked for 15 years from Development Officer to Marketing Manager to Acting CEO. She then moved to STate Government to work on public engagement projects.
Liz now runs her own business, Ember Solutions, developing and implementing social media and digital marketing strategies for her clients. Her clients range from small businesses such as Personal Trainers, Hairdressers, Naturopaths to large government agencies such as Queensland Police Service and Queensland Fire and Emergency Services.
She has tutored and lectured in various undergraduate and postgraduate marketing subjects at Queensland University of Technology and Griffith University for 16 years. This year she is speaking at numerous conferences on social media engagement. These conferences include:
Australia and New Zealand Search and Rescue Conference - 6 May - Gold Coast, Australia

World Conference of Disaster Management - 8-11 June - Toronto, Canada

Testimonial:
Toowoomba Softball would like to personally thank Ember Solutions for their recent support in turning our Facebook group into a growing social media page that is now working successfully for our Association. We have had more community members join our page than ever before which is helping our Association grow in membership. I thank the professionalism that Ember Solutions has showed our Association in setting this up for us, nothing was ever too much. Every questioned asked was answered with great ambition of making sure the Association received benefits from all aspects of the Facebook page set up. I would highly recommend Ember Solutions to any business that is wanting to get more out of their social media avenues.
Deb Prouten
Toowoomba Softball Association
Secretary
Important disclaimers
Please note: You might like to bring pen and paper, laptop or tablet to take notes. This workshop requires a minimum of 5 attendees to go ahead. If the minimum attendee number is not reached, a full refund or credit of the training fee paid will be given to attendees who have already paid. Accommodation and travel is booked at the risk of the attendee.
Cancellation Policy: If you can't attend, a substitute delegate is welcome at no extra charge. Regrettably, no refunds can be made except if the minimum event numbers are not reached.
Say Cheese: Your attendance at events may be digitally recorded through photographs and/or video. Images may be used on our websites, publications, social media or by other media and marketing channels. If you don't want your image to be published, please notify staff before the event.
Your privacy:Your contact details are collected only for the purpose of administering the Sport Social Media Masterclass. Your details will not be shared with any other person or organisation
Organiser of Sports Social Media Masterclass (morning sessions)
Ember Solutions is a digital communications agency. We will work with your business to build strong brand messaging and customer engagement. Ember Solutions will develop your social media and digital marketing strategy, defining the key messages you want to share with your target audience. We will maintain your social media channels and grow your online brand while you work on your core business.
For further information, please contact:
Liz Buchanan
+61 7 3040 8292
PO Box 315 Samford Qld 4520