Spooky stories to celebrate Halloween at the Hub - suitable for ages 18+
About this event
ABOUT:
A night of dark and harrowing tales inspired by Victorian Gothic Horror and All Hallows Eve. Cellist Alex Hey and story tellers Jaya Penelope & Melissa Harvey will transport you to the realms beyond the mist where ghouls and spirts lurk. There will be witches with potions and spells, death and blood and deeds most foul.
To really join in the spirit of the evening, wear your best Halloween outfit and be ready to scream and hiss as the tales unfold!
*Adults only event* this event will contain adult themes and language
PRESENTERS:
Jaya Penelope and Melissa Harvey are professional Storytellers and Performance Poets. They have entertained adults and children and gatherings including The WA Poetry Festival, The Fearless Women's Forest Gathering & Yaga's Cauldron: Wonder –tales for Grown-ups.
Alex Hey is a Perth-based musician who blends modern improvisation with his classical roots and accompanies storytelling events across Perth.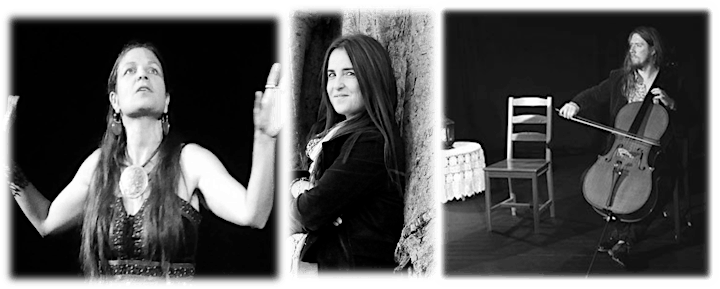 Organiser of Spooky Soiree
Escape into a world of history, romance, adventure, mystery, music, movies and a whole lot more at your City of South Perth libraries.
With two convenient locations, South Perth and Manning, our libraries are fun, informative and provide entertainment for the whole family.
Use our handy website to search our catalogues, find out about upcoming library events, reserve or renew items, access databases and much more