Description
This course is an introduction to the concepts and skills of improvisation (improv or impro) explored through games, exercises and discussion in a safe, friendly and playful environment. No experience is necessary. ImproMafia is proud to have taught impro to people from all walks of life for over ten years!
Please note: Spontaneity takes place every Monday, 6:30 - 9:30pm, from 21 October - 9 December(eight weeks) including a student show 7:30pm Wednesday 11 December. Every class is important in making up the whole program: it is strongly recommended that students do not miss the first or final class, or miss more than two classes. Fee is for the full course.
You will learn techniques to:
Relax and allow your ideas to flow

Trust your creative impulses

Be present and stay in the moment

Listen and attend to others

Accept and build on ideas

Work collaboratively with others

Deal with and even embrace inevitable mistakes
This course is a great way to bring laughter and play into your life, deal with overthinking and expand your comfort zone. Students take our courses for pure fun, to try a new hobby, to improve confidence in public speaking, work presentations, stand-up or acting, or simply to unleash their creativity.
Spontaneity is the first stage of the ImproMafia workshop program. It requires no prior improvisation or performance experience. The maximum class size is 16 to enable individual attention as well as the opportunity to learn by watching others.
Ts&Cs: In registering for a workshop with ImproMafia you agree to abide by our workshop terms and conditions.
Payment: Credit card payment is preferred, however please complete checkout and select "pay by invoice" if this is not an option for you.
Your teacher: Cam Percy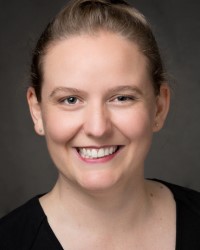 Cam is a qualified teacher who has directed, performed, taught and trained in improvisation both around Australia and internationally. She originally trained with ImproMafia which inspired her to seek out study under Keith Johnstone, and has since taught, directed and performed original formats at festivals in Australia, New Zealand, China and the Philippines. Cam has held the position of Training Director for ImproMafia since 2014. Cam is passionate about creating warm, judgement-free spaces for adults to develop in the arts.