Description
Please note: this course takes place every Saturday, 2:00 - 5:00pm, from 21 July - 8 September (eight weeks). Every class teaches a key skill: it is strongly recommended that students do not miss the first or final class, or miss more than two classes at most. Fee is for the full course. All participants will be invited to showcase their skills at a student show at the end of the workshop series, scheduled for 7:00pm Wednesday 12 September.
Saturdays don't suit? This course also runs on Tuesday nights.
This course is an introduction to the concepts and skills of improvisation explored through games, exercises and discussion in a safe, friendly and playful environment. ImproMafia is proud to have taught impro to everyone from academics to models for over eight years!
You will learn techniques to:
Relax and allow your ideas to flow

Trust your creative impulses

Be present and stay in the moment

Listen and attend to others

Accept and build on ideas

Work collaboratively with others

Deal with and even embrace inevitable mistakes
This course is a great way to try something new, bring laughter and play into your life and expand your comfort zone. Students take our courses for pure fun, to try a new hobby, to improve confidence in public speaking, work presentations, stand-up or acting, or simply to unleash their creativity.
Spontaneity is the first stage of the ImproMafia workshop program. It requires no prior improvisation or performance experience. The maximum class size is 16 to enable individual attention as well as the opportunity to learn by watching others.
In registering for a workshop with ImproMafia you agree to abide by our workshop terms and conditions.
Credit card payment is preferred, however please complete checkout and select "pay by invoice" if this is not an option for you.
Your teacher: Cam Percy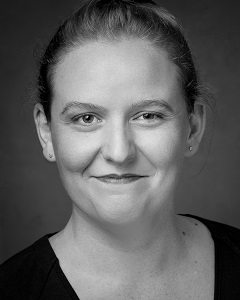 Cam is a qualified and registered teacher who has performed, taught and trained in improvisation both interstate and internationally. She has studied under the inventor of Theatresports himself, Keith Johnstone, and has taught impro at such diverse locations as Improvention festival in Canberra, Shanghai Improv Festival and outback Queensland, as well as years of courses for ImproMafia in Brisbane. Cam loves the moment in impro when performers forget their ego and reveal something spontaneous and true. Her impro heroes are Keith, Jill Bernard, Joe Bill and Anna Renzenbrink.