Location
Clark Park
Lavender Street
Lavender Bay, NSW 2061
Australia
LIVE event to celebrate connection, bringing the mama magic to honour sacred country and healing of place
About this event
It has been to long since we all connected in person but we are delighted to host this very special event on Quiberie land featuring the incredible Susan Moylan-Coombs.
We are bringing back the mama love with a very special morning tea to celebrate you.
You will be treated to a delicious and enriching morning tea with all food, refreshments and our incredibly inspiring featured guest included in this very special morning tea event outside on country.
This live event is also part of our monthly Creativity and Healing Mater Class Series, showcasing leading experts in their creative and healing fields to bring you collective wisdom, specific content, practical skills and knowledge for your own personal and professional growth, and move towards a deeper place of healing.
SPIRIT COUNTRY - Our theme is about Healing on Country
There are many layers of meaning in this very special gathering: Susan will share her incredible story of survival as part of the stolen generation, and her affinity to country which spans her original ancestral place in the Northern Territory to Sydney's northern beaches. She will share how the land mass of Australia is a healing place and how our understanding of earth can help bring about understanding one another. This is how we can begin the process for collective healing of ancestral trauma.
Creating ceremony - Susan will facilitate some traditional rituals and ceremony using fire, sacred gum and ochre to bring a meaningful and interactive experience.
Special gifts and delicious morning tea for you: as always we have some wonderful take home gifts and giveaways to celebrate and honour you. PLUS delicious food and refreshments for you to savour and enjoy.
This will be a very nourishing, inspiring and spiritual morning to remember.
ABOUT SUSAN MOYLAN-COOMBS
Susan is the founding director of the Gaimaragal Group. The company was established to create a new story of connection and wellbeing for all Australians.
Their aim is to facilitate the voice for indigenous Elders in the contemporary social space, empower youth to realise their full potential, and provide two-way cultural translation to bring individuals and communities together
Susan's ancestry is Woolwonga and Gurindji from the Northern Territory. She has extensive experience working with First Australian communities nationally and internationally, with specific expertise in community consultation, empowerment and the facilitation of voice and storytelling. Susan previously held the positions of Executive Producer ABC's Indigenous Programs Unit and Head of Production, NITV a division of SBS.
Today, Susan uses her expertise to work with mainstream organisations and communities in the provision of cultural competency and immersion sessions as well as social planning processes. Susan is part of the group known as the Stolen Generations and has lived experience of the trauma associated with removal, loss, dispossession and disconnection.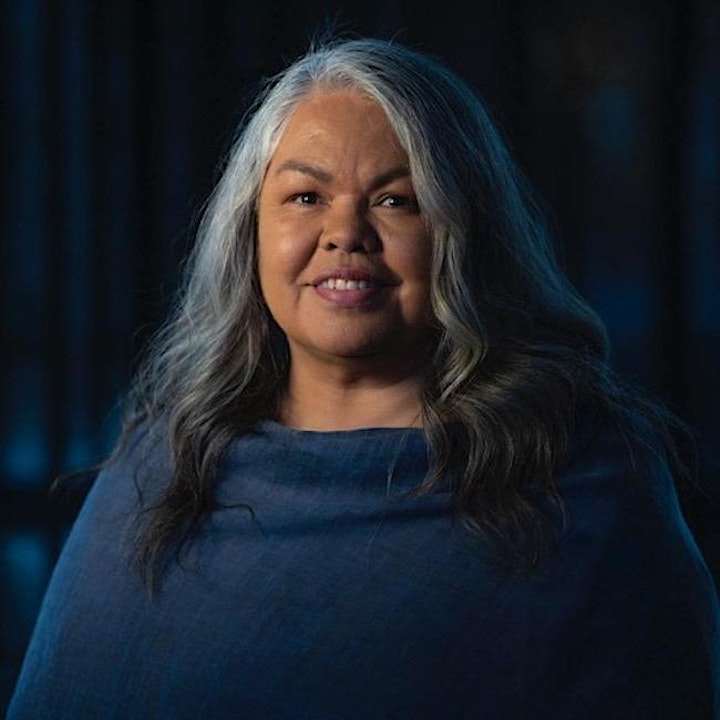 About Our Location: On Quiberie Land (Clark Park, Lavender Bay Parklands)
This event will held outside on Quiberie land, or Clark Park, which is the top park featuring spectacular views over Lavender Bay to the harbour bridge and the city.
The Lavender Bay Foreshore is a narrow strip of waterfront land that links Quibaree Park to Luna Park, the Harbour Bridge and beyond.
Wendy Whiteley created an intimate, artistic and attractive space, known as Wendy's Whiteley's Secret Garden. This sited on land which was occupied by the Cammeraygal (Gameraigal) clan and was known as Gooweebahree or Quibaree (believed to mean "fresh water"). This is on an area of railway land just below Clark Park. You can enjoy a wander around before or after our event, very much worth it!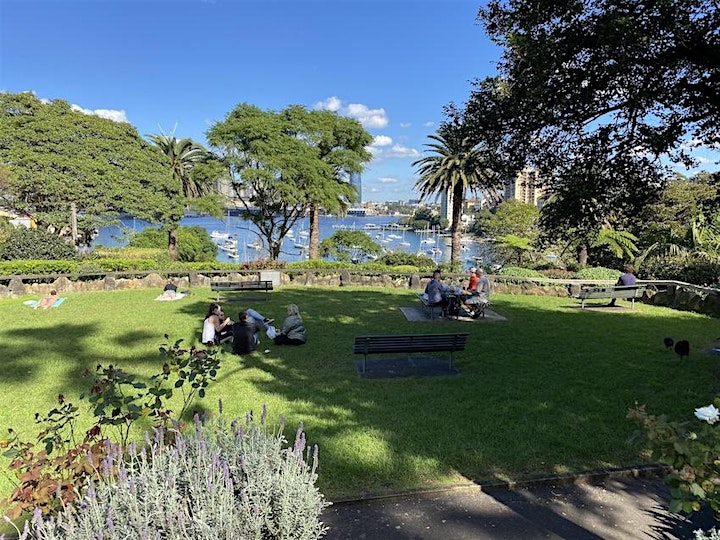 PARKING & GETTING THERE - the Parklands are a 10 minute walk from North Sydney or Milson's Point railway stations, or a 5 minute walk from Milson's Point ferry wharf. Limited parking is available in Lavender Crescent and surrounding streets. Some is paid, some if free. Recommend arriving early to look for a spot if you intend to drive.
LIMITED SPOTS - we will be keeping this event intimate so there will be limited places available. Please get your ticket sooner that later to avoid disappointment.
POOR WEATHER - If it is extremely windy or raining or we will reschedule and keep you updated in advance of the event.
IF YOU CAN'T ATTEND, SEND A FRIEND - If you simply cannot make the event, share the love and send a friend.
PLEASE NOTE: This event will not be filmed to ensure privacy and confidentiality.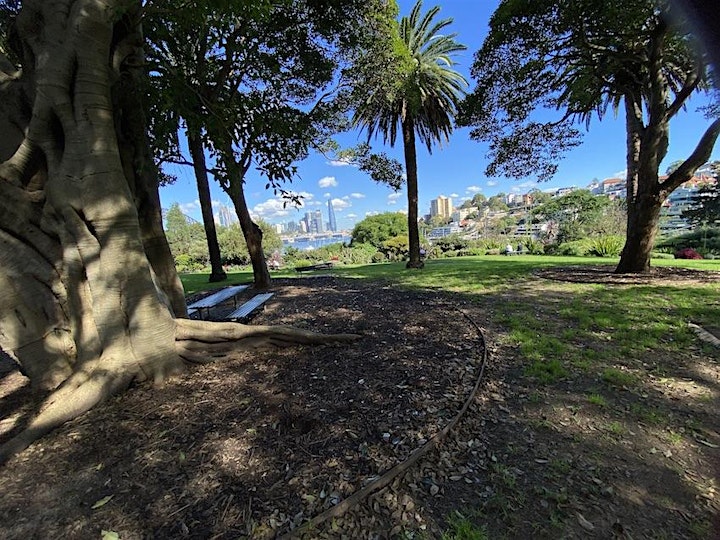 At Mama Creatives we have organised an amazing comeback event and hope you will join us for your nourishing and inspiring mama fix.
We see you, we honour and acknowledge you.