Spiral Dynamics – The How & Why of Decision Making Explained in Simple Lang...
Description
Spiral Dynamics – The How & Why of Decision Making Explained in Simple Language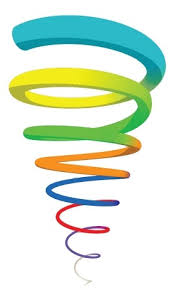 At this presentation you will gain insight into how you can grow your customer base by implementing the leading-edge thinking of Spiral Dynamics. Innovative thinking that shrewd leaders such as Nelson Mandela adopted during the successful reformation of South Africa.
Spiral Dynamics is a way of thinking about human nature. When you understand how to best communicate with people on their terms, not yours, you are guaranteed to build a deep level of connection that will motivate them in ways that matter.
While the spiral part provides a map, the dynamics is the energy that moves us across it. The outcome is a range of recognizable systems for coping with the world - as we sense it. Using this method you will develop a deep comprehension of what motivates a person to make the decisions they do, to be better equipped to ensure each and every interaction is worthwhile.
Imagine how much it would it benefit if you had the tools to immediately be able to identify the position a person is coming from in the first face to face or phone encounter which then determines whether you build rapport with them or not.
Successful sales training isn't about thinking it's 'a numbers game'. Learn why scripts don't work when you want to create loyal customers who return to you time and time again once you understand how the spiral can work for you.
If you are an entrepreneur, a sales person, a business leader – or anyone whose success depends on understanding human nature, then recognising at least the basics to deciphering perceptions will give your team unmatched tools and insights.
Email info@speechperfect.com.au to discuss a presentation in your workplace.