Speed Mentoring 4.0

Thursday, 2 October 2014 from 6:30 pm to 9:00 pm (AEST)
Event Details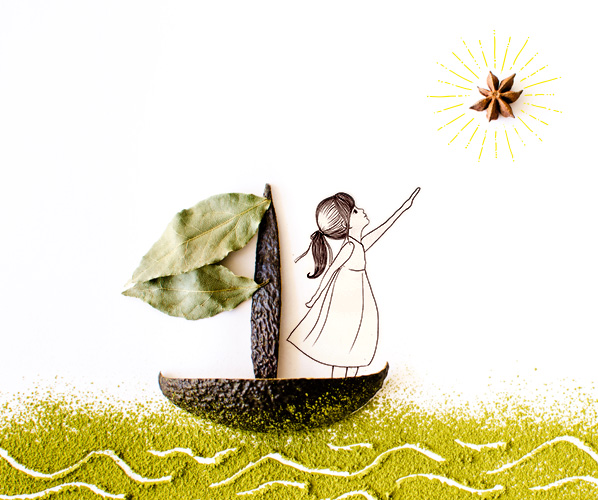 There's a lot been said about the difficulties in getting your foot in the door. Some of us have felt despite flinging our whole body into it, we're consistently unsuccessful in making that 'lucky break' happen.
That's why we've flung ourselves in designing a special night for you to sidestep that front door and come into an open room filled with some of the industry's most talented and senior people.
In a fast paced night of 'speed mentoring' you'll have seven minutes one-on-one time with a mentor to answer any questions you may have from: How can I get a job working with you? to What advice would you have to get to the top?
So no matter whether you're just starting out or contemplating a career change, this could be your 'lucky break'. Come prepared with your top five questions, some of your business cards and your bright bubbly self.
Here's a sneak peek on some of our awesome, kick ass mentors:
CLIENT SERVICES/ BUSINESS MANAGEMENT/ NEW BUSINESS
Bec Morton, Head of Client Management, The Hallway
Charmaine Andrew, New Business Director, Saatchi & Saatchi
Hannah Sturrock, Head of Operations, The Hallway
Simone Blakers, Managing Director, RAPP
Valentina Borbone, Client Relationship Director, Zuni
CREATIVE
Anna Karena, Executive Creative Director, Wunderman
Claus Stangl, Senior Art Director, Leo Burnett
Jay Morgan, Digital Creative Director, Havas Worldwide
Josephine Phillips, Senior Copywriter, Freelance
Liz Kain, Creative Group Head, Mercer Bell
Lucy Kough, Senior Creative, Ensemble
Lyndon Hale, Creative Director, Imagination
MEDIA
Anya Collingwood, Digital Director, Match Media
Denise Shrivell, Founder, MediaScope
Toby Hemming, Director, Bold Media
Virginia Heyland, Founder, HM Communications
PLANNING & STRATEGY
Dom Hickey, Head of Planning, Wunderman
Helen Black, National Head of Strategy, Mediacom
Kerry Boys, Head of Strategy, Carat Sydney
Matt Scotton, Sydney Strategy Director, UM
PROJECT MANAGEMENT
Jenny Forbes Kebell, Senior Producer, The White Agency
Jo Cooper, Executive Producer, BMF
UX/ DIGITAL/ SOCIAL
Kate Linton, UX Principal, Thoughtworks
Jason Ross, General Manager
Maria Casas, Head of Social, Saatchi & Saatchi
Mike Zeederberg, Managing Director, Zuni
SOUND/ FILM/ CONTENT PRODUCTION
Sara Flanagan, Head of Production, Boom
Kathleen Burrows, Sound Designer, Noise International
We'd love to say a big thank you to... 
Firebrand Talent and Vitamin T, our sponsors
"We're incredibly excited to sponsor and support this wonderful speed mentoring event for the 2nd year in a row! We met so many talented ladies last time and can't wait to connect with more of you this time.
Both 
Firebrand Talent
 and 
Vitamin T
 are passionate about igniting the careers of digital, marketing and creative talent and our team will be available on the night as career mentors. We'd love to help you ignite your career and help you identify, build and promote your own unique brand."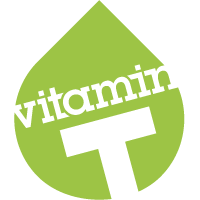 DDB, our hosts
This is the second time we've been lucky enough to have DDB generously give their space and time to host our event. So many women and men from DDB and RAPP have supported SheSays by speaking at our events and mentoring on a long-term basis. It's agencies like these that we hope other agencies industry-wide will look up to and follow in owning the issue of equality as a people issue. 
Karen Yung and

Viviane Perényi, our fabulous designers 
It was a team effort from two wonderful ladies who met at a SheSays event and kicked things off. Viviane had the vision and was the genious behind the food art photography while Karen completed the story with some beautiful illustrations. They drew inspiration from The Little Prince: "All men have stars, but they are not the same thing for different people. For some, who are travelles the stars are guides. For others they are no more than little lights in the sky." 
If you'd like more inspiration head to their sites:
Join us on Facebook and get the latest news, inspiration and job posts. 
Drop us a line: shesays.sydney@gmail.com if you'd like to receive our monthly newsletter
When & Where

DDB Sydney
46-52 Mountain St
Level 3
Ultimo, NSW 2007
Australia

Thursday, 2 October 2014 from 6:30 pm to 9:00 pm (AEST)
Add to my calendar