Speed Mentoring 3.0

Wednesday, October 30, 2013 from 6:30 PM to 10:00 PM (AEDT)
Event Details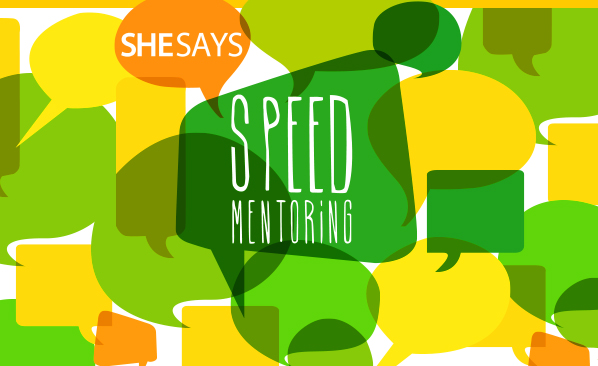 Wouldn't it be awesome if you could get into a room with some of the industry's most experienced and respected talents, and pick their brains? Well, now you can. Thanks to SheSays, you have the opportunity to kickstart or restart your career with access to these great minds. 
Please come equipped with a couple of relevant questions, the answers to which will give you the spark you need. You'll then be able to pose them to some exceptionally talented types... check out the list below for an idea of who we mean. (Yeah, we're pretty proud - we've got some real legends in there!)
In previous years, this has been a HUGELY popular event. That being the case, and as we have only limited spaces, we need to ask you to please take a sec and have a think. If you're happy with where you are headed right now, or already have a fabulous mentor you connect with - maybe this isn't the right event for you. But if you have been feeling that you need to reconnect with your future... bring it on! Join us for another great SheSays Sydney evening.
CREATIVE
Claus Stangl, Senior Art Director, Leo Burnett
Darren Borrino, Creative Director, Saatchi & Saatchi
Dhanu Sant, Creative Director, VisualJazz Isobar
Gary Williams, Senior Copywriter, Leo Burnett
Gavin McLeod, ECD, R/GA
Jackie Guerra, Senior Copywriter, Soap
Jillian Burns, Head of Creative, Play
Paula Keamy, Associate Creative Director, M&C Saatchi
Russ Tucker, National Digital Director, DAN
Tony Wild, Senior Copywriter, The Farm
BUSINESS MANAGEMENT/CLIENT SERVICES
Lee Leggett, Former CEO, Dare
Liz Harper, MD of DAN/Digital Director Whybins TBWA
Mike Zeederberg, MD, Zuni
Renee Brooks, Group Account Director, MercerBell
Silvia Arrigoni, Group Business Director, Arnold Furnace
Suzie Shaw, CEO, Host
PRODUCTION/PROJECT MANAGEMENT
Gabrielle Flanagan, Producer, Freelance
Hannah Sturrock, Head of Operations, The Hallway
PLANNING & STRATEGY
Amie Weller, Strategy Director, The Farm
Dom Hickey, Planning Director, Lavender
Matt Langler, Senior Strategist, Droga5
Rowan Avis, Head of Digital Planning, DDB
Ryan Sproull, Digital Strategic Planner, Zuni
DIGITAL
Simone Blakers, Managing Director, RAPP
Cecile Ferre, Digital Director, Tribal DDB
Katie Dreke, Director of Techonology and Innovation, Droga5
PR
Elizabeth Heusler, Founder of Heusler PR
Kathryn Brown, Account Director, Howorth
Kieran Moore, CEO, OgilvyPR
Laura Baratte, PR Director, The Hallway
Richard Brett, Group Managing Director Consumer, Pulse Communications
Sophie Moll, Senior Account Manager, OgilvyPR
MEDIA
Brownyn Cooper, Strategy Director, Ikon
Helen Black, Sydney Strategy Director, UM
Kerry Boys, Group Account Director, UM
Laura Peck, Director, E&L Consultancy
Nick Tubb, Head of Social Media, Mobile & Technology, Ikon
We'd love to say a big thank you to the following people and companies:
Lauren Riley for designing our invite
As you can see she is a fabulously talented designer who is about to embark on her biggest creative project to date -- having a baby! In between nappy changes, she may have some time to whip up some beautiful designs. So if you're interested please get in contact with Lauren at: laurensgraphics@optusnet.com.au
If you'd like to design an invite next time, please get in touch: shesays.sydney@gmail.com  It's a fabulous opportunity to showcase your design talents to some of the leaders in our industry.  
Carolyn Hyams, Marketing Director of Firebrand and Vitamin T had this to say about their involvement:
"Both Firebrand Talent and Vitamin T are passionate about igniting the careers of digital, marketing and creative talent, so we're incredibly excited to sponsor and support this wonderful speed mentoring event by SheSays Sydney.
We believe everyone should have a mentor for career inspiration!
Our whole team will be there at the event and will be available to you for career mentoring. We'd love to help you ignite your career and help you identify, build and promote your own unique brand."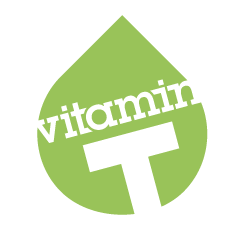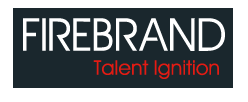 Find out more about Firebrand Talent
Without their help our events wouldn't be the success stories they are. 
NEVER MISS A SHESAYS EVENT
Join us on Facebook and get the latest news, inspiration and job posts. 
Drop us a line: shesays.sydney@gmail.com if you'd like to receive our monthly newsletter and event invites.
When & Where

The Dolphin Hotel, Top Floor
412 Crown St
Surry Hills, NSW 2010
Australia

Wednesday, October 30, 2013 from 6:30 PM to 10:00 PM (AEDT)
Add to my calendar