Speed Dating Bar Night and a Complimentary drink. 29 - 49yrs
About this event
Ding! - Speed Dating!
Last ticket available, its going to be an epic night!
Missed out?
Send your name and mobile number to melbournesocialsevents@gmail.com to be shortlisted if any places become available
Alternatively, save your place for next month's Speed-Dating Event 😍
Click below for more details for next months Speed-dating and to RSVP
Let's face it, Meeting People is Hard 😳
So if you want to get out, make friends, meet someone or just try something new - then RSVP because this is totally for you! 😊
You already know what online is like...
Continuous messages, deciphering bad grammar and conversations that go no where; and all for that awkward dinner date?? 😫
Now imagine easy casual 5min chats, no pressure, no stress just having fun meeting interesting people. Held in the Golden Monkey's Bespoke Basement Bar have your own space and enjoy your complimentary drink too 🥂
RSVP We've booked the entire downstairs bar just for you. Let's have fun getting out, reserve your spot and have something fun to chat about ❤
You already know tickets run out, Book to secure your place now while places are still available (includes entry and a drink) 🥂
Click here to book your spot for our Next Speed Dating Event 28th of April (35-55yrs)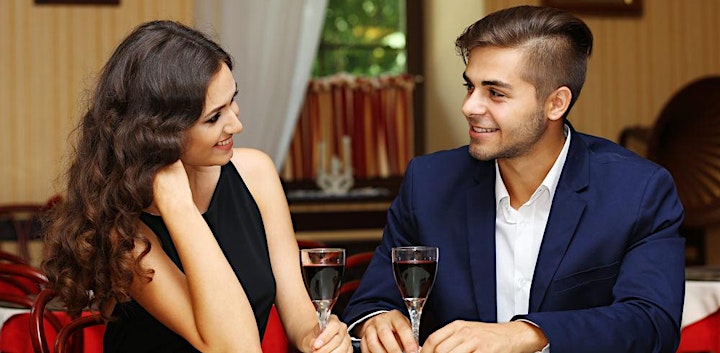 Want to Easily Meet Someone or have Fun making new Friends?
Maybe you're tired of average tinder dates, or frustrated about the whole having to find someone experience? 💔
I hear you. 🙌
EVEN WORSE - Is when my female friends feel the same...
She knows she's a great person, but is sick of the rubbish dates and less then satisfying comments on tinder and other dating apps. 💔
What am I meant to say to the right guys when only the wrong ones approach me? I mean I'm great at talking to friends, but initiating chat with someone new? 😐
❌ Where do you live? 😫
❌ Where do you work?
❌ Do you come here often? 🥱
✅ Let me provide Fun Conversation Starters
🏆 What secret have you never told your parents?
🏆 What passion/hobby do you have photo's of on your phone?
🏆 What would you tell your 15 year old self?
Now Imagine fun 5min chats with charming new friends, I promise you at least 16 five minute conversations by the evenings end ❤
That's 1.5hrs of fun exciting chats, with time to mingle at the bar before and after with everyone
AGE Range around 29 - 49yrs ✌
🥂 Bar opens at 6pm
❤ We Start Speed dating at 6:30pm
(you'll be assigned tables, companions and prompted when to move, no stress, no thinking - I'll do it all for you 🙂)
We'll be finishing a bit after 8pm with more time to mingle at the bar and a live band from 8:30pm onwards 🎶
You've literally got nothing to lose, at worst you'll have interesting stories, and what if maybe, just maybe you find that someone, who knows, gets and completes you... (do it!)
RSVP and book your spot Now 🙂 (most come alone, or even forward this event to invite a friend)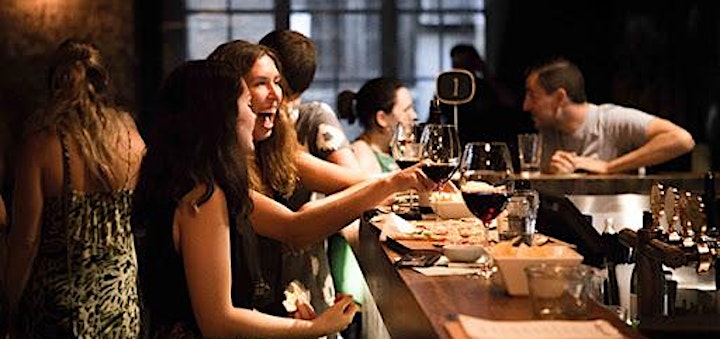 STILL UNSURE?
It's tough meeting new people, and hard making small talk with strangers. But what if it felt natural? 👍
Our Social Meetup Events are the Easiest Way to Meet New People
Let us break the ice for you. 👌
EVERY RSVP brings you more conversations, building your social circle and confidence. Why not take your first step, BOOK your ticket and smile 😊
I hear it all the time, I'll clean the car tomorrow, I'll start working out after Christmas and I'll finally look for my dream job once the holidays are through
Have you noticed Tomorrow never comes true?
Stop waiting,
it's a NEW YEAR with New Beginnings; after all the time you've thought about it, now's the time to RSVP, start the year positive with something for you. ❤🌹
------------------------------------------
Want more Info?
Click here to view our Social Events Website
Click here for pics on our Social Events Instagram Page