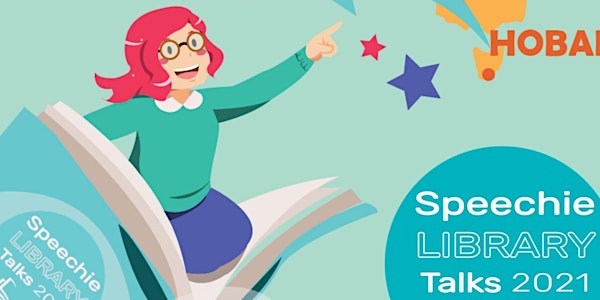 Speechie Library Talks Story Time at the Warragul Library
Location
Warragul Library
75 Victoria St
Warragul, 3820
Australia
Bring your babies and toddlers along for a special Speechie Library Talk in December
About this event
Meet your local speech pathologist, enjoy a reading of one of Speech Pathology Australia's Book of the Year winning books and find out more about how you can support your child's language and literacy development at home. This session is part of Speech Pathology Australia's Speechie Library Talks being held across Australia in November.
Would you like to help to develop your child's language and literacy skills? Listening, understanding, and speaking skills are important for good literacy. Speech pathologists work with children and families to help to build the foundations on which literacy skills develop and help support a healthy transition into literacy.
The events share with our community the critical development of speech and how we can grow confidently speaking kids.
Parents of children 0-3 years of age will enjoy connecting with our local Speech Pathologist from Gippsland Southern Health Service, Alex Monacella to discuss speech in this age group.
Branch contact– please phone 5622 2848 if you require any further information.
Please note:
All participants attending events require a ticket, including adults and children.
Children must be supervised at all times.
Please contact the library to cancel your booking if you cannot attend.
If you feel unwell, please stay home, and contact the branch to cancel your ticket/s.
From 11.59 on 15 December, patrons aged 18 years+ will be required to show proof of full vaccination status when entering any Myli library branch, including the mobile library.
This event may be cancelled or if possible, moved to an online format at short notice to comply with current Government restrictions. Myli will notify attendees via email of any changes made to this event.
Please check-in via the Services Victoria QR code on arrival at the library branch. If you cannot check-in, please see our staff for assistance
Please follow current Government instructions regarding wearing a mask.
Myli staff may photograph and/or film this event. Your image may be reproduced by Myli Community Libraries in publications and/or promotional materials (including online publications), on its website and/or on social media. If you do not wish to be photographed and/or filmed, please advise the organiser at the event's start.
School Holiday and Early Years Events – Myli Community Libraries is a child-safe organisation.
Information about Myli - Myli Community Libraries operates library services across the Bass Coast, Baw Baw and South Gippsland Shires. Visit our website at  myli.org.au