Description
Harry Hartog is delighted to host a special event with native bee expert and author of The Australian Native Bee Book, Dr Tim Heard.
Keeping native stingless bees is a hot topic in Newcastle and Lake Macquarie, as we look for friendly pollinators for our gardens.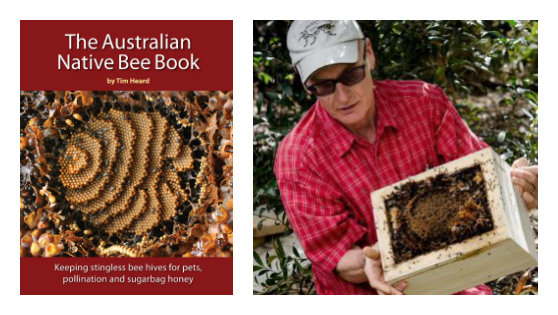 These productive little critters are worth introducing to our homes for environmental, recreational and even commercial reasons - something we can all do to combat decline of pollinators by conserving native bees.
Whether you keep a hive or two in your suburban garden, or want to use multiple hives on a commercial farm, this friendly guide has you covered. It features illustrations by University of Newcastle natural history illustration student Gina Cranson (Gina is a special guest at this event).
Come listen to Tim at our Westfield Kotara store at 5:30pm for 6pm on Monday evening, 21 March 2016.
To RSVP, call (02) 4952 2522, email kotara@harryhartog.com.au, or book here through Eventbrite.
This event is FREE and includes a book signing.
Gina Cranson, Natural history illustrator and contributor to The Australian Native Bee Book, will have her beautiful posters illustrating the diversity of NSW native bees available for sale at this event.